The Need for Portable Storage in the Retail Industry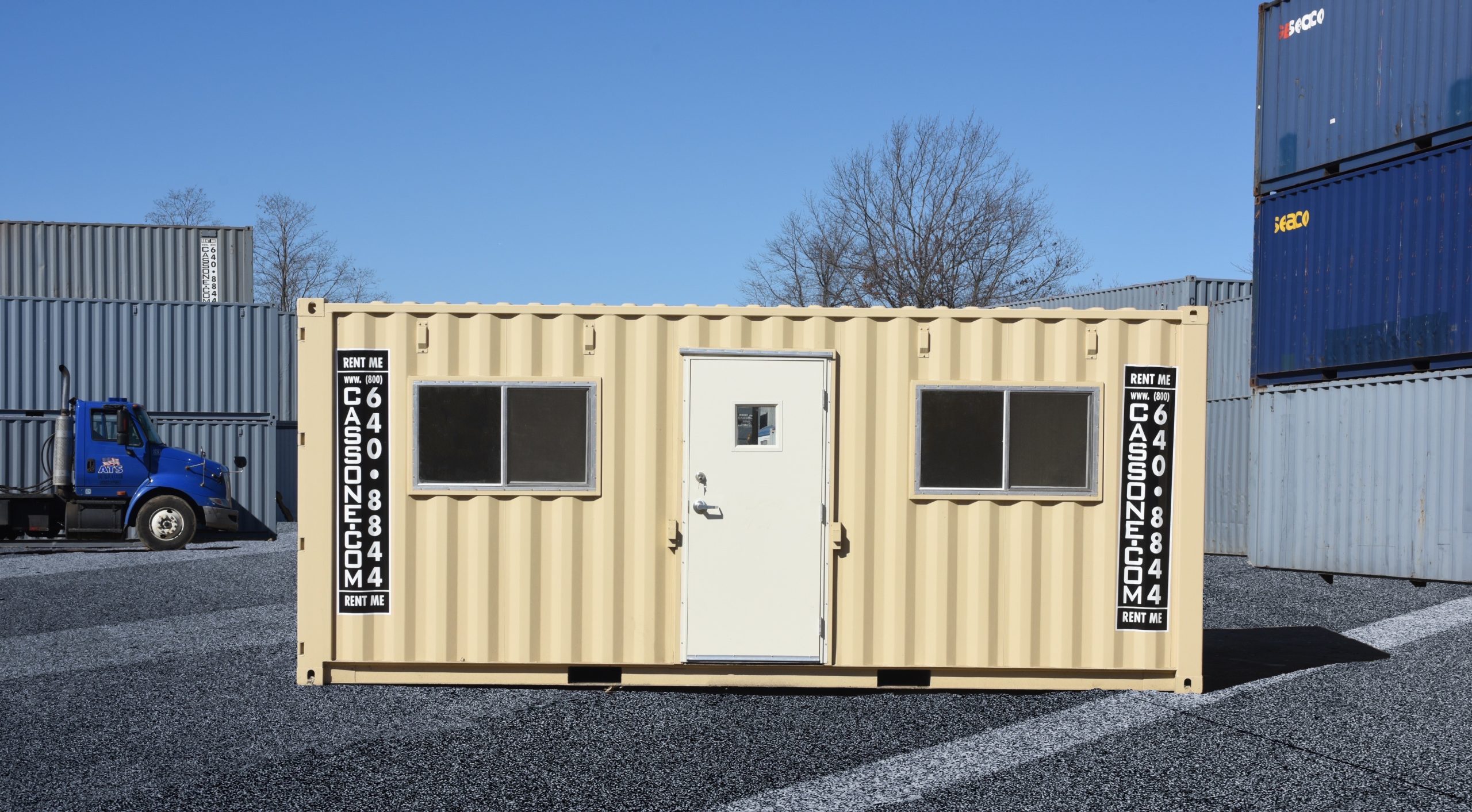 Even with several prominent businesses looking at how to deliver great shopping experiences in the metaverse, it's plain to see that the physical retail world is not phasing out anytime soon. In addition, given the metamorphosis that the construction industry has witnessed over the last few decades, it looks like the need for portable storage is also here to stay. It comes as no surprise, then, that an increasing number of retail businesses are looking at what storage containers have to offer.
What is a Storage Container?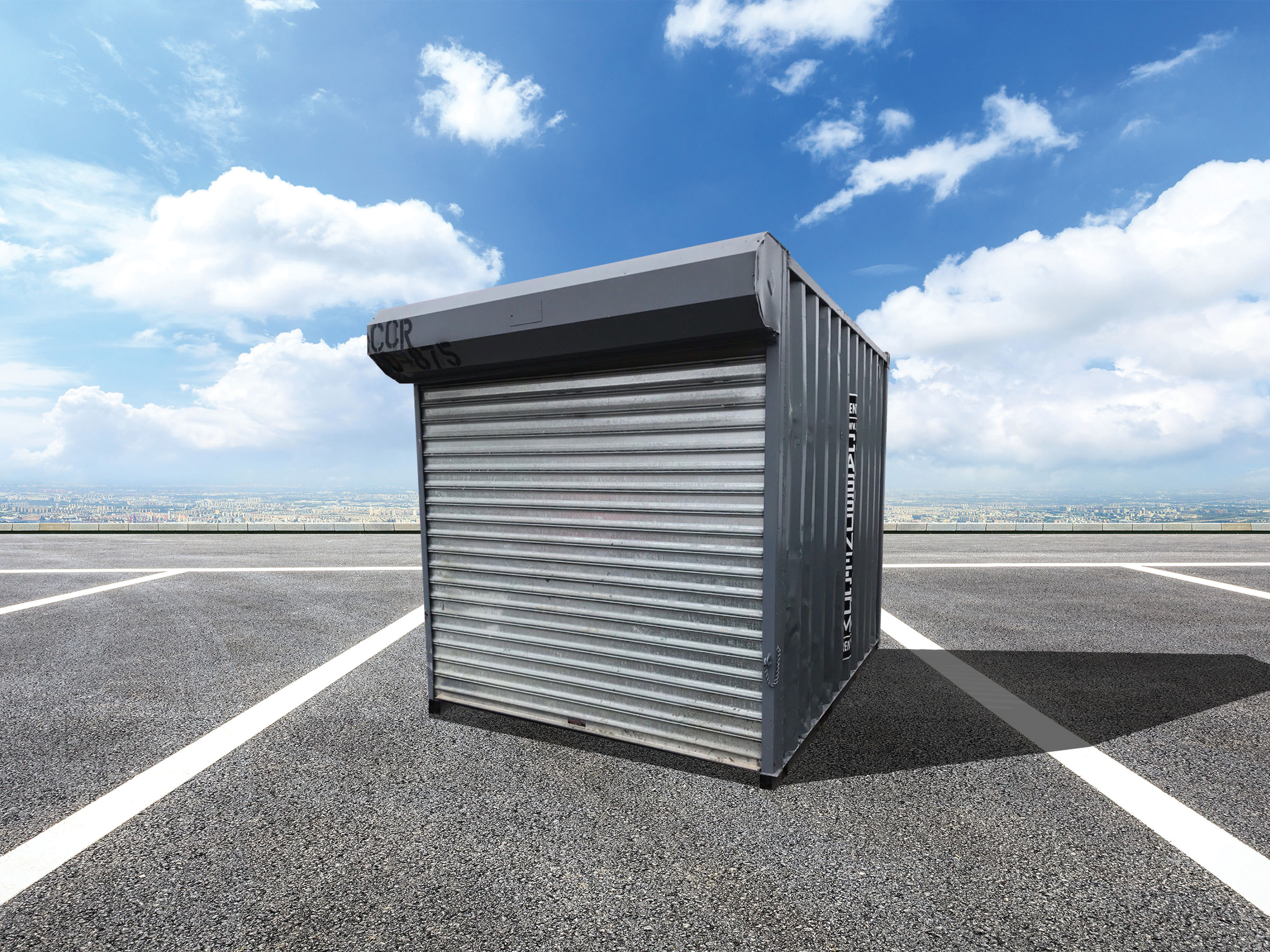 Made using heavy-duty reinforced corrugated steel, storage containers are essentially modified shipping containers. Most companies that let you buy or rent storage containers give you several customization options. For example, you may opt for a unit with or without an HVAC system. 
Businesses use storage containers to meet on-site and off-site storage requirements. In both cases, stacking up to three units vertically is possible, and there is no limit to how far you may go horizontally. In addition, you may use storage containers to meet short- or long-term requirements.
Limitless Possibilities
Boxpark Shoreditch, a food and retail park in London, lays claim to being the world's first pop-up shipping container retail park. Built using 60 recycled shipping containers spread across two floors, this pop-up storage container mall opened its doors to the public in 2011. Boxpark Croydon opened in October 2016, followed by Boxpark Wembley in December 2018. The one at Wembley is the largest of the three and commonly caters to fans attending matches, concerts, and other events.
The Downtown Container Park in Las Vegas offers a variety of shopping, dining, and entertainment alternatives. Made using 43 recycled shipping containers and 41 cubes, this retail park opened in November 2013. New York City's much-awaited Pier 57 redevelopment project involves setting up a retail shopping environment made using salvaged steel shipping containers and other materials. 
These are only a few examples of what you might envisage when using shipping containers in the retail industry. One of the top reasons why modified shipping containers find favor with businesses is that placing them around existing structures is fairly quick and easy. They can work as portable storage solutions, pop-up shops, curbside merchandise stores, and more. 
When it comes to storage, you may find containers to meet varied requirements. For example, a typical 10 feet wide storage container can comfortably fit conventional pallets on both sides and also provide adequate room for walking in between.
The Benefits of Portable Containers 
An important element of running retail businesses successfully is the optimization of storage space. Typically, the more space a business has to show off its wares or create favorable shopping experiences, the more the chances of increasing sales. Fortunately, using additional storage space can help free up valuable room in your store.  The need for storage space is also common when it comes to stores that are going through renovations or remodeling.
Simplified On-Site Storage
Placing a modified shipping container just outside a brick-and-mortar store is fairly simple. You may use such containers to store a variety of goods such as electronics, clothing, furniture, dry foods, auto parts, toys, and musical instruments.
Quick to Set Up
If you need extra storage space in a hurry, a modified shipping container can serve the purpose well. Once you know how much space you need and chalk out a budget, you simply need to discuss your requirements with a storage container company. Setting up the unit you select takes little time. This is also the case should you choose to scale up at a later stage.
The Cost Factor
Anyone who owns or manages a retail business knows that retail space does not come cheap. Using valuable retail space to store inventory can lead to a considerable increase in costs, thereby eating into your profits. While some businesses turn to warehouses, this can be an expensive proposition because you might end up paying for more space than you actually need.
Storage containers provide that much-needed extra space, and given that they're not as big as warehouses, you get to choose from more cost-effective alternatives.  Going the portable storage way is also more affordable than opting for traditional brick-and-mortar construction.
Adapting to Industry Trends and Customer Demands
It's important for retail stores to keep up with changing market trends. Consider this – there's a hot-selling product that you wish to stock up on, but don't have adequate storage space. By investing in a storage container, you get the freedom to maintain healthy stocks of items that are in high demand. On the other hand, if demand for a product suddenly drops, you may use your storage container to hold your unsold inventory until there's a rise in demand again.
Bear in mind that there are shifts in consumer behavior owing to different factors. For instance, while the COVID-19 pandemic pushed people away from brick-and-mortar shopping to the online world, a significant number of people have now returned to their real-world shopping experiences. 
Businesses may use on-site storage containers to store:
Seasonal inventory

Surplus inventory

Slow-moving inventory
Better Organizing of Inventory
Portable storage containers give retail businesses the ability to organize their inventory.  This is important because businesses from this sector typically need to strike the right balance between having enough stock on hand to meet demand and not taking up more storage space than required. However, fast-moving products and seasonal demand can complicate inventory management, all the more so for businesses selling their wares in the online world as well.
Once you prioritize your store's inventory, you may determine how much space you need to serve as operational storage. This, in turn, can help you decide how to make the best use of the in-store space you have.
Several retail establishments now prioritize their inventory based on how frequently and urgently it might be needed. Products that find regular takers are best kept in-store and at on-site storage units. Slow-moving or holiday inventory, on the other hand, may find its way to an off-site storage facility.
On-site storage containers allow businesses to:
Track overstock inventory easily

Prioritize high-demand items to make way for easier access

Eliminate or reduce waiting times on high-selling products
Customization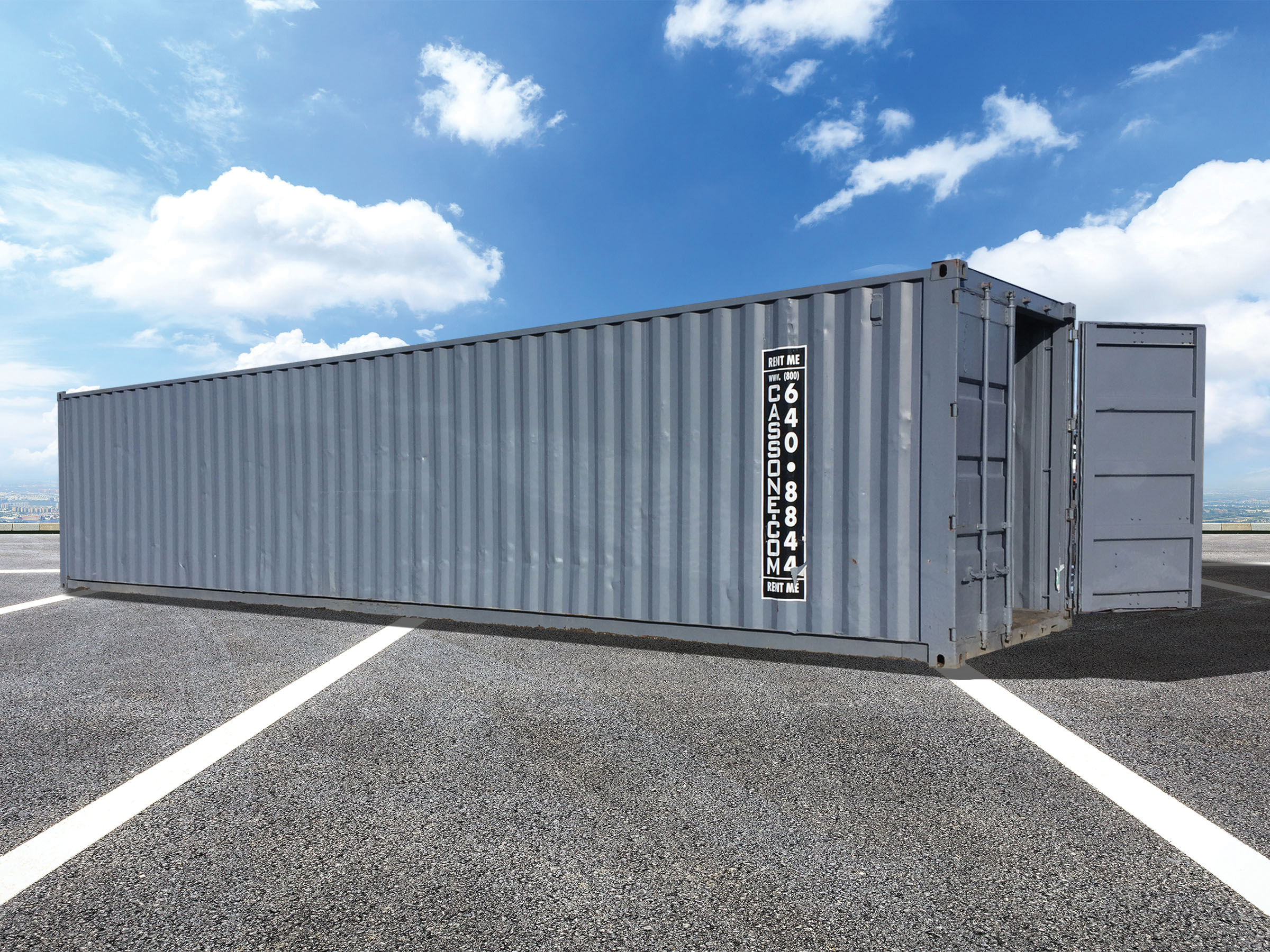 When you deal with a reputable storage container company, you can be sure that the unit you receive is vandal-, fire-, and water-resistant. What also helps is you may choose to customize your storage container in different ways. For example, you may get an insulated container with or without air-conditioning. You may choose to add roll-up doors with high-security locks or panic hardware. Getting shelves installed according to your specifications is possible, as is adding turbine vents.
Secure
Retail establishments that worry about theft may benefit by looking at what storage containers have to offer. This is because it's not easy to get through the heavy-duty steel walls of a shipping container. Besides, you also have the option of choosing from different types of locking systems for enhanced security.
Making the Case for Pop-Up Retail Stores
Data collated by BigCommerce shows that around 70% of retail sales still take place in the offline world. It also suggests that for every business that closes its stores, there are two that open new ones.  However, setting up a full-fledged brick-and-mortar store is often out of means for small and mid-sized businesses, which is why pop-up setups can provide to be viable alternatives. 
According to IBISWorld, the market size of pop-up shops in the U.S. stood at $14 billion in 2021, and accounted for over 43,000 businesses. Leading retailers such as Nordstrom, Best Buy, Sears, and J.Crew have already stepped into the world of pop-up stores, and it's fair to assume that several more will follow suit. From the customers' point of view, factors that draw them to pop-up setups include, but do not limit to:
Unique and possibly local products

Convenience

Favorable pricing

An element of fun
Shipping Containers as Pop-Up Stores
No matter whether your business sells clothing, household goods, art, or any other type of merchandise, you can get a shipping container or more customized to serve as a pop-up store.  While this is true for new businesses, it also holds ground for businesses that wish to expand.  
These units can come with completely customized layouts, HVAC systems, pop-out windows, countertops, shelving, and practically anything that can fit through the door. What also helps is you may customize the doors based on your requirements.
Pop-up stores made using modified shipping containers give you a creative way to incorporate experimental retail into your overall marketing. When done right, it has the potential to reach out to and attract your desired target audience. This is because the simplicity of a container's construction makes it an ideal canvas for a well-branded storefront that people would want to visit and talk about.
Other Uses of Shipping Containers in the Retail Industry
The retail industry has much to gain by turning to shipping containers, and the benefits extend beyond getting extra storage space. Besides, much like storage containers, the other applications also come with short- and long-term alternatives.
Offices. Retail establishments have to keep a close eye on inventory, ideally knowing exactly how much stock they have at any given point in time. It comes as no surprise, then, that a number of businesses get portable offices to go with their container storage space. Depending on your needs, your

container office

can come with partitioned workspaces, an HVAC system, desks, chairs, filing cabinets, phone/internet connectivity, and more.
Restrooms. If your customers or employees are left wanting for a modern restroom, a modified container might be what you need. It can come with all the features and amenities you would expect from a conventional restroom.
Break rooms. Mid-sized and large businesses can boost employee morale by providing them with comfortable break rooms. These units can come with storage lockers, relaxed seating, and kitchenettes.
Should You Buy or Rent?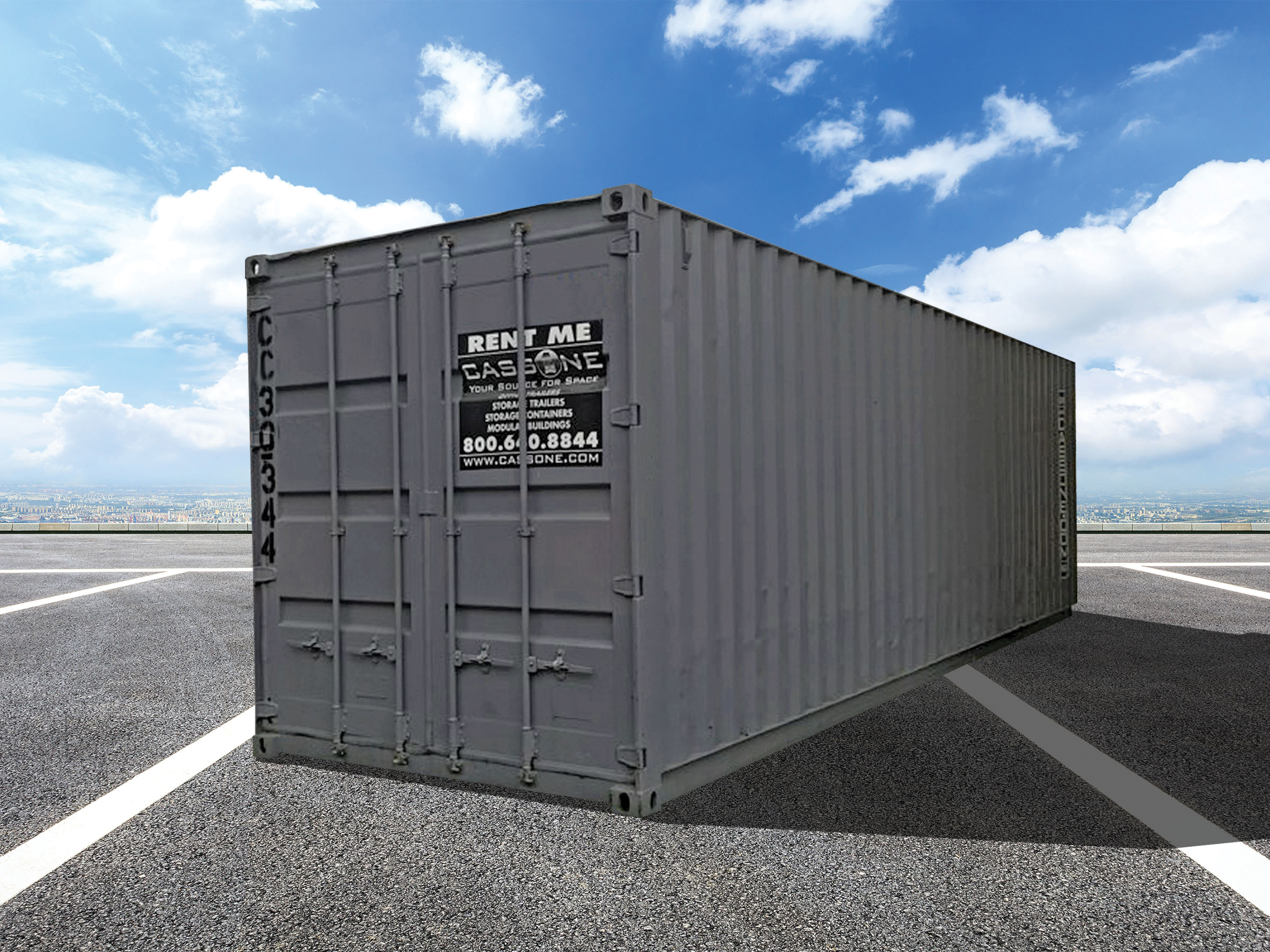 One of the key factors that go into determining whether you should buy or rent a storage container is the time period of its intended use. Businesses that need extra storage space for a few months each year may consider renting. This is also the case if your need does not extend beyond a year. However, businesses with long-term requirements may benefit by buying storage containers. 
Other factors that need your consideration include:
Budget. Given that you may buy or rent storage containers for business purposes, it's important to look at the larger picture. For example, while renting one is the more affordable alternative in the short term, buying one might work better for you if you're in it for the long haul.
Customization. When you get storage containers on rent for a short span of time, they tend to come with basic features such as insulated walls and climate control. You might not have much freedom when it comes to customizing them according to your needs. Buying one, on the other hand, gives you the ability to customize it in any manner you feel appropriate.
Transportation. If you buy a storage container, you may expect the company you buy it from to deliver it to your desired location. If you wish to move it at a later date, you need to contact a transportation company that specializes in relocating shipping containers. If you rent one, the company you work with is typically responsible for relocating the unit as and when required.
Conclusion
Retail businesses that need extra storage space can do well by looking at what portable storage containers have to offer. No matter whether you need on-site or off-site storage, or a short- or long-term solution, you get several alternatives from which to choose.
What's important is you select a reliable portable container storage company. Then, you can be sure that it will deliver your unit based on your specific requirements. Renting one from a dependable provider also ensures that you don't have to worry about your storage container's upkeep or eventual removal.