The Use of State-of-the-Art Technology in Modular Buildings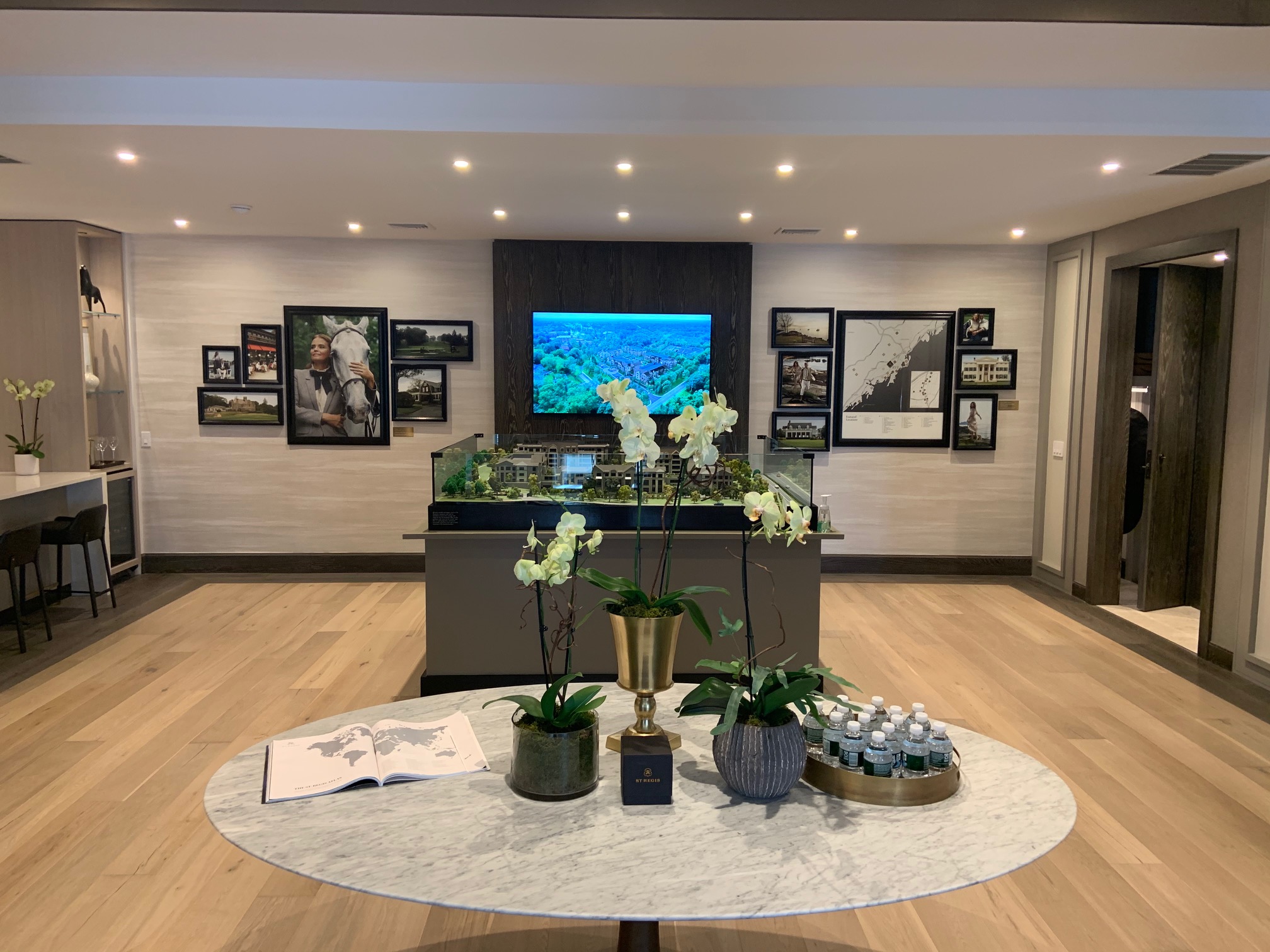 Modular construction involves the prefabrication of structures in highly controlled factory settings, after which buildings are set up at desired locations. The relationship between modular construction and modern technology is crucial, where digital tools and technologies such as 3D printing, building information modeling (BIM), and advanced robotics have worked as important enablers. Besides, modular buildings may now come with the latest in technology such as 5-G compliance, cloud computing, smart thermostats, automated reception systems, smart lights, and smart displays.
Use of Technology in Creating Modular Buildings
Data shared by BUILDER Online highlights that modular construction has the potential to reduce costs by 20% when compared to traditional construction, and it can also bring down construction time by 50%. Besides, modular construction relies on minimal resources and results in considerably lesser waste, thereby helping reduce the carbon footprint linked to the construction process. 
While some of these benefits have been there for the taking for a while, modern technologies are helping streamline the process even more. For example, 3D printing technology now gives modular construction companies the ability to create structural components through the use of fewer raw materials when compared to traditional molding technologies.
BIM is the Way Forward
Building information modeling (BIM) gives modular construction companies the ability to get project insight even before commencing work, and this technology has changed how businesses interact with different types of data. 3D modeling has improved how the construction industry plans, designs, and constructs buildings, all the more so when it comes to offsite construction.
Coming up with digital representations of a modular building's physical and functional traits comes with multiple benefits. For example, the modular construction industry can rely on BIM to function as integration software and create models based on the intended design and production of prefabricated structures. Companies may also turn to BIM to receive insight that can help make the design stage more efficient.  Since onsite work does not begin until the prefabrication is complete, forward digital planning aids in a project's successful completion.
Better communication between different participants of a project is possible through BIM. This is because the technology gives you the ability to collect highly accurate data from construction sites and then arrive at precise measurements for use in the prefabrication process. Consequently, even when a modular construction company deals with third-party vendors for components such as doors and windows, it can be sure that there is no room for error on account of inaccurate information.
Using BIM data can also be beneficial when seeking regulatory approval surrounding building and fire safety, so companies can be sure that their modular buildings meet all compliance requirements. 
Modular construction companies may rely on BIM to function as an effective waste reduction solution. For example, using 3D models takes away the need for 2D blueprints or drawings on paper.  Being able to visualize final structures even before the actual construction begins helps reduce the wastage of building materials. In addition, implementing a collaborative single-source technology ensures a higher degree of control over modular construction projects where errors might still take place during the fabrication process.
Relying on BIM during the prefabrication process can increase productivity significantly. By applying real-time integrated frameworks and offering perspectives that range from coordination, organization, and implementation, it is fair to say that BIM is a technology that can work wonders for the modular construction industry.
Augmented Reality
Augmented reality (AR) is another important technology that is capable of adding digital layers to the construction process of modular buildings.  This is because designers, architects, builders, and engineers may use this technology to project models or building plans of structures visually and highlight details with increased accuracy. 
While it's possible to access AR tools with mobile phones, one may expect to see the use of AR glasses at construction sites in not too distant a future. Since a significant portion of modular construction takes place offsite, site managers may use AR to get detailed and realistic views of how completed buildings might look even before the onsite work begins. This can also be rather useful if you need to showcase an under-construction building to probable investors.
Innovations in Construction
The modular construction industry has successfully used a combination of traditional construction materials such as steel and timber along with new technology to develop lightweight yet strong structures quickly and more efficiently. For example, it's common to find the use of light-gauge steel and timber frames with other materials. One can see the use of cross-laminated timber in floor, roof, and wall panels along with multiple layers of softwood. This is also the case with structured insulated panels that make use of cement particle boards or oriented strand boards separated by firm polyurethane foam cores.
Incorporating plumbing, electrical, and mechanical systems between panels is fairly easy now. This is possible by injecting cavities with carbon fiber-reinforced polyurethane foam with the help of 3D injection systems. Some manufacturers have started producing large panels instead of entire modules to simplify the transportation process.
The fact that governments from different parts of the world are encouraging innovation in the field of construction is a positive sign. An example in case is the $1.2 trillion infrastructure bill passed by the U.S. Congress toward the end of 2021. This bill makes way for federal investments in different types of infrastructure projects, and there's hope that it will lead to increased demand for construction services, materials, and equipment.
In 2020, the government of the United Kingdom announced a £350 million investment package with the aim of reducing emissions from construction, heavy industries, transport, and space, while also pushing toward green recovery. Of this, £149 million is dedicated to using innovative materials such as recyclable steel in heavy industries. £23 million is earmarked for supporting advanced building technologies. £10 million is allocated for 19 projects that will make use of new construction technologies such as reusable walls and roofs.
The Need to Overcome Challenges
The modular construction sector needs to overcome a few challenges to deliver as planned. Given that it's hard to modify modular buildings once they leave the factory, construction companies need to chalk out their plans in advance, ensuring that they cover every step of the process. They also need to focus on the early adoption of new technologies by designers and clients, optimization of supply chains, and BIM application across different phases of the design and construction process.
Further, while the use of 3D printing is ideal for creating different elements, there needs to be a focus on improved quality control by relying on effective systems for monitoring different materials and tools.  
Where Modular Construction Stands As of Now
Costs associated with modular construction still remain lower than traditional construction methods because of the need for fewer resources and quicker completion times. The use of BIM, augmented reality, and 3D models throughout the process ensures quick and effective resolution as and when any problem might arise. Besides, prefabricated modular structures make way for more streamlined and quicker integration with smart systems and tools. In times to come, one may even expect to find modular buildings that run on proprietary software.
Several leading tech companies have already taken note of the benefits that modular construction has to offer. Alphabet, Google's parent company, spent around $30 million to give 300 employees access to temporary prefabricated housing way back in 2017. Around the same time, Amazon.com started giving its customers the ability to buy customized prefabricated homes replete with built-in kitchens and baths.
Enter the World of Smart Offices
Smart offices are ones that make use of modern technology to improve productivity and boost employee satisfaction. More often than not, they also focus on cost-efficiency and environment-friendliness. They rely on the internet of things (IoT) and incorporate networks of physical devices that are capable of connecting with each other and exchanging data. 
These devices tend to come with built-in software and sensors that enable connectivity, autonomous computing, and contextual awareness.  The fact that it's now possible to equip a variety of devices with computing capabilities, network connectivity,  and sensors has further augmented the world of smart offices, and helped optimize modular office spaces for employees.
Smart Meeting Rooms
Being able to convert modular office space into a smart meeting room is fairly straightforward. Cloud-booking software gives employees the ability to book meeting rooms in advance, while ensuring that desired time slots don't overlap with others' existing requirements. While this speeds up and simplifies how employees book meeting rooms, it also facilitates optimum utilization of space. 
A smart meeting room typically makes use of software that gives employees the ability to submit requests for the equipment they might need. With real-time access to this same platform, facilities teams may ensure that all the required equipment is in place ahead of time. An intranet-based meeting management platform can help monitor usage, and also send notifications to attendees and administrators.  This ensures that all participants remain aware of any changes or cancellations.
Meeting management platforms offer information about who books a meeting room along with details of the same. These include the purpose of the booking as well as the time period. By turning to such systems, businesses may do away with problems such as room hogging, overlapped bookings, and unintended interruptions.
A typical smart office may also include various tools such as smart video conferencing capabilities, smart screens, smart speakers, intelligent lighting/climate control, and voice control.
Voice Control
Voice control devices such as Alexa and Siri have already entered office spaces. Alexa for Business is a rather well-defined voice-based office assistant that gives you the ability to make phone calls, book conference rooms, send emails, and more. Accuracy with such modern-day devices is typically very high, so businesses may look forward to better utilization of resources and increased productivity. 
Consider this – with a smart office speaker at hand, an employee may find information faster than looking for it using a desktop or laptop. Besides, you may also use voice assistants to access and control other IoT-enabled devices in your modular office. 
Smart Office Displays
A typical smart office display doubles up as a virtual assistant, although its touch screen helps provide additional context to voice-based commands. These devices can help with video conferencing, monitoring live video feeds, managing calendars, viewing documents, and controlling other IoT-enabled devices.
Digital Reception Management
It is possible to equip a modular office building, be it a healthcare facility or a government office, with a smart visitor management system that incorporates delivery management software. This gives you the ability to automate and streamline the check-in process. These systems come with multiple benefits, such as:
Pre-registration of visitors

Visitor sign-in 

Photographing visitors

Printing of badges

Real-time host notifications

Tracking visitors in a secure manner

Logging of deliveries
Digital receptions hold the potential to increase stability and security because of cloud-based storage and high levels of encryption. They also give front desk personnel the ability to focus their energies on more pressing matters.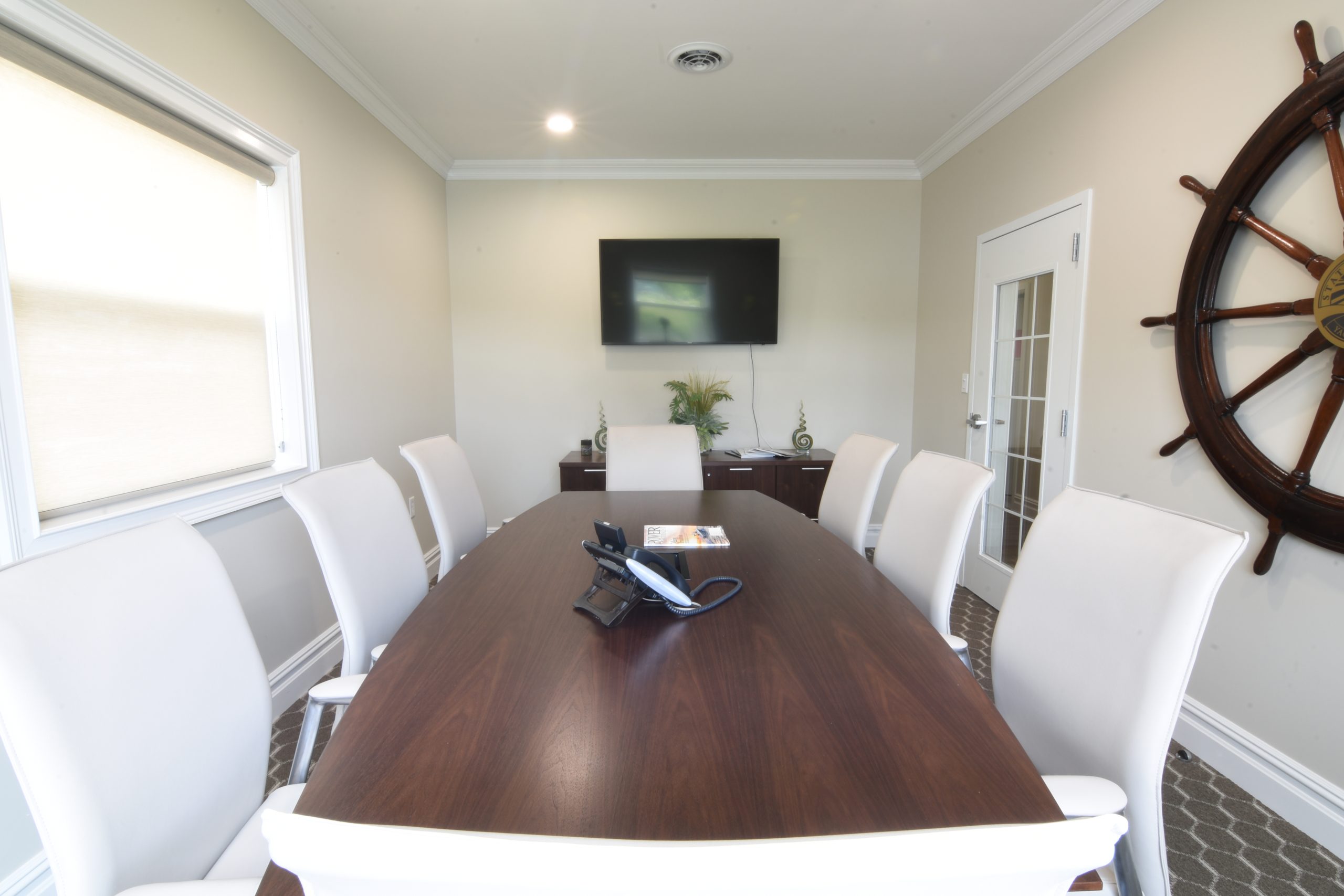 Smart Security
No matter whether you need a permanent or a temporary modular office building, you may want to consider installing smart locks. This way, you may turn any office space with standard deadbolts into one with smart doors that you and your employees get to access using virtual keys. While such locks increase safety during non-working hours, they also keep your assets safe when your office is accessible by a number of people; employees, vendors, and visitors alike.
Conclusion
Evolutions in building technology have helped transform the modular construction industry in more ways than one. While BIM makes way for enhanced project management and effective waste reduction, augmented reality gives people associated with the industry the ability to lay out their plans as clearly as possible even before the construction process begins. 
The fact that you may now consider transforming any type of modular office into a smart office certainly helps. From setting up smart meeting rooms to making use of smart security systems, looking at technology to make professional life simpler and more productive is the obvious way forward. What's important, though, is that you partner with a modular construction company that knows how to leverage smart technology to your benefit.