Modular Space Solutions for the Healthcare Industry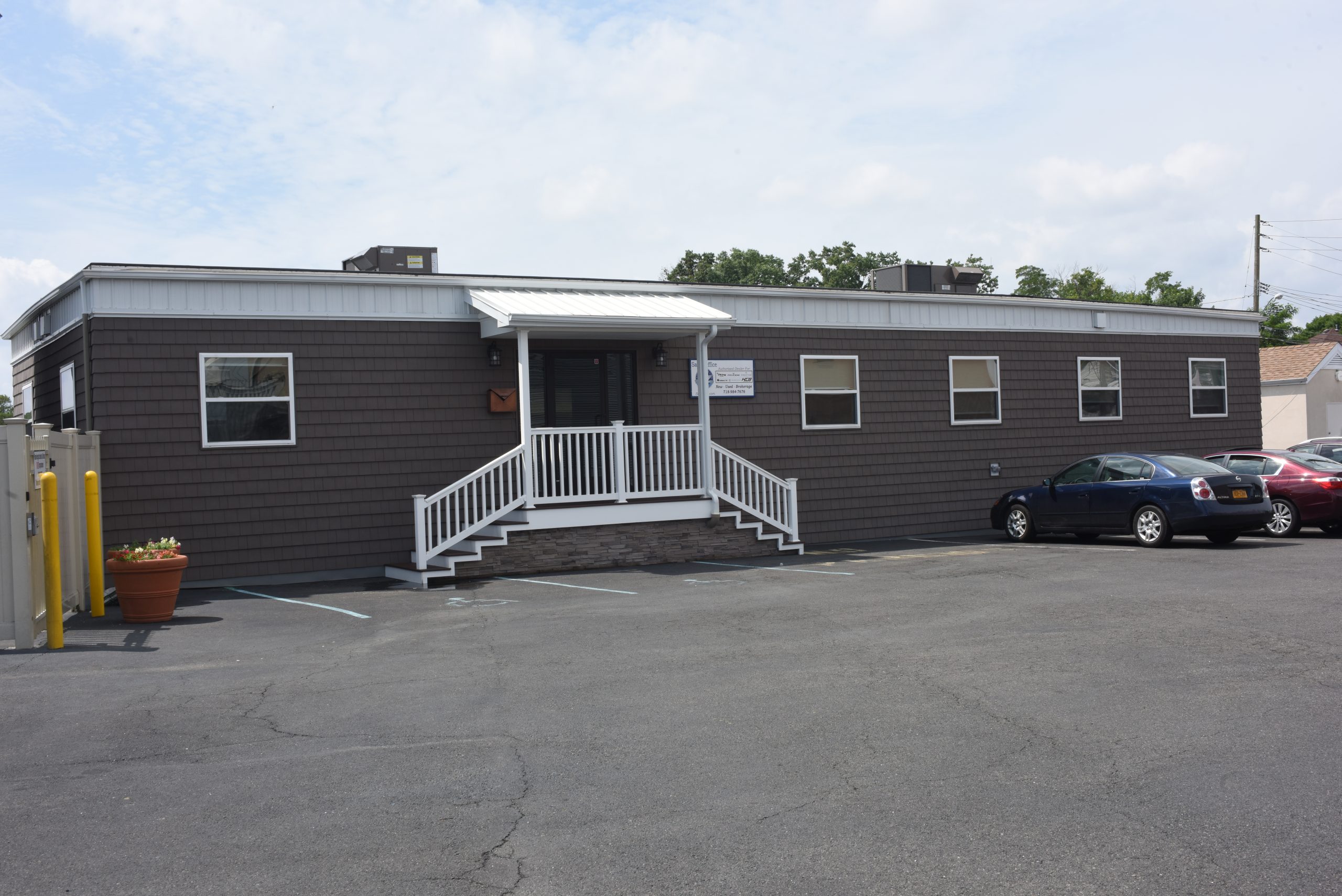 When the COVID-19 pandemic began, not many healthcare administrators or medical staff knew of the benefits modular structures had to offer. This was plain to see given the number of tent-based structures that popped up outside medical facilities across the U.S., and beyond. Now, even as the tough times are hopefully behind us, an increasing number of people have come to realize the benefits of modular buildings and offices, and their demand from the healthcare sector continues to grow.
Where We Stand
China's use of modular construction in early 2020 to deal with the COVID-19 pandemic remains unparalleled. It constructed a 1,000-bed hospital facility in Wuhan in as little as 10 days. In the same year, CEMEX, a Mexican company, helped construct six temporary hospitals built using prefabricated antibacterial concrete in 15 days. 
Examples of modular buildings in the field of healthcare extend far beyond how the world dealt with the COVID-19 pandemic. Data from the Prefabrication and Modular Construction 2020 report released by Dodge Data & Analytics showed that 82% of healthcare facilities were prepared to use "a high frequency of prefabrication and of modular construction" in the three years that followed.  
The same report puts healthcare facilities at the fourth spot when it comes to the most frequent building types that use prefabrication. The first three on the list include low-rise offices, commercial warehouses, and public buildings. 
Trends That Are Promoting Modular Construction
One can attribute the shift in thinking of healthcare facilities' decision makers from regular to modular construction to three basic factors.
Budgetary constraints. In the U.S., increasing costs and a steadily growing patient population clubbed with a reduction in public and private insurance reimbursements have put significant pressure on several medical facilities. It comes as no surprise that some are trying to mitigate costs by more effective use of space, which could be by repurposing existing space to meet new or growing demands.
Changing demands. According to

data released by McKinsey

in 2021, the use of telehealth increased 30 times from its pre-COVID-19 level. It also highlights a previous estimate suggesting medical facilities could end up shifting up to $250 billion of their spending to deal with providing virtual/virtually enabled care. This has already required healthcare service providers to modify their spaces so they can make way for state-of-the-art telecommunication setups.
Health and safety concerns. Now, more than ever, medical facilities have to focus on maintaining clean and contamination-free environments. Prefabricated and modular construction can address a host of concerns by providing solid-surface countertops, easy-to-clean and sanitize surfaces, air-tight storage cabinets, HEPA-filtered stand-alone modular testing enclosures, and more.
Who Are Using Modular Buildings and Offices?
The healthcare sector continues to look for ways to enhance patient health and security. While managing costs is crucial, so is being able to provide the latest technology. Fortunately, it's possible to address various challenges fairly easily by turning to modular buildings or modular offices. Healthcare providers have realized the benefits that come with modular construction, which is why one can see its use in:
Hospitals

Intensive care units (ICUs)

Emergency rooms

Examination rooms

Remote dialysis and mammography centers

Diagnostic centers (imaging, radiology, and more)

Temporary testing facilities

Physical therapy centers

Assisted-living centers

Pharmaceutical companies

Research labs

Dental clinics

Veterinary clinics

Administrative offices
8 Benefits of Modular Construction for the Healthcare Industry
When you compare modular construction with traditional construction methods, you notice that the former comes with multiple benefits. 
1. Speedier construction. Time is often of the essence when it comes to construction, all the more so in the healthcare industry that moves at a rapid pace to keep up with evolving technologies. What helps is that modular construction can save considerable time n comparison to traditional construction methods. According to a McKinsey report, using 3-D volumetric modules can help save 20% to 50% time when compared to traditional methods. 

2. Safe and controlled environment. A modular building works much better than make-shift tents when it comes to dealing with patients, as has been clearly demonstrated in the recent past. Other than being able to withstand the elements, sealed modular structures give you the ability to implement suitable sanitization practices. Besides, a modular building can come with air filtration and HVAC systems to provide a safe and controlled environment for patients and staff alike.

3. The latest in technology. Healthcare facilities may turn to modular construction if they wish to upgrade and make use of new technologies. This may come in the form of hyperbaric oxygen chambers, MRI/X-ray equipment, smart medical beds, visual displays, touch screen monitors, and more.  No matter what you might need, you may expect your modular space solution provider to incorporate it into the structure's design.

4. Scale as per need. An important benefit of modular construction is that it gives healthcare facilities the ability to scale up to meet any short-term requirement and then scale down when the need no longer exists. When it comes to dealing with any pandemic-like situation, the flexibility of adding more structures that are easy to take apart later is just what a healthcare facility needs.

5. Flexibility. The flexibility that comes with modular buildings extends beyond the ability to scale up and down as required. This is because it's fairly easy to repurpose modular structures to serve varied needs. For example, you may convert a waiting room into a lab or vice-versa. Modular construction companies that cater to hospitals and other healthcare facilities can deliver prefabricated operation theaters, examination rooms, treatment rooms, waiting rooms, and restrooms. Administrators, on their part, get to choose from a wide array of options. Once all the modules they select arrive on site, each piece fits the other like parts of a jigsaw puzzle.  

6. Minimal impact on operations. A major chunk of a modular building's construction takes place offsite, so there's a considerably lesser impact on day-to-day operations when compared to traditional methods. While this is important for just about every industry, it is particularly beneficial for the healthcare sector which usually involves a continuous inflow of patients. 

7. Quality control. The building quality of modular construction, when done right, can be as good as or even better than traditional methods. One reason is that the materials used are rigorously tested and inspected.  Besides, the construction of modular structures takes place in production lines under highly controlled conditions, much like the manufacturing of automobiles. Following a standardized industrial process instead of traditional methods ensures high tolerance levels, engineered gap lengths, and consistent seams, ensuring that every unit is the same.  For instance, if you get five new operation theaters, you can be sure that they look and function the same way. In addition, the aesthetics of modern-day modular buildings can match that of just about any building built using traditional methods.

8. Cost-effective. Precision offsite manufacturing gives healthcare facilities the ability to make quick spatial adjustments with minimal downtime.  For instance, modular construction enables you to repurpose any given space without worrying about creating a mess that then needs to be cleaned. By offering comfortable and safe environments, healthcare facilities may look forward to high Hospital Consumer Assessment of Healthcare Providers and Systems (HCAHPS) scores, which, in turn, lead to higher reimbursements.  Besides, modular construction brings with it the means to reduce energy, building, fixture, and furniture costs without having a negative effect on quality or patient satisfaction.

Mobile Trailers and Container Offices for the Healthcare Industry
The use of mobile trailers and container offices is fairly common in the healthcare industry. Much like modular buildings, the construction of mobile trailers takes place in controlled settings in factories. Container offices, on the other hand, are made using shipping containers.  
Both bring high levels of versatility to the table and make way for varied applications. For instance, it's possible to use a mobile trailer or an office container as a clinic, a patient admittance checkpoint, a first aid center, a storage unit, a blood sample collection center, a conference room, or an administrative office.
No matter whether you opt for a mobile trailer or a container office, you may expect the company you buy it from to customize it based on your specific needs. Equipping such structures with HVAC units is fairly straightforward.  They can also come with a variety of electrical fixtures, sinks, extra windows, customized seating, cabinets, and more.
Key Differences Between the Two
Even though mobile trailers and container offices can serve largely similar purposes, there are some differences you should know about to make a suitable decision.
Assembly. A mobile trailer comes on a wheels-and-chassis base and its setting up typically requires little work other than securing it to the ground.

Container offices

, on the other hand, are not as easy to set up, and may require a team of architects, plumbers, welders, and electricians. Since mobile trailers sit a little above the ground, they tend to require stairs and/or ramps. This is not the case with container offices that sit firmly on the ground.
Need for reinforcements. Since office containers are made using shipping containers, subjecting them to modifications can have a bearing on their overall strength. For instance, adding multiple windows and/or doors may affect a container's structural integrity. In addition, the roof of a container office may bow downward during heavy snow if its corner castings can't hold the weight. Consequently, a container office might need reinforcements in different forms. This is not so much of a concern with mobile trailers given that they are prefabricated in factories and all aspects related to structural integrity are addressed during the manufacturing process.
Space. You may go as far horizontally as you'd like with mobile trailers and container offices alike. However, since mobile trailers come with wheels-and-chassis bases, it's not possible to stack them one above the other. With container offices, you may look forward to stacking up to three units vertically without any problem, provided a proficient team handles the setup.
Lifespan. A container office is typically way more resilient to wear and tear when compared to a mobile trailer. While a container office can last upward of 20 years even after being relocated multiple times, a mobile trailer is more suited to meet a short-term requirement. 

Mobility. It is possible to move

mobile trailers

and container offices from one place to another. This gives healthcare facilities the ability to reach remote areas that can be far-flung from their primary locations. However, both come with varying degrees of portability. For example, it's fairly easy to relocate a mobile trailer because of its wheels-and-chassis base. However, a container office is not as portable as a mobile trailer and you'll need professional assistance to move it from one place to another.  The help you need could come from a container office company or a transportation company.
Cost. The initial cost of buying a mobile trailer might be lesser than or just as much as a container office, although this depends on different factors.  For example, access to suitable equipment and machinery required in the setting up of a new container office has a bearing on the overall cost. If your need extends to the long term, a container office might work better given the maintenance costs linked to mobile trailers as well as their expected lifespan. If you're looking for a mobile trailer that exceeds standard height and width restrictions, you'll also need to account for costs related to acquiring the required permits.
Conclusion
One of the biggest hurdles that remain in the widespread use of modular construction by the healthcare industry is the perception that people hold. Even though the advantages are plain to see, not many want to be early adopters. While an increasing number of decision-makers acknowledge that this is the path that construction is headed, few are willing to take the plunge. However, it's only a matter of time before one will get to see way more modular healthcare facilities that meet diverse needs.
If you're looking for a modular space solution for your healthcare facility, start by discussing your needs with a modular construction company that specializes in this realm.