All You Need to Know About Modified Shipping Container Workspaces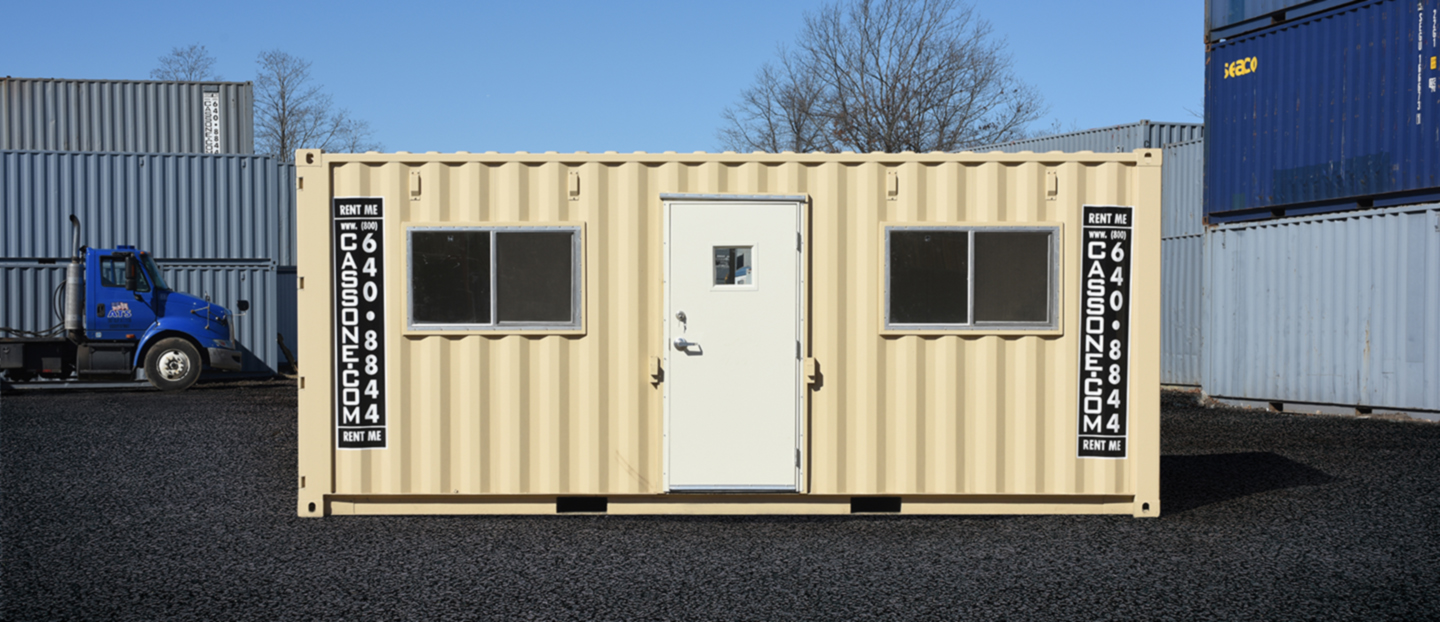 As businesses continue to evolve, there's often a need to make way for the new. For instance, the internet has revolutionized different aspects of how we go about our work, affecting workflows, marketing, communication, and more. In a similar vein, modified shipping containers hold the potential to meet the demand for different types of workspaces, no matter how big or large a requirement might be. While these structures offer high levels of durability and functionality, they're cost-effective as well.
What Is a Modified Shipping Container?
A modified shipping container, as the name implies, is a repurposed shipping container. These reusable steel boxes have come a long way since their introduction in the 1950s, at which point they found use in the transportation industry. For many years now, a number of companies have modified shipping containers to serve different purposes, and repurposing them to serve as functional workspaces is rather common.
The Construction of a Container Workspace
Converting a shipping container into a workspace takes place under controlled factory settings. More often than not, the process involves:
Cutting openings for doors, windows, and air conditioners
Installing frames
Insulating the walls, ceilings, and floor
Installing doors and windows
Installing electrical wiring and components
Adding furnishings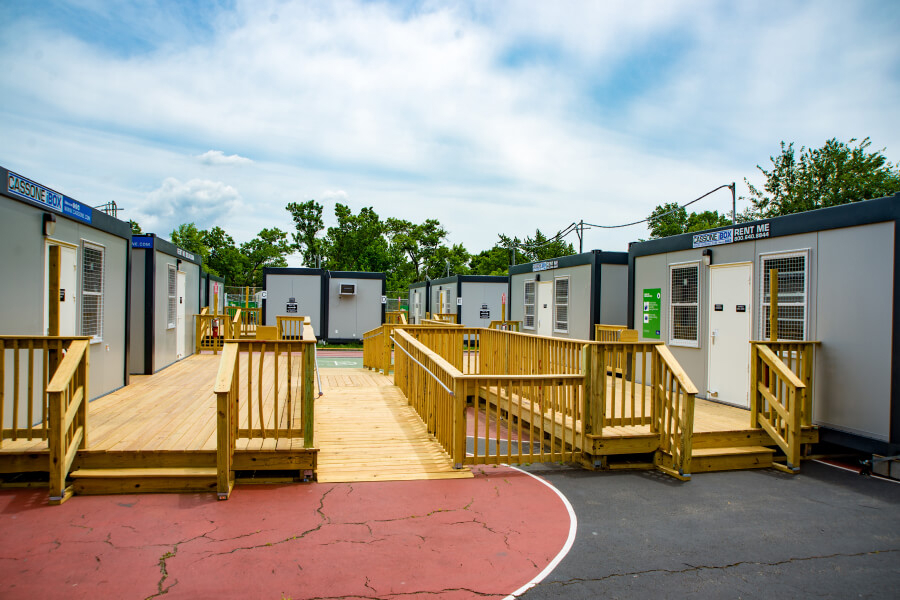 Why Get a Shipping Container Office or Workspace?
Adaptability and flexibility play important roles in the success of any business, and modified containers are a practical solution for those who need extra workspace, be it in the form of an office, a lab, or a meeting room. Given that it's possible to configure and customize these units in different ways, an increase in demand for shipping container offices comes as no surprise. There are other benefits as well.
Cost-effective. Getting a modified shipping container to serve as a workspace is considerably more cost-effective than opting for a comparable brick-and-mortar structure. Besides, if your need for extra space is temporary, going the container office way can lead to long-term savings in the form of lower rental and maintenance costs.
Construction speed. If you need extra office space in a hurry, opting for a modified shipping container is among the quickest ways to fulfill your requirements.
Better productivity. Being able to customize a modified shipping container to meet diverse needs can help improve overall productivity. For example, it's possible to split a container into a private office and a reception area, or a meeting room and a break room. By offering a positive work environment, you stand to benefit from increased collaboration, creativity, and productivity.
Mobility. A distinct benefit of getting workspaces made from modified containers is that they are fairly easy to relocate. If you rent or lease a unit, the company you partner with will move it for you. If you purchase one, you may hire a shipping transportation company for the job.
Increased reach. An add-on benefit of these units being portable is that you get easy means to set up shop in multiple physical locations. By increasing your reach, you get the ability to better understand the needs of consumers in different markets, provide personalized customer support, strengthen customer engagement, and boost revenue.
Flexibility. An increasing number of businesses are moving to container offices because of the flexibility they offer. For example, it's easy to add additional units based on your changing requirements, and it's just as simple to downsize. In addition, while you can go as far as you want horizontally, it's possible to stack up to three units vertically if you have a space constraint. This enables businesses to take on short-term projects without needing to make large investments.
Environment-friendly. The container office you get was once a shipping container that hauled cargo and its repurposing basically gives it a new lease of life. Using suitable insulation ensures that there's effective use of energy for heating/cooling. Besides, you may choose to incorporate different energy-efficient systems in your unit such as solar energy, rainwater harvesting, and dry toilets.
Made for all seasons. Made using high-quality steel, office containers have corrugated walls and hinged doors, which makes them highly weather-resistant. Besides, installing a heating, ventilation, and air conditioning (HVAC) system in a modified container is relatively easy, which makes it perfect for just about any type of weather.
Customization. There is practically no end to how you may modify a shipping container to serve as a workspace. For example, you may get a custom layout to meet your unique needs. Equipping with it a host of modern tools and technologies is possible. You may even get a shipping container customized to serve as a mobile operation theatre.
Common Modifications
Whether you find a shipping container at a construction site or outside a sports stadium, some of the modifications remain the same. Here are the common ones.
Windows and doors. While doors serve as entry/exit points, the suitable placement of windows ensures adequate ventilation and light.
Insulation. Shipping containers are weather-resistant from a durability point of view, but modifying them to serve as comfortable workspaces requires insulating them well. If you plan to use a container office in a very cold place, there's a good chance it will come with at least two layers of insulation.
HVAC system. Much like a brick-and-mortar structure, installing an HVAC system in a shipping container office ensures that it maintains a comfortable working environment at all times.
Flooring, ceiling, and side panels. These essentially add to your unit's aesthetic appeal, although they can help conceal wiring as well.
Electrical. Just about every type of workspace requires electricity, and you may expect your container office to come with the required electrical wiring, outlets, fixtures, and appliances.
Security. In addition to hinged doors, you may get a container office with a hi-tech locking and alarm system.
Partitions. It's common to partition a single shipping container into two or more sections to create designated workspaces and provide privacy.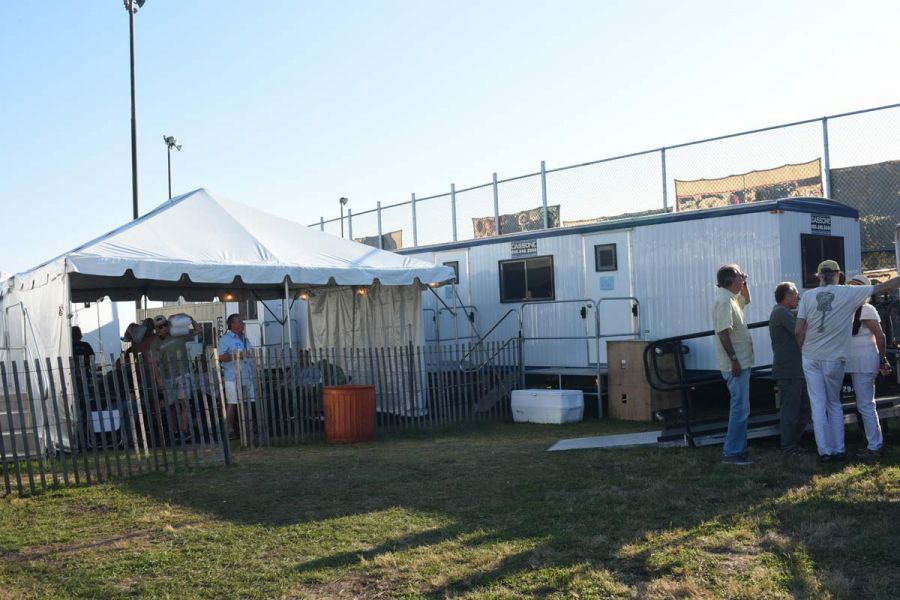 Standard Configurations
It's possible to configure modified shipping containers to suit varied requirements. For example, while you may opt for a stand-alone unit, you may even create an entire complex. Dezeen, a London-based online architecture, interiors, and design magazine, showcases just how far one can go with the use of shipping containers in construction, with a stadium in Qatar that includes 974 shipping containers in its overall design serving as a great example.
Stand-alone office. In this case, you get a single container office that you may choose to partition as per your liking.
Multi-container structure. A multi-container structure can comprise two or more shipping containers. Depending on the space you have, you may choose to spread them along the ground or stack one on top of the other (up to a maximum of three). Each container can serve a distinct purpose based on your requirements.
Container complex. It's possible to set up container clusters in varied configurations. By interconnecting spaces, these complexes can provide common areas, shared amenities, collaborative environments, and the required privacy.
The Types of Spaces
While the use of shipping containers for ground-level storage is fairly common, an increasing number of businesses and other entities are looking at what they have to offer in the form of functional workspaces.
Container Offices
Different sectors find use of container offices, some of which include healthcare, education, disaster relief, construction, and event management. While office containers are perfect for short-term space requirements, it's also possible to look for permanent solutions. You get different sizes from which to choose. In addition, you may also expect your office to come with an HVAC system, desks, chairs, cabinets, phone/data lines, and just about any other feature you want.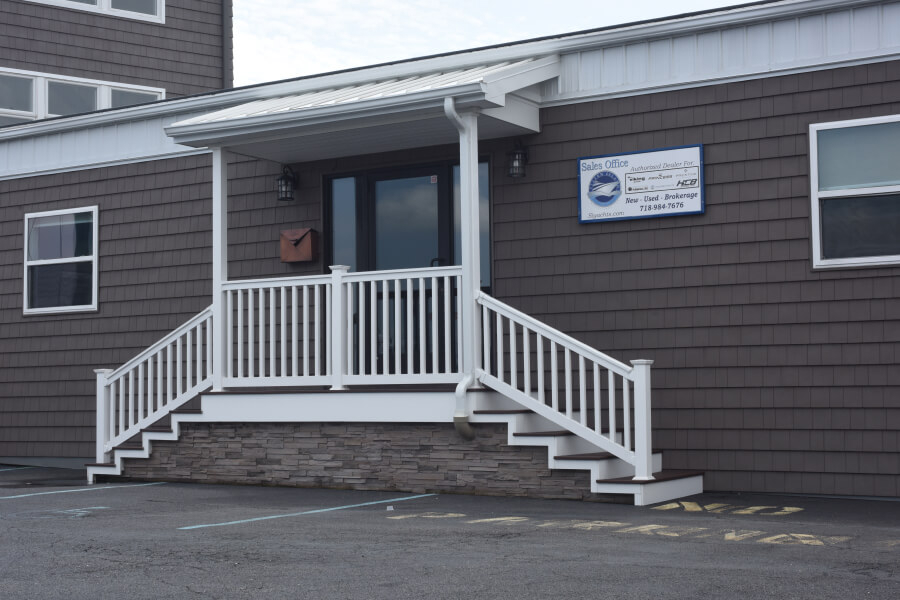 Break Rooms
A break room serves as an important place in a workplace because it gives employees the means to make the most of their off-time, whether to relax, play a game, or just catch up with others. While it's possible to convert an entire shipping container into a break area, you may also choose to partition one section of a container and use the other for something else. A typical container break room comes with an HVAC system, comfortable seating, a kitchenette, and a refrigerator. Depending on how much space you have, you may also include games like darts, foosball, pool, and air hockey.
Meeting Rooms
A meeting room made using a shipping container is no different from any other meeting room and you may get one built as per your specifications. For example, you may ask your container office manufacturer to add temperature control, adjustable lighting, a conference table, ergonomic chairs, a projector, a large screen, a coffee machine, and more. Soundproofing your meeting room is also an option.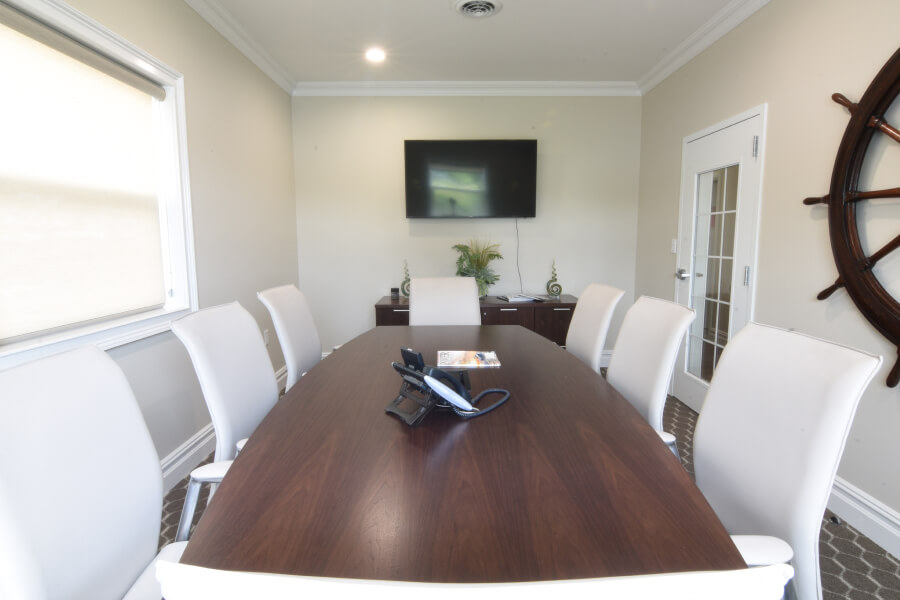 Reception Area
Your reception area should serve as a welcoming space that makes visitors feel at ease, and this is easy to achieve by modifying a shipping container. For instance, using floor-to-ceiling windows helps create a warm and inviting atmosphere. Customizing the reception desk is easy, and you also get to add elements of your branding as per your liking. Providing comfortable seating for your visitors is ideal, as is giving them access to a hot and cold water dispenser.
Shipping Container MOUTs
Some companies use shipping containers to create Military Operations on Urban Terrain (MOUT) training sites. To give these structures a real-world feel, their design and construction ensure that they resemble actual buildings, replete with parapets, towers, spires, domes, and other props.
Training Simulators
Owing to the versatility that shipping containers offer, it's possible to use them for creating realistic environments that serve as training simulators. While the use of training simulation is most common in the corporate world, it also finds a place in academics. When it comes to a shipping container training simulator, you may create different types of environments for practically any purpose.
Server Rooms
If your business expansion requires setting up an in-house server room, a converted shipping container can do the trick. It can come with the required physical security, racks, and cable management equipment, as well as airflow management, fire suppression, and redundant power systems.
 
Common Modified Shipping Container Workspaces
Modified shipping containers find use in different sectors, especially when there's a need for a portable and flexible workspace. You may commonly find them in:
Construction. The construction industry finds diverse uses for shipping containers, from storage units to on-site offices.
Hospitality. When it comes to the hospitality industry, it's possible to modify shipping containers to serve as coffee shops, restaurants, tasting rooms, cafes, and even entire hotels.
Event management. In the world of event management, shipping containers can transform into office spaces, pop-up shops, and dressing rooms for participants.
TV and film production. TV and film crews that work at location shoots stand to benefit from shipping containers converted into production offices, coordination centers, private spaces for actors, and temporary accommodation.
Disaster relief. Shipping containers can serve different purposes in disaster relief. These include first-aid stations, coordination centers, cold storage units, and temporary housing.
Retail. Modified shipping containers have made significant inroads in the retail industry, finding favor with big and small businesses alike. You may get one to manage your inventory more effectively, and they are perfect if you want to set up a mobile shop, a pop-up shop, or a temporary/permanent storefront.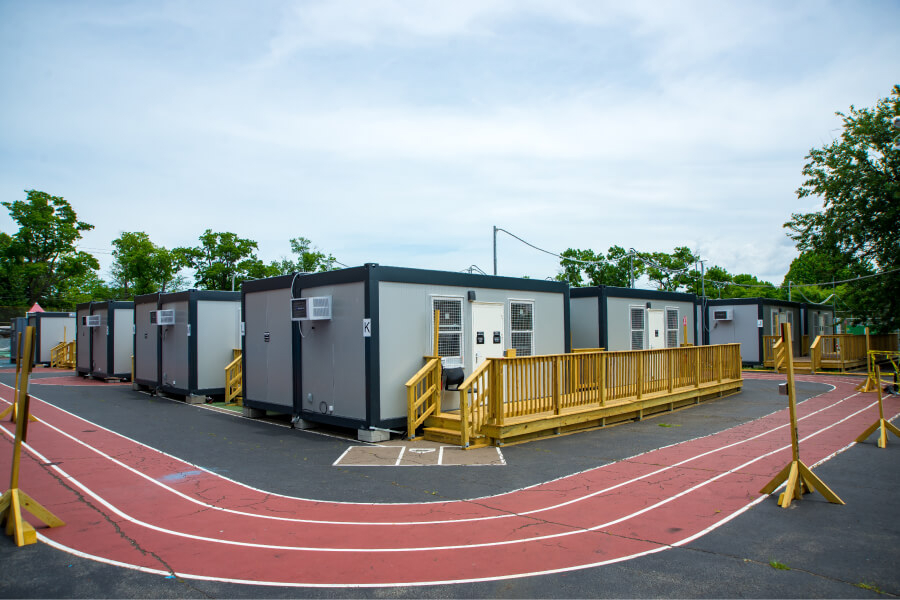 Conclusion
A modified shipping container comes with several benefits when compared to traditional construction methods, some of which include speedier construction, cost savings, mobility, and environment-friendliness. Besides, being able to customize these units in different ways ensures that they find takers from different realms like construction, education, hospitality, healthcare, and retail.
If you need extra space and feel that you might benefit from turning to shipping containers, consider discussing your requirements with a company that specializes in this realm. In addition, the modified shipping container company you select should have a diverse portfolio as this indicates it has adequate experience in working with clients from different industries.