The Many Benefits of Going the Modular Classroom Way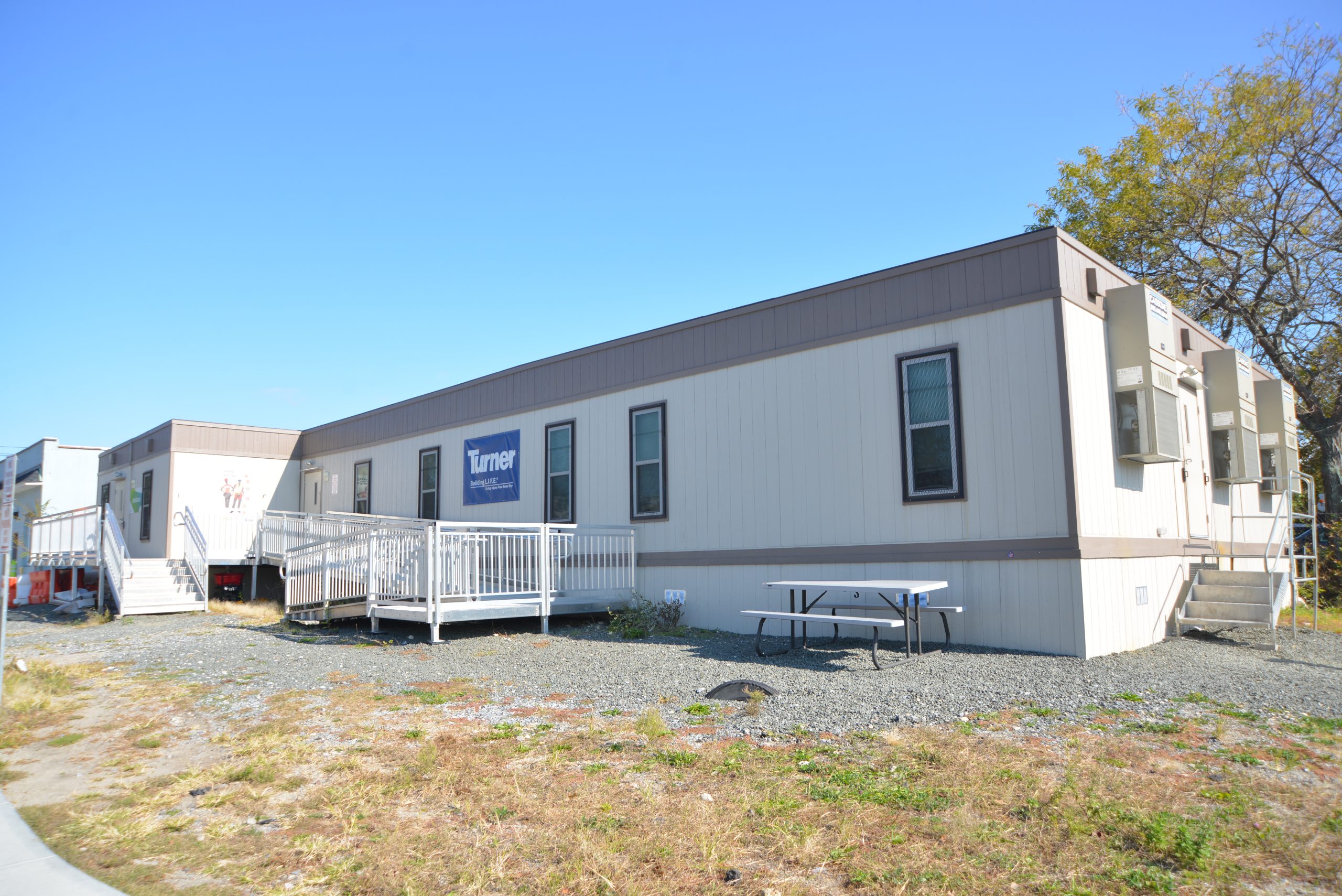 Several factors go into the successful running of a school. Some of these include the implementation of modern educational tools/techniques, how good the teachers are, and whether or not the atmosphere is conducive to learning. However, one aspect that a number of schools tend to overlook when trying to create a safe environment is basic infrastructure.  Fortunately, this problem is fairly easy to address by turning to modular classrooms.
The use of modular classrooms in the U.S. is not new. While recent numbers are hard to come by, data from 2013 suggests that around 260,000 classrooms in the country by then were in buildings that could be relocated. These refer to structures that are manufactured in controlled conditions and can be used multiple times across locations. The National Center for Education Statistics estimated that around a third of the country's schools had modular classrooms by the same time.
What Are Modular Classrooms?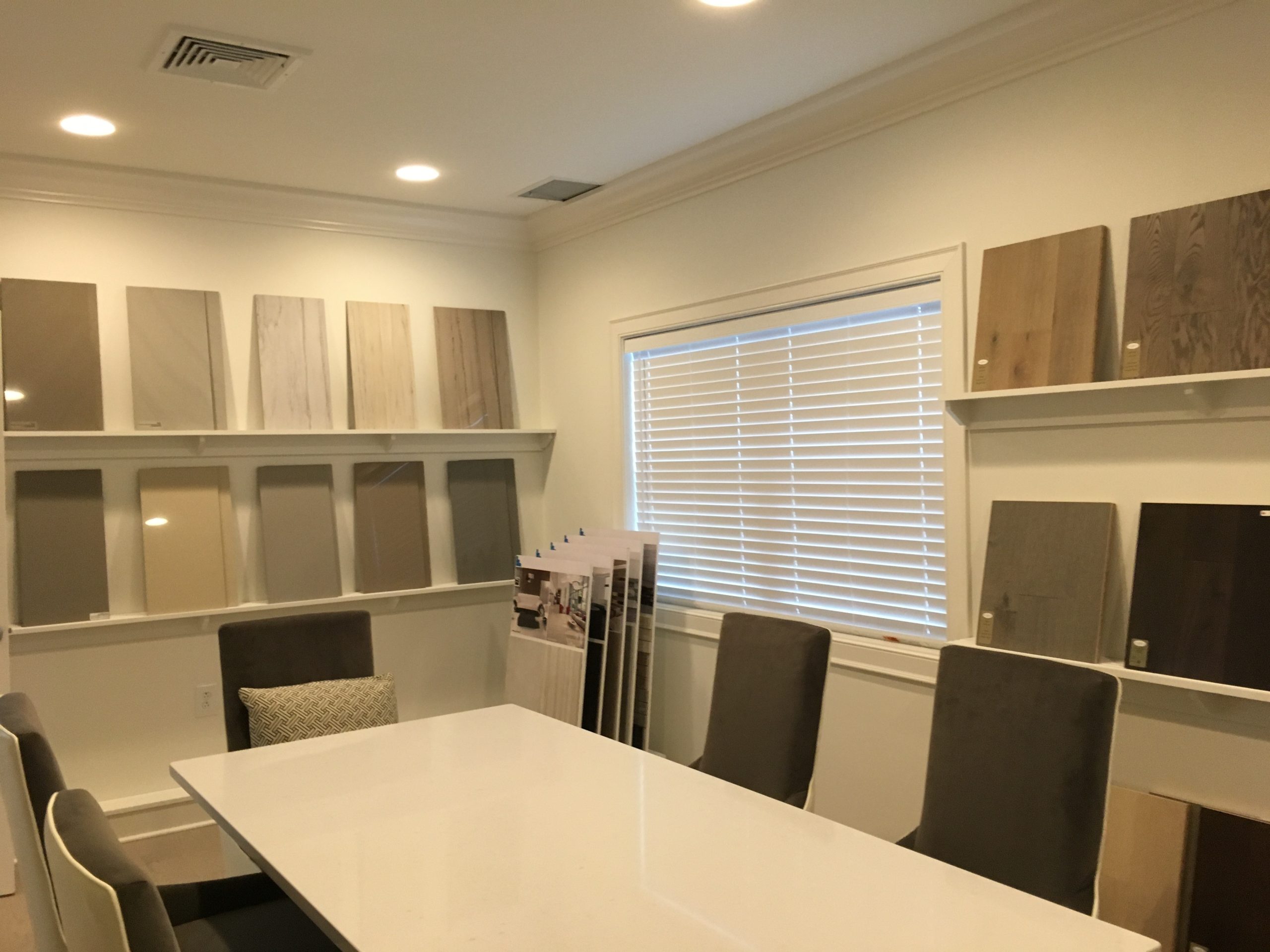 The term "modular construction" might bring to mind bland and boring, although this is far from true. Given the advancements in this field over the years, modular construction now offers a great alternative to going the traditional brick-and-mortar way. Modern-day modular classrooms and schools make use of sustainable designs and pay due attention to aspects such as ventilation, natural light, and open spaces. 
A modular classroom or school is made using modules that are prefabricated in factories under highly controlled conditions. Consequently, you don't have to worry about the construction material, machinery, and building equipment littering your school's area. Once the construction is complete, the units are shipped to the desired location, where they are assembled to serve as a single unit, be it a classroom or an entire school.
There is significant variety when it comes to what you may expect from modular construction for schools.  The options that come your way include:
Permanent modular classrooms 

Multi-room schools with complex floor plans

On-demand temporary classrooms

Custom solutions that attach to your school's existing structure
Benefits of Modular Classrooms
A paper released by the World Bank Group shows that a school's infrastructure has a notable impact on aspects such as attendance rates, self-esteem, and focus, all of which play crucial roles in how well students are able to perform. This is one of the reasons why an increasing number of educational institutions are looking at what modular construction has to offer.
Improved Air Quality
Modular classroom manufacturers pay particular attention to getting the ventilation right, so students and staff may benefit through improved air quality (IAQ).  Evidence released by the U.S. Environmental Protection Agency shows that IAQ in schools brings with it better performance ability, improved test scores, and a reduction in the transmission of airborne infection.
The Cost and Time Factor
A New Zealand-based study that aimed to investigate the cost and time performance potential of modular classrooms showed that such structures are rather feasible and they hold the potential to stick to originally planned construction time and costs when compared to the traditional way of constructing classrooms.  
Besides, it's common knowledge that it's quicker and more cost-effective to get a modular classroom than opt for one that's constructed in the traditional manner. Consequently, if your school is expanding rapidly, there is a good chance you need to be able to accommodate more students as quickly as possible, in which case modular construction is the way to go.
No Disruptions and Distractions
A distinct benefit of going the modular classroom way is that you may expect little to no disruptions at the site where you need the new setup.  Since almost all the construction takes place in a factory, you may look forward to putting your expansion plans into action even during school months. Besides, as far as the assembly goes, it can easily take place over a weekend. This way, you don't have to worry about any risk your students might face during the setting up of your new modular classroom.
Environmentally-Friendly
Schools hold the responsibility of helping children turn into conscientious adults. With aspects such as global warming and increasing levels of pollution gaining widespread attention, it makes sense to do more than just teach students about eco-friendly practices. When schools opt for modular classrooms, they get the ability to lead by example.
One case study surrounding the preliminary life cycle analysis of two homes, one modular and the other conventional, shows that the latter generated two and a half times more solid waste than the former during the construction phase. It also highlighted that the modular home came with 5% less total life cycle energy consumption than the home constructed using conventional methods. 
A different study about life cycle inventory analysis of housing in a cold-climate region of Japan highlighted that while a factory-built home required more materials in comparison to a conventionally constructed home, the former performed better when it came to energy consumption – so much so that it was possible to pay off energy and carbon debts linked to the extra materials within six years.
Flexibility
It is common for people to refer to modular classrooms as portable classrooms. This is because you may choose to move your modular classroom from one location to another, should the need arise.  There are several instances of schools requiring modular classrooms on a temporary basis, in which case you may look at what modular classrooms for rent have to offer.
Flexibility also comes in the form of design alternatives. You may get a standardized and ready-to-use modular classroom or you may choose to get one customized based on your specific requirements.  For example, you may ask your modular classroom manufacturer to equip your unit with an HVAC system, a security system, solar panels, safety rails, and even a deck.
Other Modular Solutions for Schools
Given the basic standardization of most modules, it is possible to use them to construct complex structures that serve multiple purposes. When you opt for modular construction, you may also add restrooms, foyers, administrative offices, dormitories, cafeterias, lounges, and more to your school in an easy way. In addition, you get the ability to scale up as and when required.
Administrative Offices
A number of businesses and organizations have turned to modular construction to meet their need for extra office space, and several schools have followed suit. Irrespective of whether you need permanent or temporary office space, you might benefit by looking at what modular construction has to offer.  You can get a modular office to serve as a command center, and you may even get a modular building with sectioned spaces for your school's superintendent, principal, and counselors.
Restrooms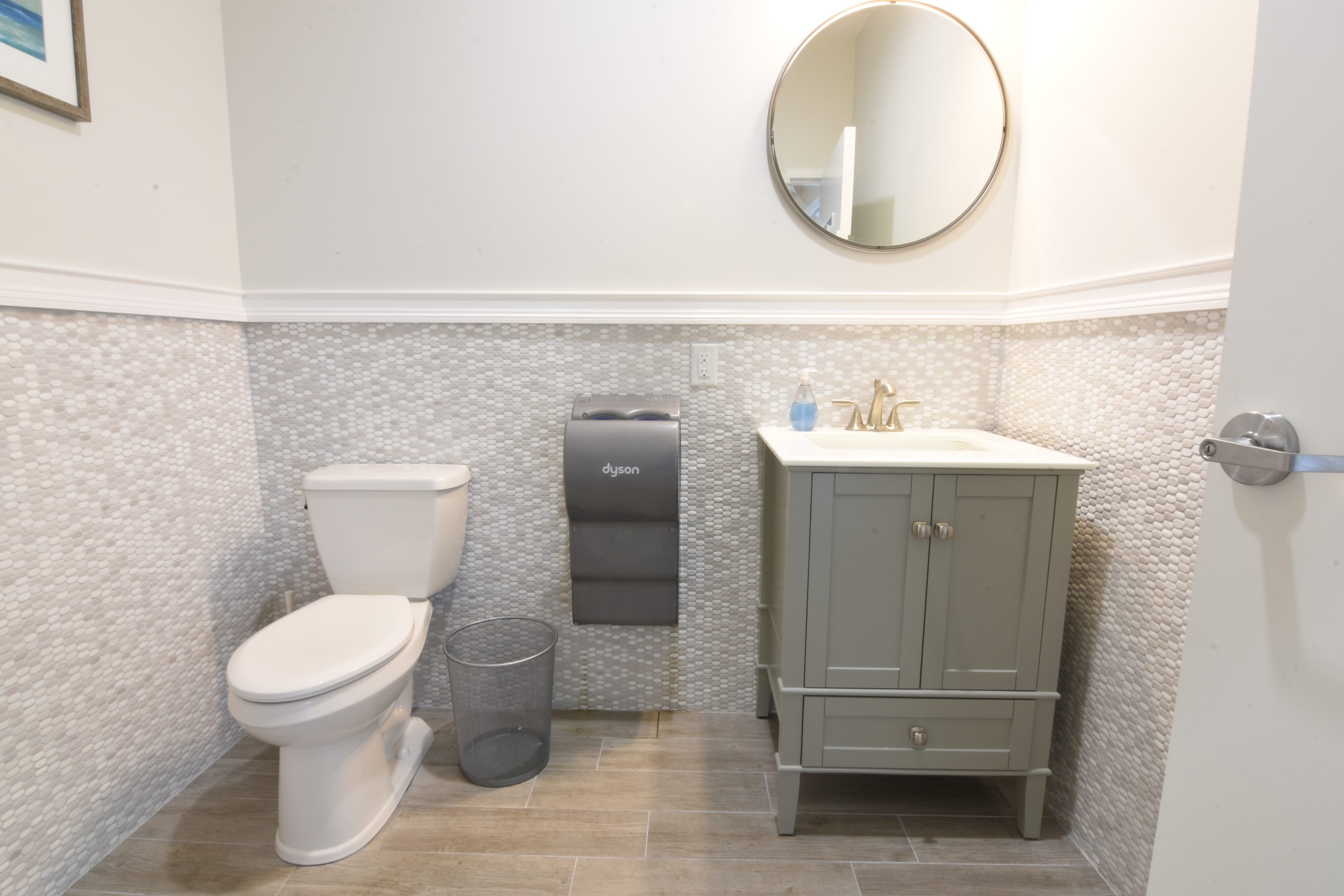 Modular school construction companies know very well that restroom requirements of schools often extend beyond porta-potty units. This is why you may expect to find modular restrooms that suit different requirements. All you essentially need to do is select the size and determine how many stalls and sinks you want included in your new modular restroom.  Getting separate units for students and staff is fairly common.
The modular classrooms you order can include bathrooms based on local, state, and federal code requirements. This includes adhering to specifications surrounding handicap accessibility and ADA compliance. 
Dining Halls and Cafeterias
Schools that are in expansion mode need more than additional classrooms. For instance, if you plan to increase the number of students your school intakes, you need to account for added dining space. While such spaces are common in modular school buildings, you may also choose to incorporate one with your school's existing structure.  The primary space can include a spacious dining area for students, and it can connect to your school's kitchen. When planned accordingly, these spaces can also double up as recess areas, community centers, and practice rooms.
Dorms
Private schools, colleges, and even universities that need additional dormitory space may benefit by looking at what modular construction has to offer.  The Texas A&M University shows just what is possible by turning to modular dorms through the range of alternatives from which its students may choose. Some of these dorms come replete with desks, chairs, beds, dressers, bookshelves, internet connectivity, semi-private bathrooms, on-site washers/dryers, vinyl wood plank flooring, and vending machines.
Labs
Versatility goes a long way when it comes to modular schools, which is why you may expect to get just the type of lab you need, be it for computers or chemistry. No matter whether you need a temperature-controlled lab or one that offers adequate ventilation, getting a modular lab to serve the purpose is easy. Besides, you may also choose to add desks, chairs, tables, shelves, sinks, and different safety features based on your specific requirements.
Permanent Vs. Temporary
When looking for modular classrooms, you get to choose from temporary and permanent solutions. In both cases, you'll save time and money when compared to traditional construction, and you may also expect adherence to all applicable standards and codes.
If you plan to use your new classroom over the long term, getting a permanent modular structure might work well for you. These units typically rest on specially created foundations with longevity in mind, and can stay put for decades. A permanent modular classroom may make use of concrete and wood or steel for framing. 
While you can get a modular classroom to serve a short-term requirement, you may also consider taking a look at what customizable office containers have to offer. Unlike modular classrooms, these are made using shipping containers that you may customize in a myriad of ways.
The Benefits of Temporary Solutions
Even temporary modular schools and classrooms and designed to last for years, although you get the option of renting/leasing them for as long as you like. The other benefits of getting a modular classroom on rent include:
Quick and interruption-free installation/removal

Can move them around your campus as and when needed

Adherence to all required building codes

Easy to scale up or down

Handicap access is easy to provide

Ability to choose from various security features
The Construction Process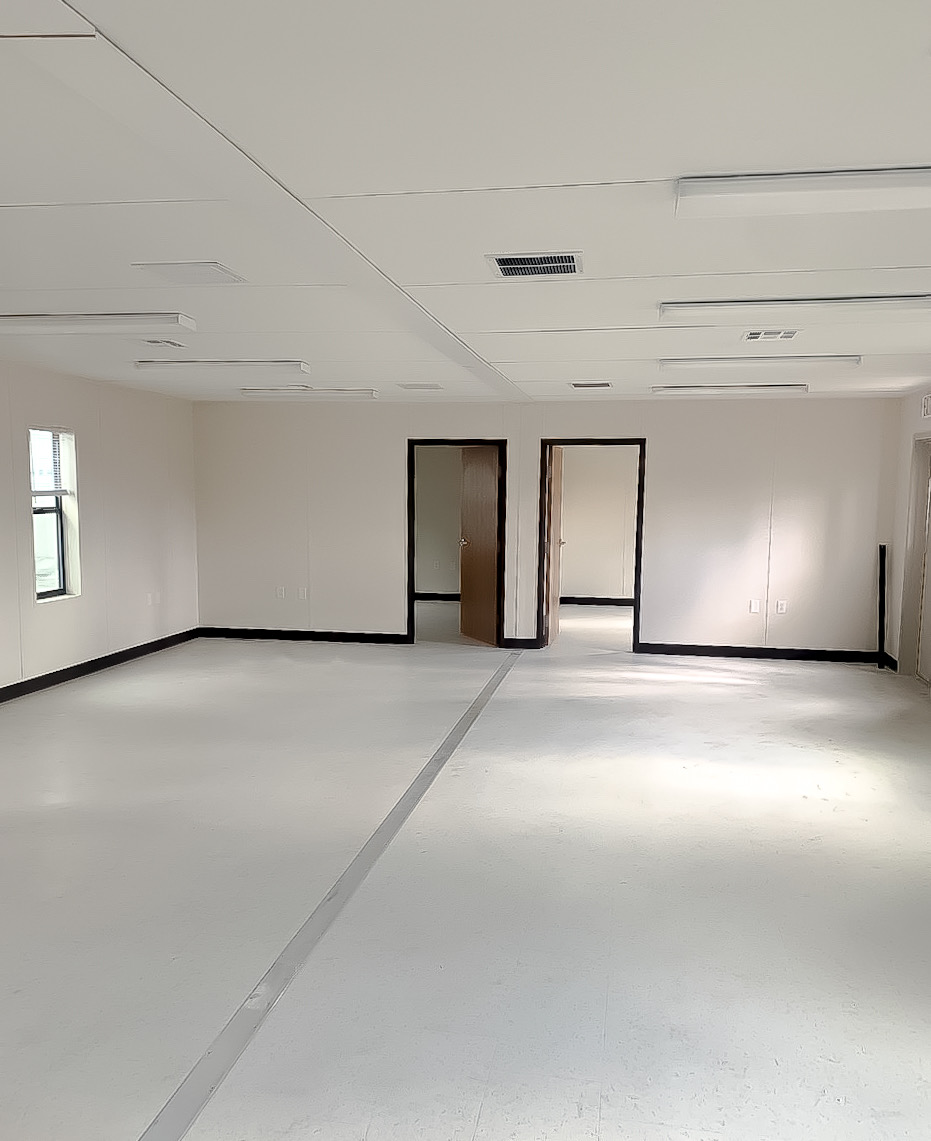 Designing and constructing a modular classroom is considerably simpler and quicker than most traditional construction techniques. In addition, regular checks are carried out throughout the prefabrication process to ensure that the completed structures comply with all applicable industry standards and are safe to use as fully-functional units.
The first stage.

This involves carrying out a survey of the location where the modular classroom needs to be set up to determine feasibility. Discussing all possible alternatives follows.

The second stage.

This step includes getting the design approved and applying for planning permission. Then, the actual construction begins.

The third stage.

While a foundation is set up onsite, construction of the modular classroom takes place offsite under highly streamlined and controlled conditions. 

The fourth stage.

By this time, the modular structure at the factory resembles the actual classroom, although it's still missing some features and details. The canopy and decking are assembled offsite, and are ready to install onsite. Then, the manufacturer ships the framed unit and other components to the location.

The final stage.

This involves setting up the prefabricated structure at the location. The classroom is then given the final touches by adding the missing fixtures and features.
Conclusion
Modular construction continues to find favor with schools for a variety of reasons. They can come as equipped as you want them to be, and they are built to function as modern and stimulating spaces that help nurture growing minds. Besides, a modular school or classroom is much quicker and more cost-effective to put together than constructing a comparable brick-and-mortar structure.
No matter whether you're looking at modular classrooms for sale or rent, you get several options from which to choose. Besides, there is virtually no limit to what you may do when it comes to customization. All that's required for you to get started is to contact a reliable modular construction company and share your vision.