Benefits of Modular Construction for the Hospitality Industry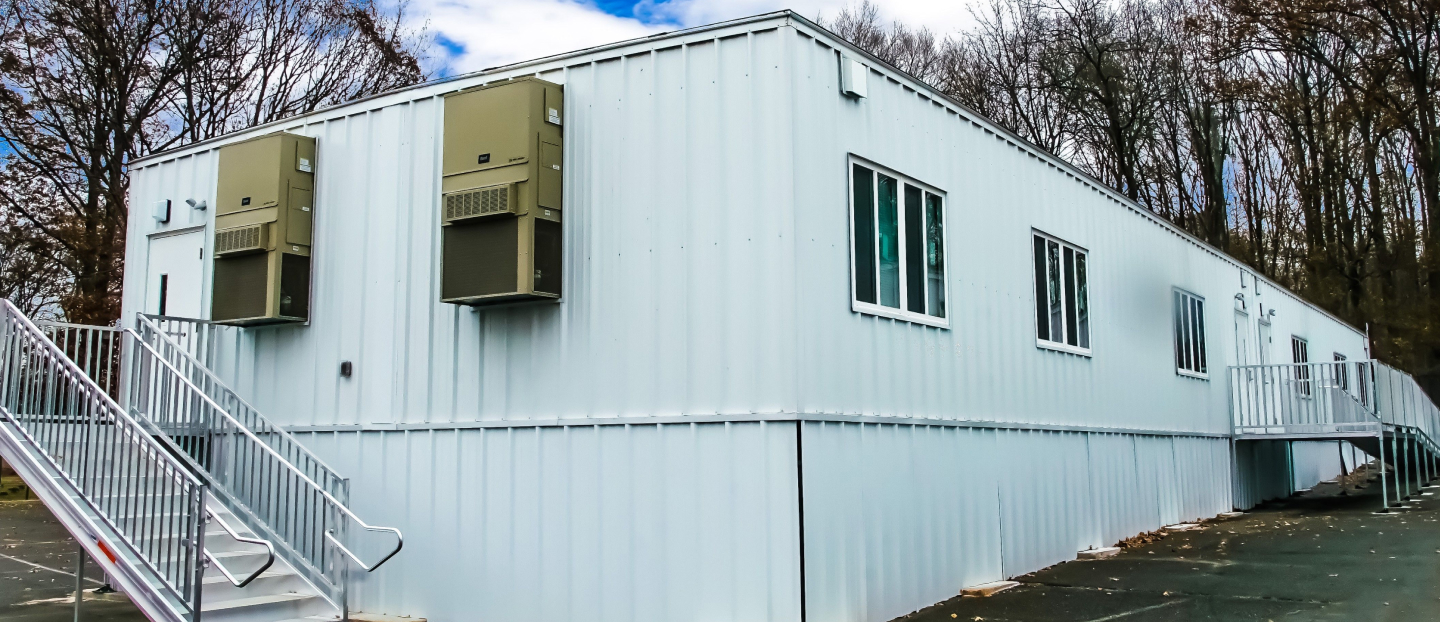 The hospitality industry in the U.S. continues to face different challenges, one of which is rising construction costs. This began around the Great Recession (2007 to 2009), and the COVID-19 pandemic compounded matters further still. The hospitality industry has suffered in particular, primarily because its growth depends on the construction of new properties. Fortunately, modular construction can help address several concerns that this sector faces.
Traditional Vs. Modular Construction
To understand the benefits of modular construction for the hospitality industry, you need to start by looking at the differences between traditional and modular construction. For starters, unlike traditional construction that takes place onsite, a significant part of modular construction takes place offsite, in factories. The prefabricated modular units are then assembled onsite.
You may think of a modular building a Lego structure put together by assembling different blocks. While the manufacturing of a modular building takes place in a factory, its foundation is prepared at the same time. The use of concrete in modular construction is minimal, often restricted to preparing foundations.
Overall, modular construction scores over traditional construction when it comes to speed, costs, quality, the safety of workers, sustainability, and scalability. In addition, unlike traditionally constructed hotels where rooms share walls, floors, and ceilings, each modular room comes with its own steel frame that ensures acoustic separation, which has a significant effect on improving soundproofing.
From Pods to Buildings
Modular pods can take different forms based on a client's unique requirements. For example, a pod may serve as a small bathroom installed within a guest room. Alternatively, you may get an entire guestroom in the form of a prefabricated module. The concept holds good even when it comes to constructing entire buildings because most components are prefabricated.
The pre-manufacturing can take place in horizontal and vertical planes, which paves the way for constructing multiple floors. Marriott International has long acknowledged the potential of modular construction, and has commissioned Philadelphia-based Volumetric Building Companies to come up with a steel-framed modular prototype for its Fairfield by Marriott brand that it intends to use across Europe.
The Benefits of Modular Construction
Modular construction holds the potential to address various construction industry challenges that typically affect profit margins, productivity, and sustainability.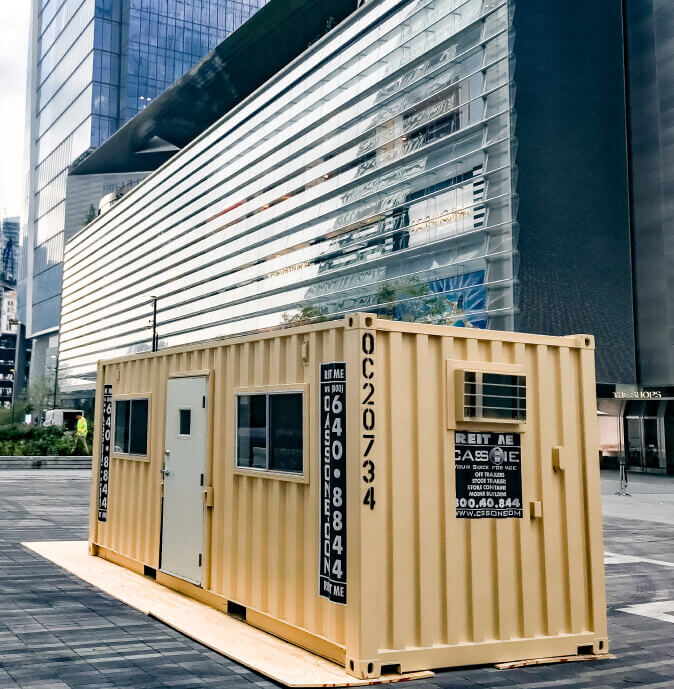 Speed of Construction
According to a McKinsey report, you may benefit from 20% to 50% quicker timelines if you opt for modular construction instead of traditional methods. Factors that contribute to speedier construction include minimal weather-related delays, onsite readiness, and the ability to carry out repetitive processes in a streamlined and more efficient manner.
Consider this – a typical luxury hotel room comprises many repetitive elements. This means a modular hotel construction company can use the same set of drawings and specifications to manufacture multiple units under highly-controlled settings and make way for faster turnaround times.  With shorter construction timelines, you get to begin operations and generate revenue sooner.
Reduced Waste Generation
A paper published on the MDPI website indicates that modular construction can reduce the overall weight of waste by up to 83.2% when compared to traditional construction. For large structures, this number stands at 47.9%. Given that most top players in the hospitality sector are leaning toward being environmentally conscious, their increasing interest in what modular construction has to offer does not come as a surprise.
Going the modular construction way ensures that the actual site of the project has to deal with little waste. Besides, modular construction companies ensure proper recycling and reuse of different components.  For instance, it's fairly easy to disassemble a modular structure and use its components to create a new one. Repurposing existing modular units is also easy.
Customization All the Way
When it comes to modular hotel room construction, each module typically comes in the form of a self-contained unit, replete with a room/suite, a bathroom, a heating/cooling system, and lighting.  Since a hotel room needs to offer functionality, it needs more than just a bed, and additional furniture can come in the form of bedside tables, a chair, a desk, a wardrobe, a chest of drawers, and a television stand. Adding a mini-fridge is also fairly common practice.
Design-wise, most hotels opt for simple designs in neutral colors with the aim of appealing to a large audience. However, you can easily find modular hotel construction companies that are willing to work on any unique design you might have.
Given the use of modern technologies such as building information modeling (BIM) and augmented reality in modular construction, you may even get an indication of what your structure will look like when it's complete even before the actual construction gets underway. This also gives you the ability to make changes during the design stage, instead of having to deal with expensive renovations later on.
The Monetary Factor
A McKinsey article indicates that 98% of megaprojects experience cost overruns of 30% or more. A news release on the Associated Builders and Contractors website highlights that the construction industry's input prices increased by 38.8% between February 2020 and February 2023. Numbers such as these don't bode very well for players in the traditional construction industry.
One of the key benefits of modular construction is that it can lead to lower construction costs. The McKinsey report that suggests modular construction is speedier than traditional methods also mentions that it can bring construction costs down by up to 20%. However, it specifies that this benefit depends largely on logistical and material costs.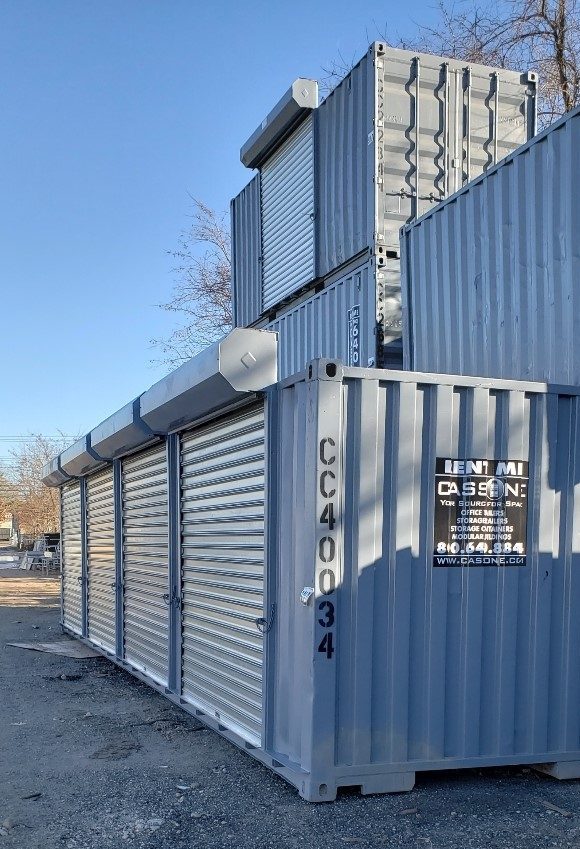 Quality Control
Most of the work involved in constructing a modular structure takes place in factories under highly-controlled settings. While this ensures that inclement weather conditions don't have an adverse effect on the outcome, it also enables high levels of quality control. By ensuring standardization of processes, hotels not only benefit through consistency in production but also by addressing specification challenges that might come about when they enter new markets.
Often, even the assembly of hotel rooms and other related structures takes place in factories. This involves installing the furniture as well as all other fixtures and equipment. The inspection of the modules follows. Then, the manufacturer weatherproofs and ships them to the site. Given that the entire process is completely streamlined, it also helps address supply chain problems.
Compliance and Safety
Good modular hotel construction companies ensure that they abide by all applicable building codes and regulations. They also pave the way for employee safety. Consider this – as per the U.S. Bureau of Labor Statistics, the construction industry made up for around one in five workplace deaths in the U.S. in 2021, while also accounting for 46.2% of all fatal slips, falls, and trips.
When it comes to modular construction, workers work in controlled environments, and they have easy access to all the equipment and tools they need. Both factors work in keeping them safe from typical onsite accidents and injuries.
Environment-Friendly
While modular construction helps bring down waste significantly, it comes with other environmental benefits too. In an online post on Hotel Business, Menno Hilberts, MD Project Management at CitizenM Hotels, points out that shorter construction timelines help decrease carbon emissions, with modular construction of hotels outperforming traditional construction methods by 68% over a 60-year lifecycle.
Since modular construction results in fewer deliveries and reduced crane work, there's a noticeable reduction in emissions from vehicles. Besides, it's easy to equip modular hotels with technology that enables them to be more energy efficient, be it through rooftop solar panels, wind turbines, green roofs, wall and roof insulation, natural ventilation, energy-efficient systems, building automation systems, and gray water recycling.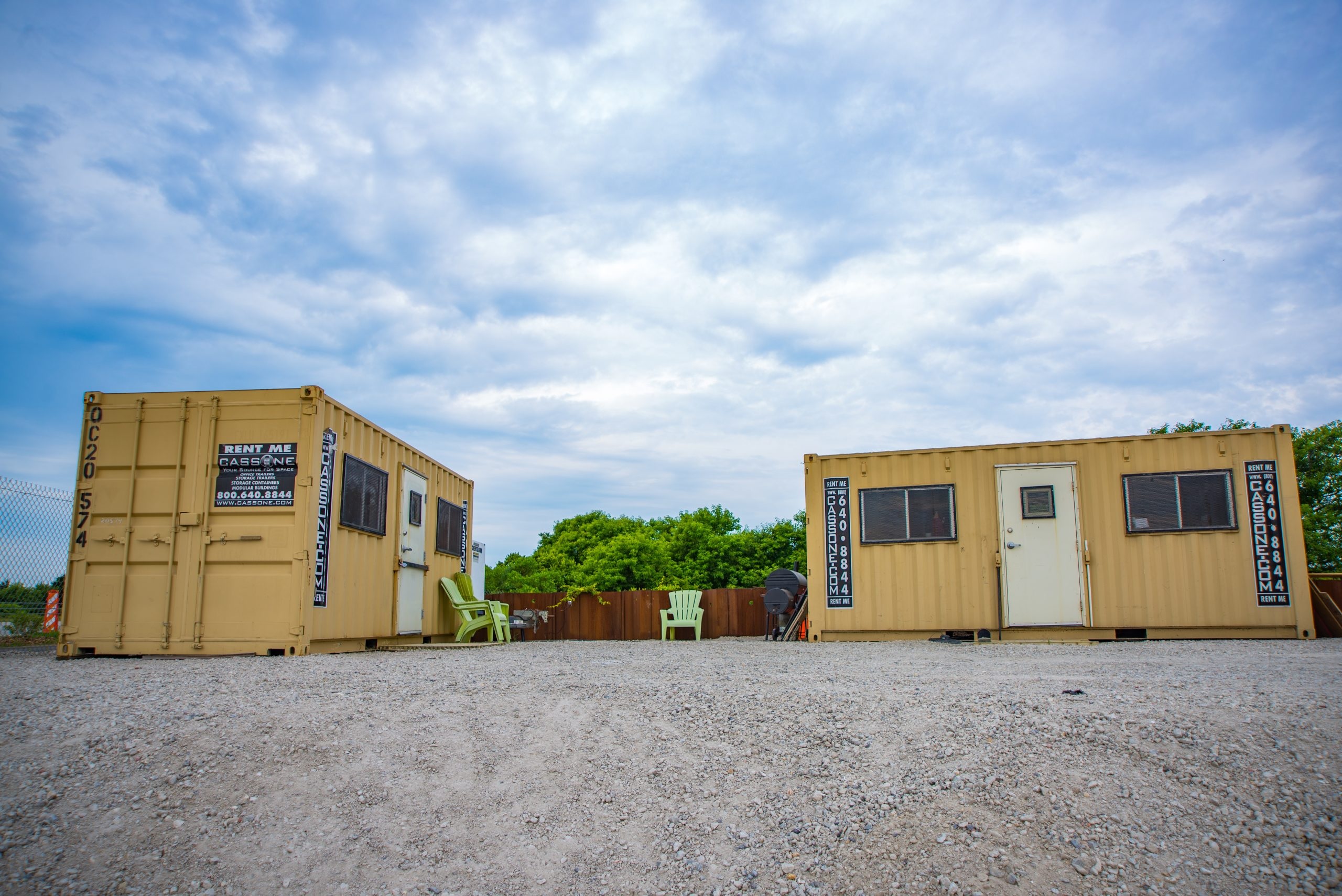 Modular Bathrooms for Hotels
High-end hotels typically come with luxurious bathrooms that boast of entertainment units, smart mirrors, self-cleaning toilets, heated toilet seats, heated towel racks, water massage functions, and more. Incorporating any of these features is possible in modular bathrooms, and they come with all standard features like showers, wash basins, and toilets. When you partner with an experienced modular construction company, you may expect it to meet all your requirements and function as a single point of contact for designing, manufacturing, delivering, and installing your bathroom modules.
What About Modular Restaurant Construction?
The Rego Restaurant Group now offers 650 square feet of fully outfitted free-standing modular drive-thru restaurants for its brands Quiznos (The Qube) and Taco Del Mar (Baja Shack). Through these, it gives franchisees the ability to build at locations that aren't big enough for traditional restaurants. Some of the other popular names in the food and beverage business that have already turned to modular construction include Starbucks, Shake Shack, Wendy's, Taco Bell, Burger King, and Golden Chick.
When it comes to modular restaurant construction, the need for accuracy might make the initial stages seem time-consuming. However, once that's out of the way, easy replication through mass production ensures speediness.
Modular construction might work particularly well for existing restaurants that wish to expand. This is because they may continue operations unabated while the manufacturing of modules takes place offsite.  The other benefits for the taking are largely the same as the ones for the hotel industry.
Other Modular Alternatives
One way to create additional space in an existing hotel building is to opt for an inplant office, which you may use as an administrative room, a break room, a storage room, a cafeteria, or any other type of space. In addition, depending on where you need the added space, you get to choose from two-, three-, and four-wall structures.
The hospitality industry has benefitted significantly from prefabricated walls and ceilings not only because they are cost-efficient, but also because they are durable, weather-resistant, and easy to replace. Besides, they come in a variety of colors and finishes, and are typically easy to maintain.
Potential Risks
Risks associated with modular construction range from low- to high-impact ones. Design challenges are typically low-impact and easy to mitigate. For example, if you need your hotel rooms to have higher-than-usual tolerance levels, it's possible to design and build the frame accordingly. High-impact challenges like a relatively low number of manufacturers who have to deal with high demands, thereby leading to extended lead times, on the other hand, are not as easy to surmount.
One potential risk of opting for modular construction is a long lead-in time to design and place your order. It's important to get the design stage out of the way as quickly as possible because the manufacturing of components should ideally begin by the time the foundation work on the desired site gets underway. This assures that the modules make it to the site once the prep work is complete.
It is common for modular construction companies to ask for deposits early in the process, and there are instances when hotels and lenders are uncomfortable or unwilling to take this seemingly added risk. On the flip side, this may pave the way for long-term partnerships between modular construction companies, their clients, lenders, suppliers, and contractors.
Logistical challenges are next on the list, given that there are times when modular construction companies need to transport modules across long distances. In some instances, the width of roads leading to a site can be a problem. Some deliveries might require getting suitable trucking permits like overweight or oversized permits.
Conclusion
The hospitality industry, be it hotels, resorts, restaurants, bars, pubs, or cafes, may benefit significantly by looking at what modular construction has to offer. Given that you get to begin operation sooner than if you opt for traditional brick-and-mortar construction, you start generating revenue sooner. Besides, there's a good chance that even the actual construction is more cost-effective. The fact that modular construction results in much lesser waste and is environment-friendly in other ways is an added benefit, as is the possibility to customize your modules any way you see fit.
If you've decided to go the modular hotel construction or modular restaurant construction way, it's important to select a company that can fulfill your requirements in a time-bound manner. It should make use of modern technology, have an enviable portfolio, offer transparency in pricing, and provide various customization options. In addition, the modular construction company you select should also provide good customer service because you might be in it for the long haul.