How Modular Construction Can Address Problems Faced by the Education Sector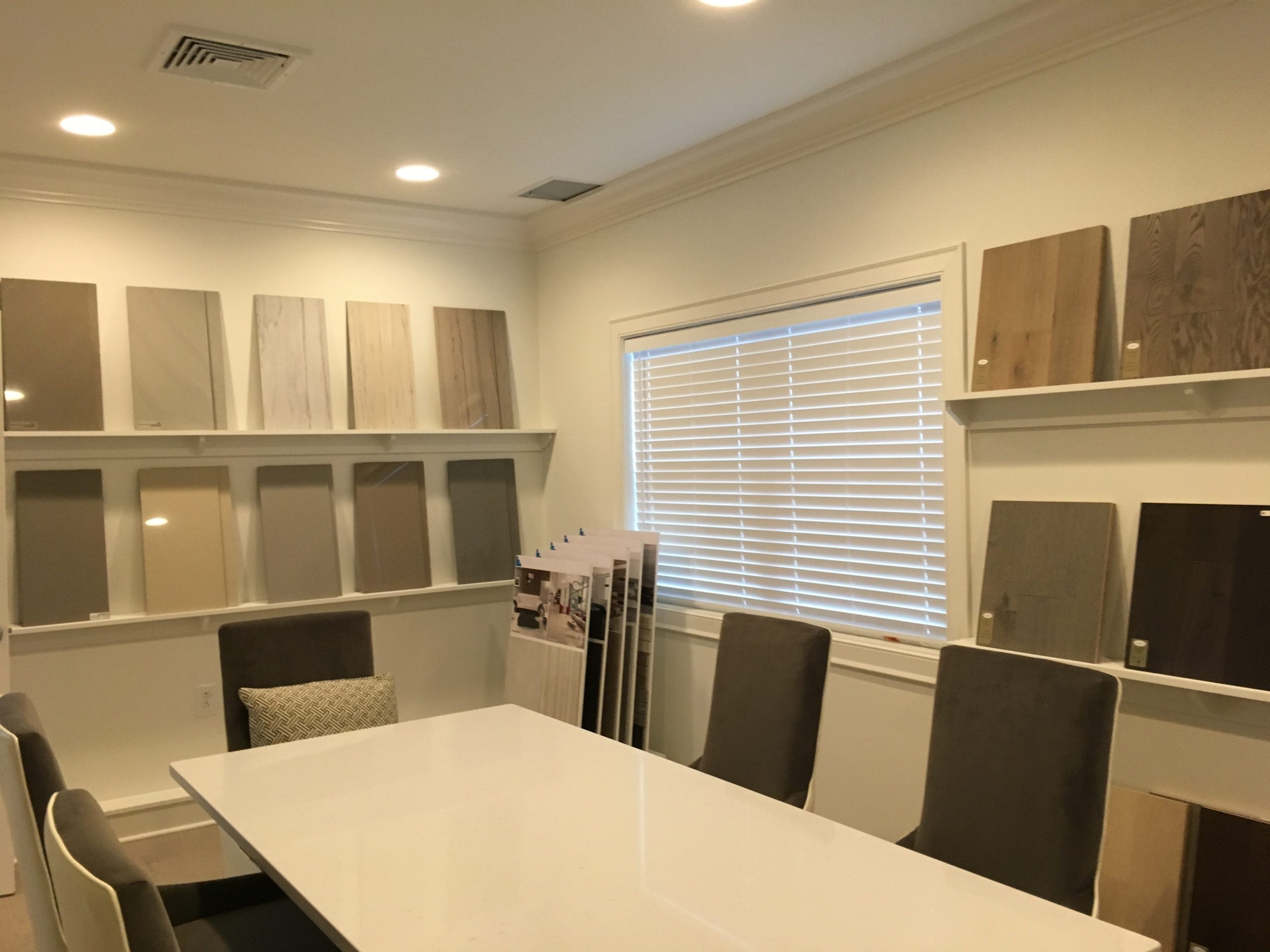 An increasing number of educational institutions, schools and colleges alike, are looking at modernizing their facilities, but they also have to deal with shortages fueled by the COVID-19 pandemic. While there has been an easing of restrictions and most construction projects are no longer on hold, labor and material costs are on the rise. Besides, the industry can also feel the shortage of skilled workers. Fortunately, modular constructions can help address various problems that the education sector faces now.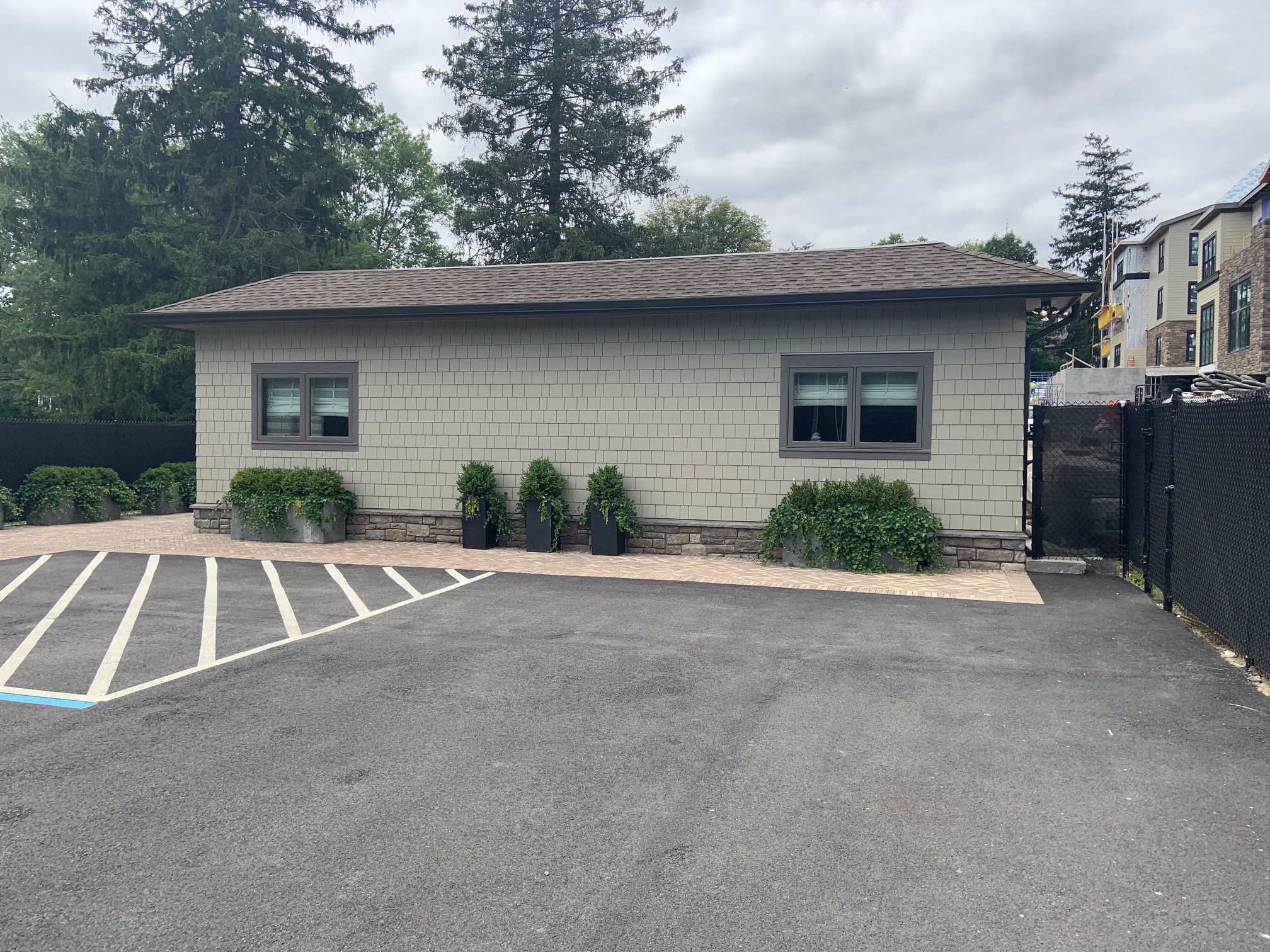 1.  Run-Down Buildings and Facilities
When it comes to buildings that have served us for decades, several are in a state of neglect and need more than just facelifts. While a significant chunk of funding for public education comes from local and state governments, several states have cut funding after the Great Recession (2007 to 2009). Consequently, this has left a number of schools with limited funds and resources to take care of building maintenance.
A 2011 U.S. Department of Education survey that talks about decaying school buildings shows that around 14 million students attended schools that were in need of repairs. It highlights that two-thirds of the schools were found lacking on the environmental front. Common problems included:
Crumbling plaster

Peeling paint

Poor ventilation

Inadequate lighting

Old heating, ventilation, and air conditioning (HVAC) systems

Non-functioning toilets
In 2020, a study released by the U.S. Government Accountability Office (GAO) highlighted that 54% of public school districts across the country needed to replace or update different systems or features in their school buildings. The common problems this report listed were the same as the ones mentioned in the 2011 U.S. Department of Education survey.
Unfortunately, the problem of funding is not going away any time soon. According to the 2016 State of Our Schools Report released by the U.S. Green Building Council, the country is under-investing in school buildings to the tune of $46 billion each year. 
Inadequate funding is often the cause of run-down school buildings, and may have a significant effect on a school's ability to renovate/upgrade or build a new structure. Unpredictability in costs that come with traditional construction can make matters even more complicated. Solutions that you find through modular construction are typically more effective than traditional construction, and they also provide peace of mind through cost predictability. 
The fact that modular construction limits design changes through the construction process helps maintain cost predictability. This, in turn, may help alleviate some funding problems that schools typically face.
A number of schools delay repairs and building new spaces because of financial constraints, but there are consequences to face. These include, but do not limit to:
Premature deterioration of buildings

Problems with the quality of indoor air

Higher maintenance/replacement costs

Lower efficiency of equipment

Possible exposure to harmful contaminants
The Modular Solution
Modular schools and classrooms cost considerably lesser to build than their brick-and-mortar counterparts, so schools don't have to stretch their budgets as much. Modular structures also work perfectly well when it comes to serving as interim solutions during renovation projects. 
Besides, modular construction is quicker than traditional construction, it does away with distractions and disruptions, it is environmentally friendly, and it offers great flexibility. For example, no matter whether you require one modular classroom or 20, you may expect to get what you need. In addition, air quality is not a concern when you get a modular building with a new HVAC system.
2.  Overcrowding
One significant drawback of expanding class sizes is that it has a negative impact on the educational experience as well as extracurricular activities. Even though a number of states have restrictions on class sizes, budgetary constraints across schools make them difficult to maintain.  Data released by the National School Boards Association (NSBA) shows that 60% of fourth-graders and 66% of eighth-graders were in public schools with overcrowded classrooms during the 2019 National Assessment of Educational Progress (NAEP) mathematics assessment.
The negative effects of overcrowding in schools include:
Skewed teacher/student ratios

Increased disturbances and distractions

Inadequate cafeteria space requiring some students to eat earlier or later than others

Inadequate access to resources, equipment, or technology

Decreased ability to pay attention in class

Higher rates of student and teacher absenteeism

Increased bullying

Higher dropout rates
Some of the factors that lead to overcrowding in schools include closure of schools in the vicinity, inadequate infrastructure, consolidation of school districts, surges in enrollment, changes in legislation, and lack of funding.
The Modular Solution
Adding modular classrooms or even a modular building gives schools the ability to decrease class sizes more quickly and in a more cost-effective manner than turning to traditional construction methods. The benefits that come with smaller class sizes include:
Every student stands to receive individual attention

Progressing through course material more efficiently ensures enhanced learning

They lead to better results in the form of improved educational outcomes

They make way for an increase in interactions

They give students a better opportunity to express their opinions, ideas, and perspectives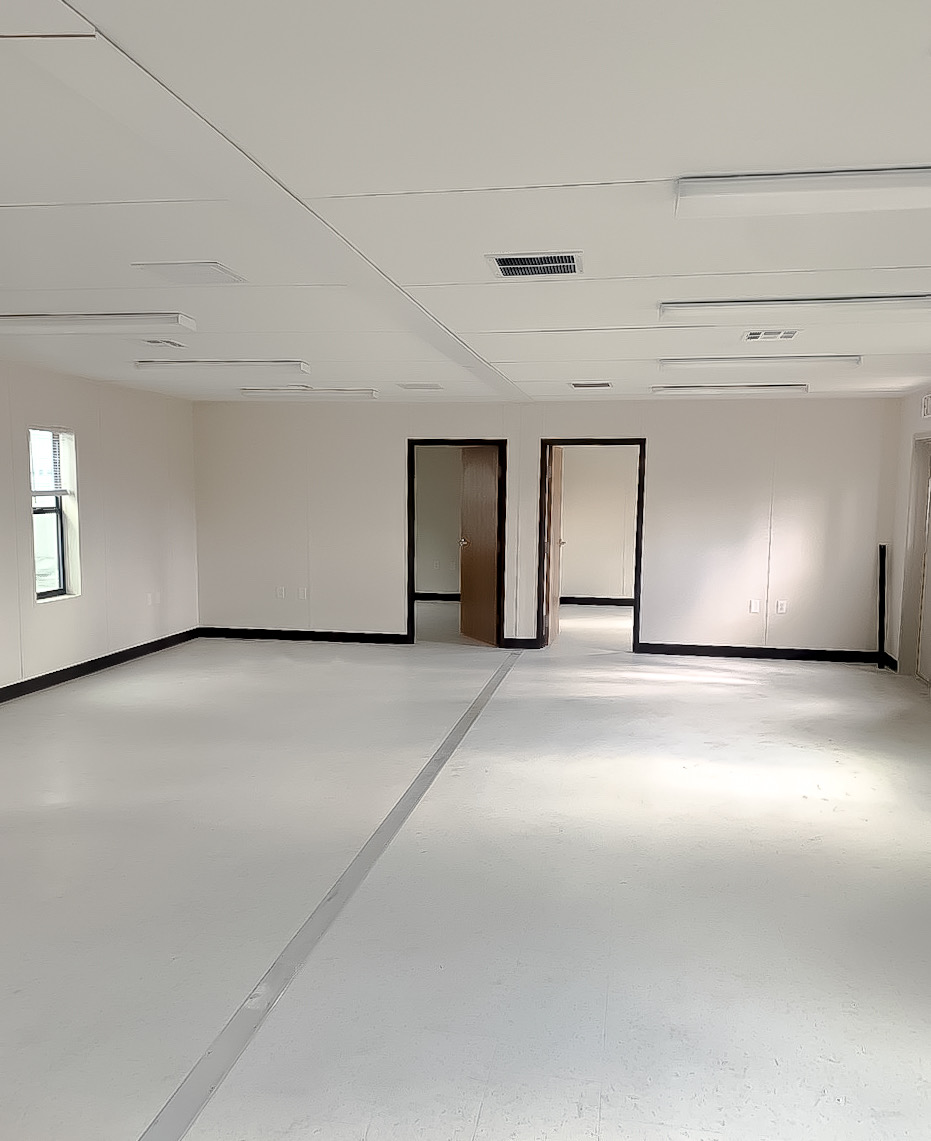 3.  Inadequate Space for School Services
For many, it's easy to overlook the fact that there is more to schools than teachers, students, and principals. However, schools also rely on vice principals, guidance counselors, academic advisers, food service workers, nurses, administration staff, and janitorial staff. In addition, schools extend beyond classrooms and administrative offices, and also need restrooms, locker rooms, break rooms, sheltered play areas, cafeterias, libraries, and laboratories.
The need for additional space may become particularly pronounced when a school increases the intake of students and needs to provide its existing services to a larger number. 
The Modular Solution
Modular offices can serve different purposes in a school. For example, it can become a principal's office, an administrative office, a first-aid room, or even a server room. By adding simple modular structures, you may expect to create just the type of space you need, be it a laboratory equipped with shelves and sinks or a climate-controlled computer room. Besides, these spaces can be as modern as required, and they can come equipped with the latest in technology.
4.  Compromised Interim Spaces
Oftentimes, there is a compromise on quality when schools use interim spaces to teach students. Consider this – students learn at an interim structure through the course of an entire school year. Such a space might be left wanting on various fronts such as poor ventilation, inadequate lighting, and not enough toilets. In such a scenario, it's fair to expect that the students in question will suffer owing to the environment in which they study. 
The Modular Solution
Modular buildings and classrooms that serve as interim solutions are typically configured keeping in mind ease of supervision, minimized distractions, as well as effective circulation and navigation. They provide a high-quality customized environment for teaching. Besides, you may turn to them to meet varied requirements, from general classrooms to social spaces and dining facilities. In addition, modular construction lets you choose from a single classroom, a single-storey cluster of modular units, or an entire multi-storey modular school.
5.  Lack of Technology
The use of technology in education encourages active learning while fostering collaboration between students and educators. It gives teachers the ability to provide tailor-made content designed to suit different styles of learning.  It gives students the means to access online resources at any time, from just about anywhere. 
It's also important to note that assistive technology comes to the aid of several students with disabilities, not just in accessing course material, but in communicating with their peers and teachers as well.
Unfortunately, high-poverty areas tend to have low property taxes, which results in schools receiving inadequate funding to meet their technology-based requirements. This puts even more burden on the already marginalized students because they can't enjoy the benefits that technology has to offer.
The Modular Solution
Since modular classrooms and buildings serve as effective alternatives to brick-and-mortar structures, schools may use the money they save to equip their new classrooms/buildings with the latest in technology. For instance, you can get modular schools that come replete with broadband connectivity, 5G wireless technology, interactive whiteboards and smart boards, digital projectors, laptop charging stations, and more.
By embracing technology, schools may look forward to:
Dealing with different learning styles more effectively

Creating more engaging and efficient lessons plans

Encouraging collaboration between students

Improving engagement levels

Promoting growth through active learning
6.  Demanding Accommodation Requirements
Some boarding schools and colleges that provide accommodation for their students have to deal with demanding requirements because of space constraints. In both cases, increasing student intake requires the addition of extra space. If an educational institution opts for brick-and-mortar construction, it needs to prepare for disruptions that may last for a considerable period of time.
The Modular Solution
One of the distinct benefits of modular classrooms, dormitories, and buildings is they take considerably lesser time to set up than traditionally constructed structures. In addition, a major portion of modular construction takes place offsite, so it comes with minimal disruptions. It is possible to create new dormitory space on the roofs of existing structures. You may also choose to extend existing buildings along the ground if you don't have space constraints.
What also helps is that it is possible to customize modular dorms in a myriad of ways. You get the option to choose between different floor plans, custom designs, inters/exteriors materials, amenities, and features.  The modular dorms at Texas A&M University serve as a great example of what one might expect by partnering with a good modular construction company to meet accommodation requirements. This is also the case with the Aberystwyth University in Wales, the UK.
7.  Supporting Mental Health 
Statistics collated by Research.com surrounding students' mental health are anything but promising. Here's what the numbers say.
While enrollment increased by 5% from 2009 to 2015, student visits to school counselors increased by 30%.

Around half of the country's middle school students and 75% of high school students described feeling stressed by schoolwork to varying degrees.

Three-quarters of high school students experienced stress, fear, sadness, anger, or boredom during school hours.

70% of teenagers said that depression or anxiety is a significant problem in their peers as well as the community at large.
Unfortunately, supporting the mental health of students in taxing environments can be challenging for educational institutions. Oftentimes, the very presence of mental health facilities/services is found wanting.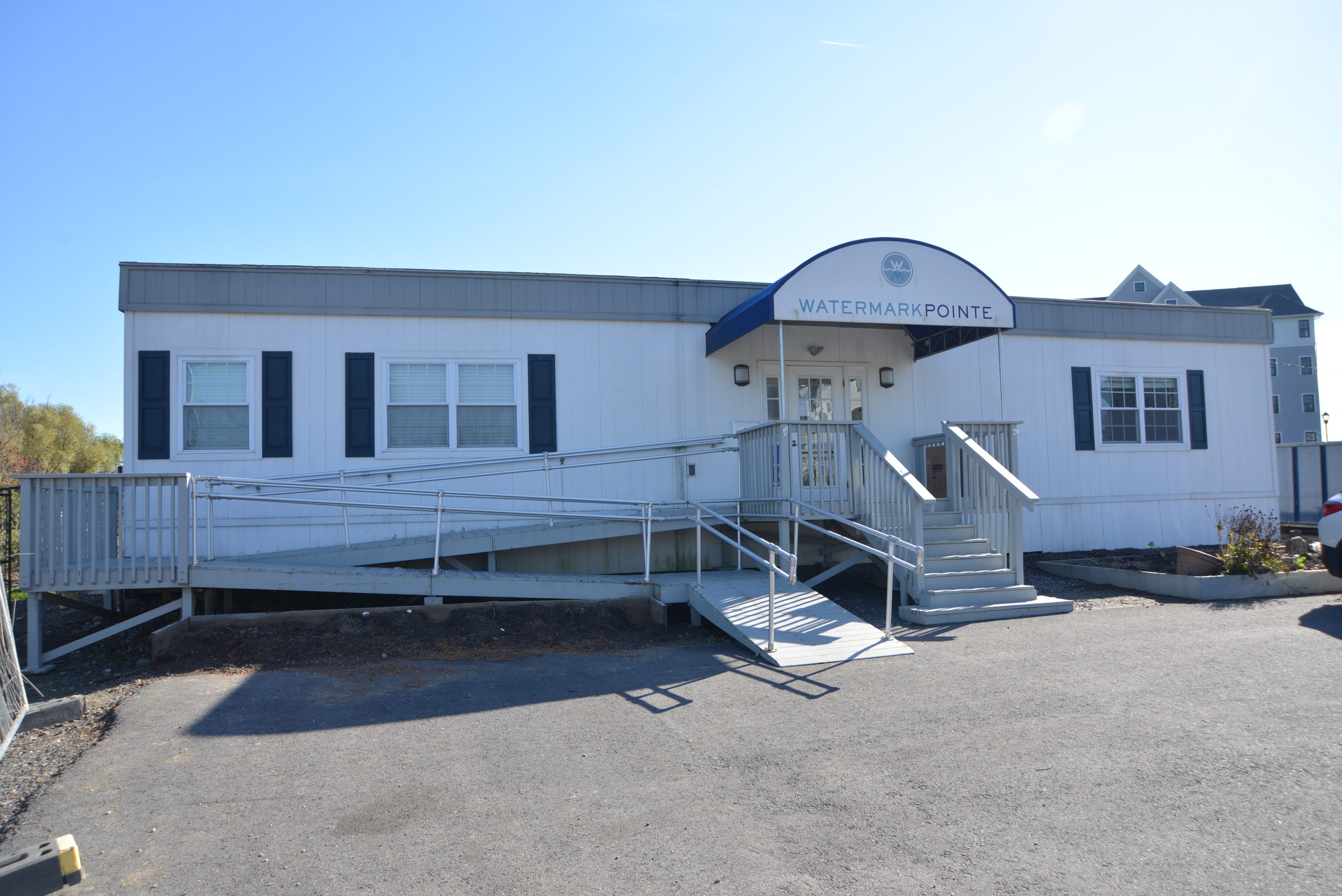 The Modular Solution
Adding mental health facilities and services in schools and colleges help students cope and work through their problems through mental health screenings, counseling, therapy, and guidance about substance abuse. This is because people are more inclined to access mental health services when they are in the vicinity. Improvements in behaviors, attendance, and grades tend to follow.
It is easy to transform modular offices and modular classes into low-cost healthcare facilities that come equipped with all the technologies and equipment required to address mental and overall health. It's also easy to compartmentalize a modular structure so it may serve multiple purposes at the same time. For example, you could get a single unit divided into an examination room, a clinician's office, and a waiting room.
Conclusion
It's plain to see that the education sector can benefit significantly by turning to modular construction. What helps is that modular classrooms and schools may serve short- and long-term requirements alike. If you're looking at alternatives that are even easier to set up and relocate, you may benefit by checking what trailer classrooms or portable classrooms have to offer. These, in essence, are container offices that you may customize based on your needs.
While modular classes and schools come with multiple benefits, it's important that you partner with a reliable modular construction company. The company you select should ideally have a proven track record, it should comply with building regulations, it should provide service guarantees, and it should be able to meet diverse design requirements.