12 Construction Industry Challenges + 5 Modular Construction Benefits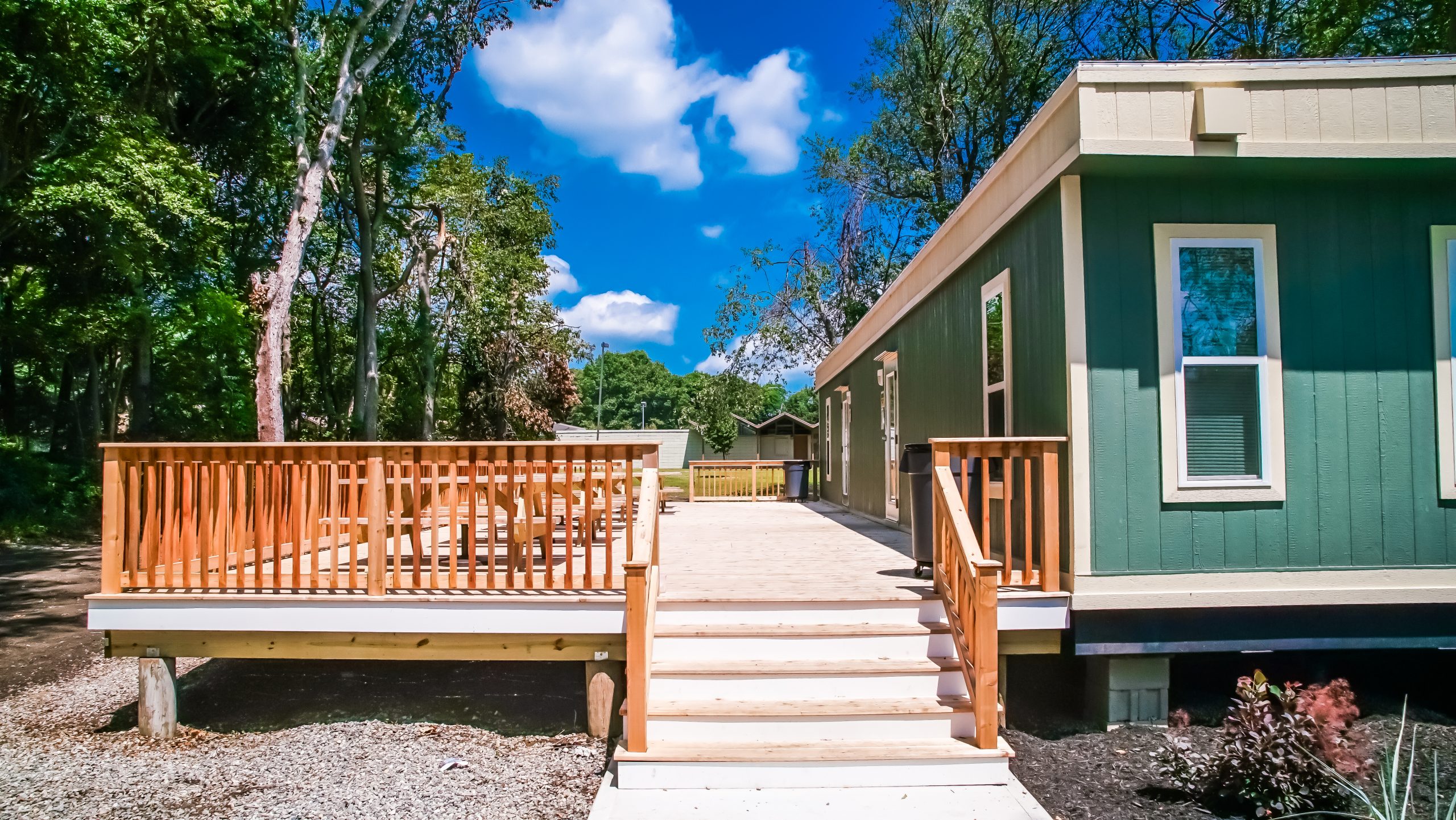 The construction industry is highly competitive and construction companies need to stay on top of their game to remain relevant. Besides, various problems tend to affect productivity, profit margins, and business sustainability. Construction industry challenges typically come in the form of cost overruns, workforce management, delays, and safety concerns. Dealing with them effectively requires that you identify them first.
1. Cost Overruns
One of the biggest challenges in the construction industry is cost overruns. This is when a project ends up going over the budget because of incorrect cost estimates or unforeseen expenses/circumstances.  According to a McKinsey article, 98% of megaprojects face cost overruns in excess of 30%. The consequences of cost overruns typically include lower profit margins, shortage of materials because of inadequate funds, delays, and loss of reputation.
The rising cost of construction materials may lead to cost overruns for large projects that take a long time to complete. According to Associated Builders and Contractors, Inc. (ABC), input prices in the construction industry increased by 38.8% from February 2020 to February 2023. Iron and steel prices increased by 60.3% during this period, and the price of copper wires and cables increased by 40%.
2. Delays
Delays are a common problem in the construction industry. The same McKinsey article highlights that 77% of large projects face delays of at least 40%. While there is no way to control some contributing factors like inclement weather or labor shortages, it is possible to deal with others such as poor planning, the use of incorrect data, workforce conflicts, and lapses in scheduling. Given the possibility of human errors, one way to alleviate risk is to turn to technology that simplifies project management.
3. Poor Risk Management
It's common for construction companies and project managers to have contingency plans to deal with long-term risk but they often fail to address short-term concerns. Unfortunately, these problems may have a snowball effect and have a considerable effect on the bottom line. It's important to remember that even seemingly small concerns such as scheduling conflicts and unreliable subcontractors might disrupt a project.
4. Slow to Adapt to New Technologies
While the construction industry has relied heavily on technology over the last few decades, it remains slow in adapting to the latest trends and technologies.  Sure, the industry keeps coming up with new innovations almost continually, but it's not possible for all construction companies to spend large amounts of money to invest in every new technology that comes their way. Besides, budget allocations for newer technologies and tools tend to remain small, and companies that refuse to make suitable investments face the risk of needing to shut shop.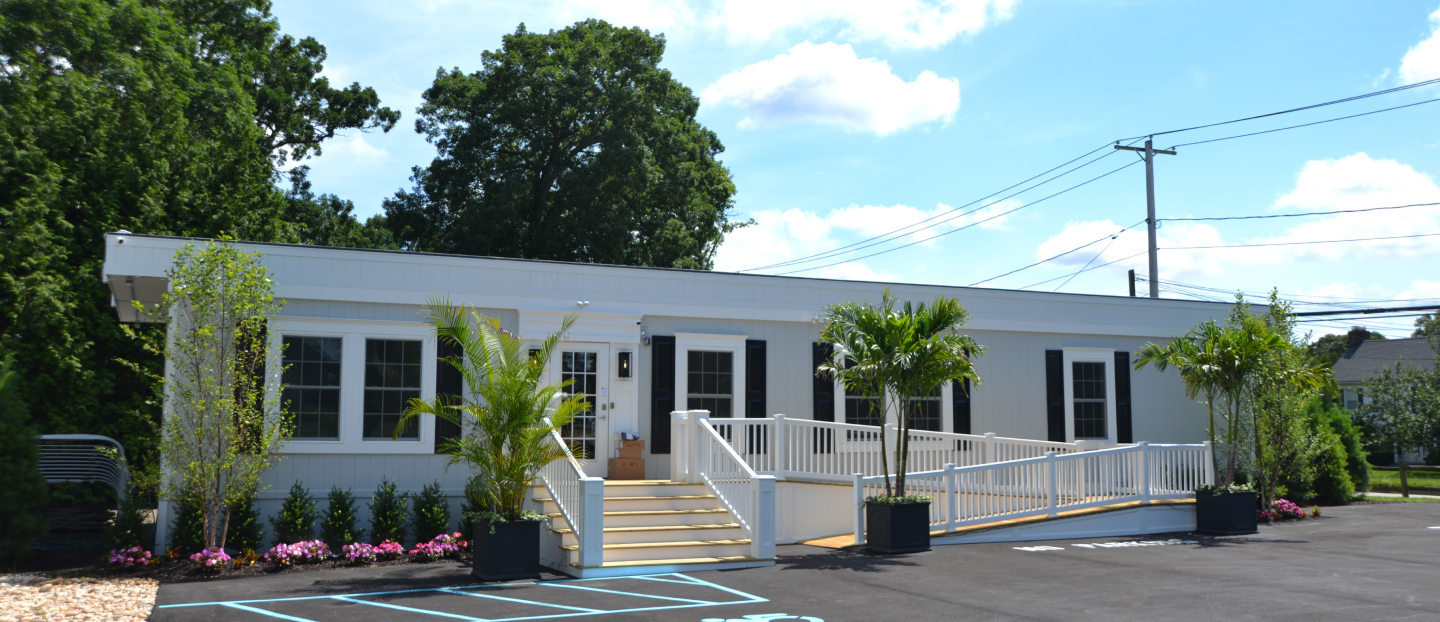 5. Communication Problems
One of the biggest problems in the construction industry is poor communication. It often leads to complications such as overlooking important tasks and having to deal with unrealistic expectations. In numerous instances, there are disconnects between on-site and office workers. However, a construction project typically requires collaboration between different professionals during the planning stage as well as multiple contractors to carry out the tasks at hand. This makes effective exchange of information crucial for success.
Of all the challenges facing the construction industry, this one is relatively easy to address. Project managers should start by formulating clear communication guidelines. They should follow up by keeping all stakeholders in the loop at every stage of the project by summarizing the progress and highlighting any possible problems/obstacles. In addition, documentation of communication might help when dealing with conflicts.
6. Shortage of Labor
Data collated by Zippia indicates that the U.S. construction industry's spending stood at $1.82 trillion as of January 2023. It also shows that this industry employed 7.8 million people as of January 2023, accounting for 2.9% of the country's workforce. However, one of the key construction industry challenges is the persistent shortage of labor.
While the need for skilled and qualified labor in the construction industry is not new, different reasons keep adding to the problem. For example, the industry witnessed a significant number of layoffs and construction workers never returning during and after the Great Recession that took place from late 2007 to 2009. The COVID-19 pandemic played a role in worsening the labor shortage.
Another problem that the country's construction industry is facing comes in the form of older employees retiring, which is now leaving a significant skill gap that's not easy to fill. An ABC news release indicates that one in five construction workers are over 55 years old and the average age of retirement in this industry stands at 61 years. In addition, there has been an 8% decline in the number of construction workers aged between 25 and 54 years.
7. Materials and Supply Chain Problems
Supply chains the world over suffered greatly during and after the COVID-19 pandemic. Several construction industry-related businesses had to shut shop, and timelines for sourcing materials and shipping them have increased. While many businesses many reopened, materials that typically took weeks to source in the past can now take months.
The supply remains on the lower side and demand on the higher. Prices of materials have increased considerably, further compounding the problem of sourcing while maintaining desirable profit margins. It comes as no surprise that this makes it to the list of the biggest challenges in the construction industry which is typically plagued with slim margins.
8. Regulations
Regulations that govern the construction industry continue to evolve and changes in governments often leave construction companies uncertain about the future. Staying on top of all applicable changes is vital because they may have a direct impact on your business. Besides, not adhering to the required obligations may come with steep fines and even jail time.
Large multinational construction companies face the added burden of having to adhere to the regulations of different countries. Simply missing out on a notification might result in you needing to go back to the drawing board and waste considerable time and money in the process.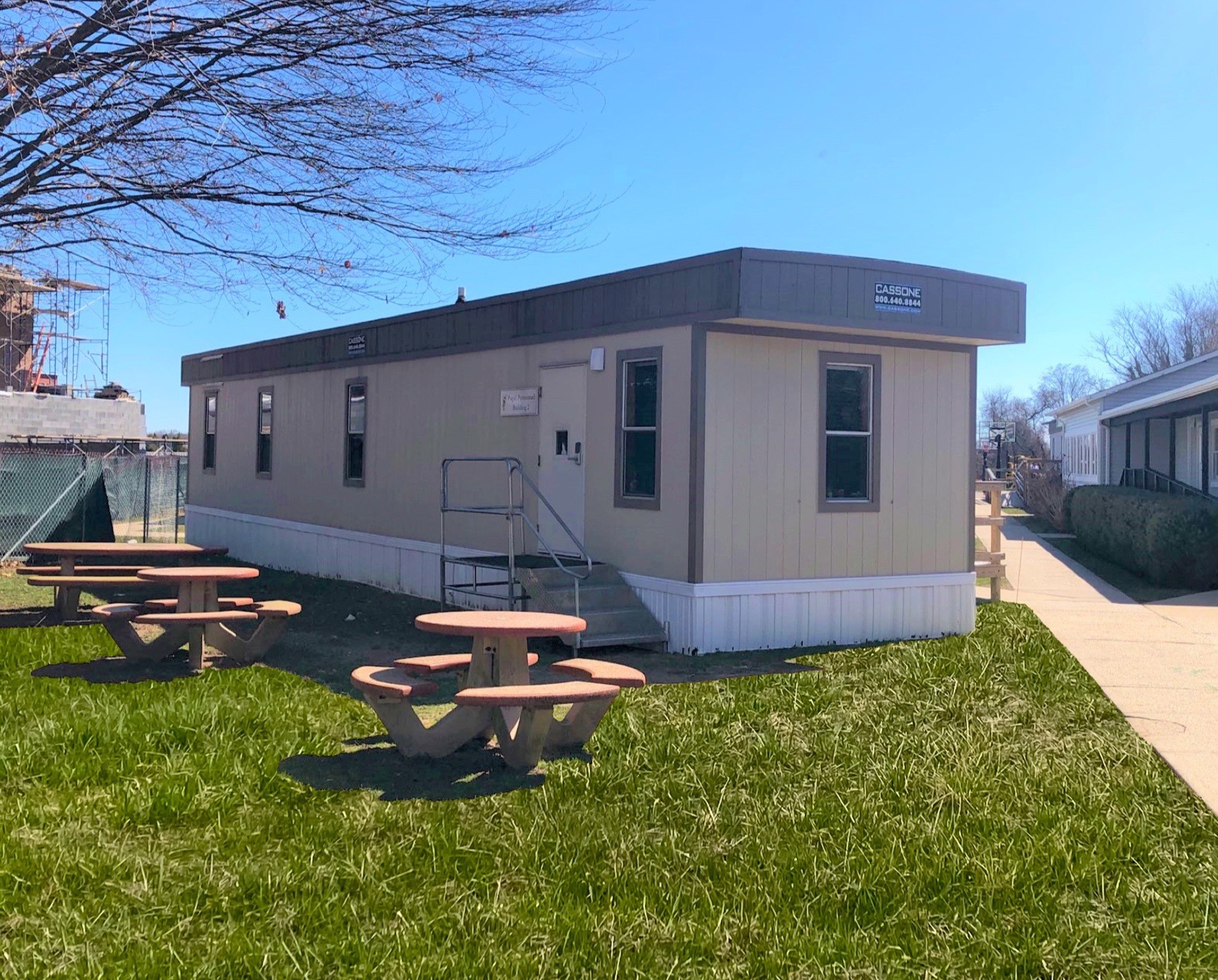 9. Safety
Data released by the U.S. Bureau of Labor Statistics for 2021 indicates that the construction industry accounted for close to one in five workplace deaths across the country. As an industry that has a high risk of injury, it's plain to see why safety remains among the top construction industry challenges.
While injuries and the loss of life can be traumatic for employees and their families, construction companies face the risk of having to deal with expensive lawsuits and exorbitant workers' compensation insurance costs. Businesses may also have to deal with interim staffing issues when they're a few workers short.
10. Fragmentation
A large number of companies that employ few people are part of the American construction industry, and this tends to inhibit improvement in performance. While this gives construction companies the flexibility to deal with highly variable workloads, they typically focus more on staying afloat than on investing in the future. Besides, relying heavily on subcontracting does not bode well with continuity of teams, which is an important aspect of long-term success.
11. Construction Waste
Construction projects produce significant volumes of waste, which typically has a direct effect on productivity. As per a research article published in ScienceDirect, construction waste accounts for 30% of a project's cost overrun of materials. A conference paper found on ResearchGate indicates that the amount of construction material that goes to waste through the course of a project amounts to 9% of the purchased materials, by weight.
The U.S. Environmental Protection Agency (EPA) indicates that the country produced 600 million tons of Construction and Demolition (C&D) debris in 2018. This typically comes in the form of concrete, wood, asphalt, gypsum, metal, bricks, glass, and plastics. On its part, the agency encourages reduction of waste disposal through source reduction, reusing and recycling materials, salvaging, and buying recycled/used materials. 
While traditional construction methods focus on objectives related to cost, quality, and performance,  sustainable construction also pays due attention to environmental degradation, resource depletion, and the need to create a healthy environment. Unfortunately, large sections of the industry are slow to catch up to the benefits sustainable construction has to offer.
12. Vandalism and Theft
Vandalism is not new and construction sites are particularly prone to instances of defacement and destruction at the hand of vandals. Unfortunately, a single night of misadventure may cause a construction company significant losses. Theft of expensive equipment and materials from construction sites may also lead to notable losses. While modern-day security systems might help address these problems to a large degree, not all construction companies make the required investment.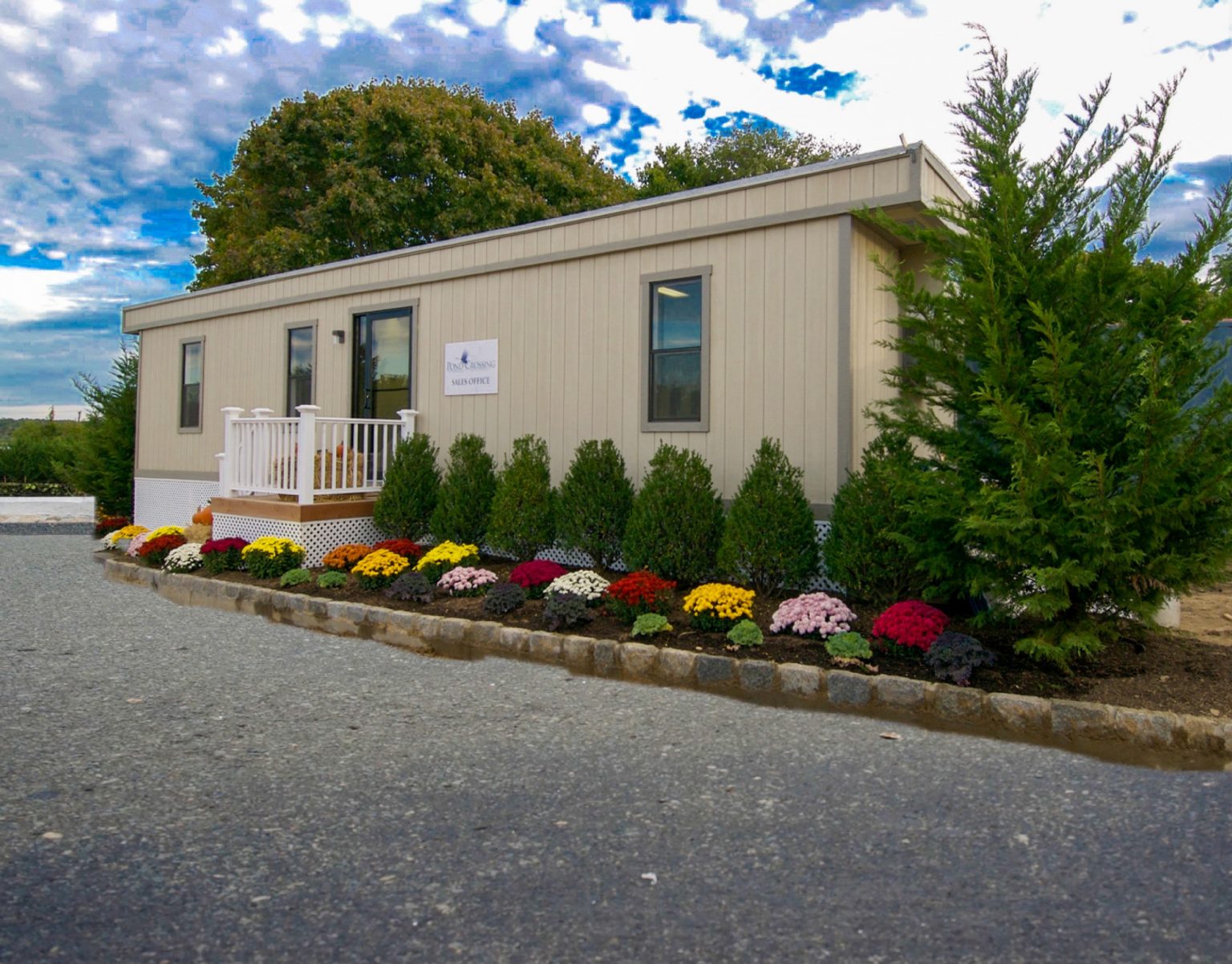 5 Benefits of Modular Construction
Modular construction brings with it the potential to address just about every construction industry challenge in an effective manner, be it cost overruns, delays, risk management, safety, or wastage of materials.
1. The Cost Factor
A McKinsey report suggests that modular construction may help lower construction costs by up to 20%. However, in instances where material and logistical costs offset labor cost savings, an increase of up to 10% in overall costs might be on the cards.
One of the key benefits of modular construction relates to labor costs. Consider this – the cost involved in hiring skilled labor is typically high, especially in cities that experience labor shortages. Modular construction companies may choose to locate their factories in places that offer competitive labor and improved logistical connections. Employees in modular construction companies benefit from the stability that comes with their jobs, and a fixed location helps with workforce retention and overriding problems related to labor shortages.
2. Speed
Delays are fairly common with traditional construction projects, but this is not the case with modular construction.  This is mainly because a major portion of the actual construction takes place in factories under highly-controlled settings, and any required on-site work typically takes place at the same time.
Since most of the work happens in factories, there's little scope for weather-related delays. In addition, safer and more comfortable work environments bode well for productivity. As per the previously cited McKinsey report, modular building technology can speed up timelines of construction projects by 20% to 50%.
3. Wastage of Materials
Modular construction companies follow an environmentally friendly approach by focusing on reducing, reusing, and recycling. It is possible to build large modular buildings by using recycled wood, steel, and glass. Material left over from one project finds its way to another. Besides, it's fairly easy to deconstruct a modular building, as is reusing most of its parts.
4. Storage of Materials
Whether you wish to get a modular office, a modular classroom, or a modular house, there's no need to worry about construction materials littering your space. Setting up modular structures requires minimal onsite work, so there's no need to make room for storage of materials. This leaves you clutter free and does not hamper your work in any manner. In addition, since there's no storage of materials on site, theft is out of the question.
5. Flexibility
Modular structures come in different shapes and sizes, and it is possible to customize them based on your specific requirements. For example, the healthcare industry may turn to modular construction to meet stringent sanitization requirements through the use of suitably sealed units or hyperbaric oxygen chambers. Getting a modular building with a heating, ventilation, and air conditioning (HVAC) system is fairly easy, and you may also choose to get a customized floor plan or customized seating.
Flexibility also comes in the form of you getting to choose from temporary and permanent structures as well as buying and renting. Both these factors give you easy means to scale up or down based on your changing needs. In addition, you may choose to repurpose a modular structure to serve varied requirements.
Conclusion
It appears that modular construction has the potential to address common construction industry challenges, be it cost overruns, delays, or labor shortages. Besides, since modular construction technology has evolved significantly over time, it's possible to get a modular structure to suit practically any purpose. What also helps is that a number of reputable modular construction companies offer customized solutions to meet diverse needs.