How to Select a Modular Construction Company?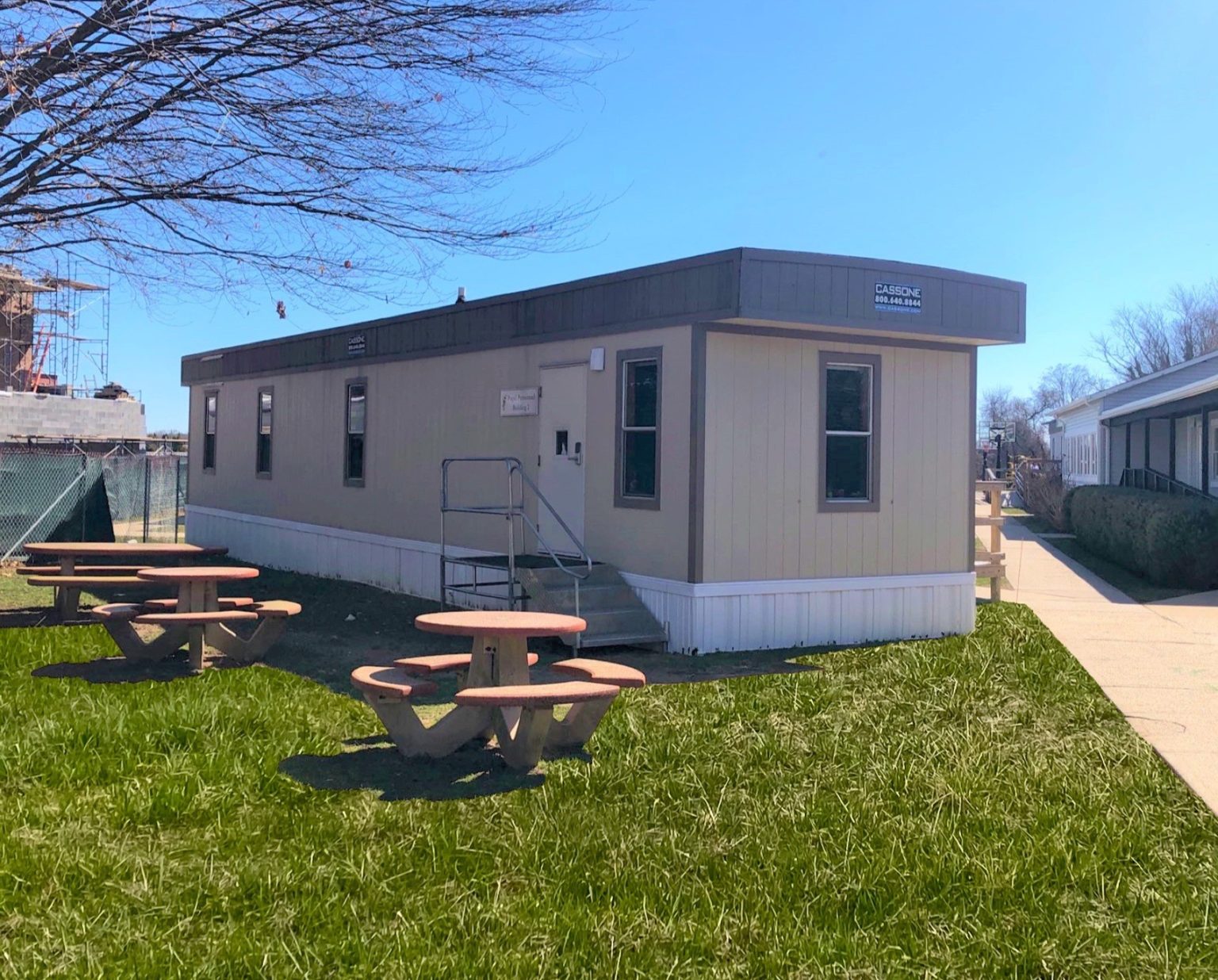 The modular construction market has grown significantly over the last decade. This is because modular buildings can serve a variety of purposes, from residential to commercial to industrial. Given the growing demand, a number of new modular construction companies have entered the market. However, not all are equally good. As a result, you need to pay attention to different aspects before making a selection.
Experience Matters
Experience plays a key role in just about every field, and the world of modular construction is no different. Even if you look at new companies that deliver good results, you'll notice they have several experienced players on their teams. For starters, when you partner with an experienced company, you'll benefit from its industry knowledge.
A modular construction company that has adequate experience will ensure that your money is being put to good use in as effective a manner as possible. It has the required expertise to address all the intricacies involved in assembling modular units on-site while causing minimal disruptions. Inexperience, on the other hand, may lead to delays and cost escalations.
It is not uncommon for modular construction to draw from traditional construction principles, so some experience in the latter also comes in handy. Consider this – you need a modular extension to go with an already existing brick-and-mortar structure. In this case, the project would benefit from people who have experience in both realms.
Given that modular structures can serve different needs, you may want to look for a company that has experience in your field. For example, if you need a modular classroom or school, partnering with a company that has worked with the education sector in the past might work well for you. Modular companies also specialize in creating:
Offices

Restrooms

Cafeterias

Retail spaces

Hotels

Testing labs

Hospitals

Disaster relief centers

Places of worship

Houses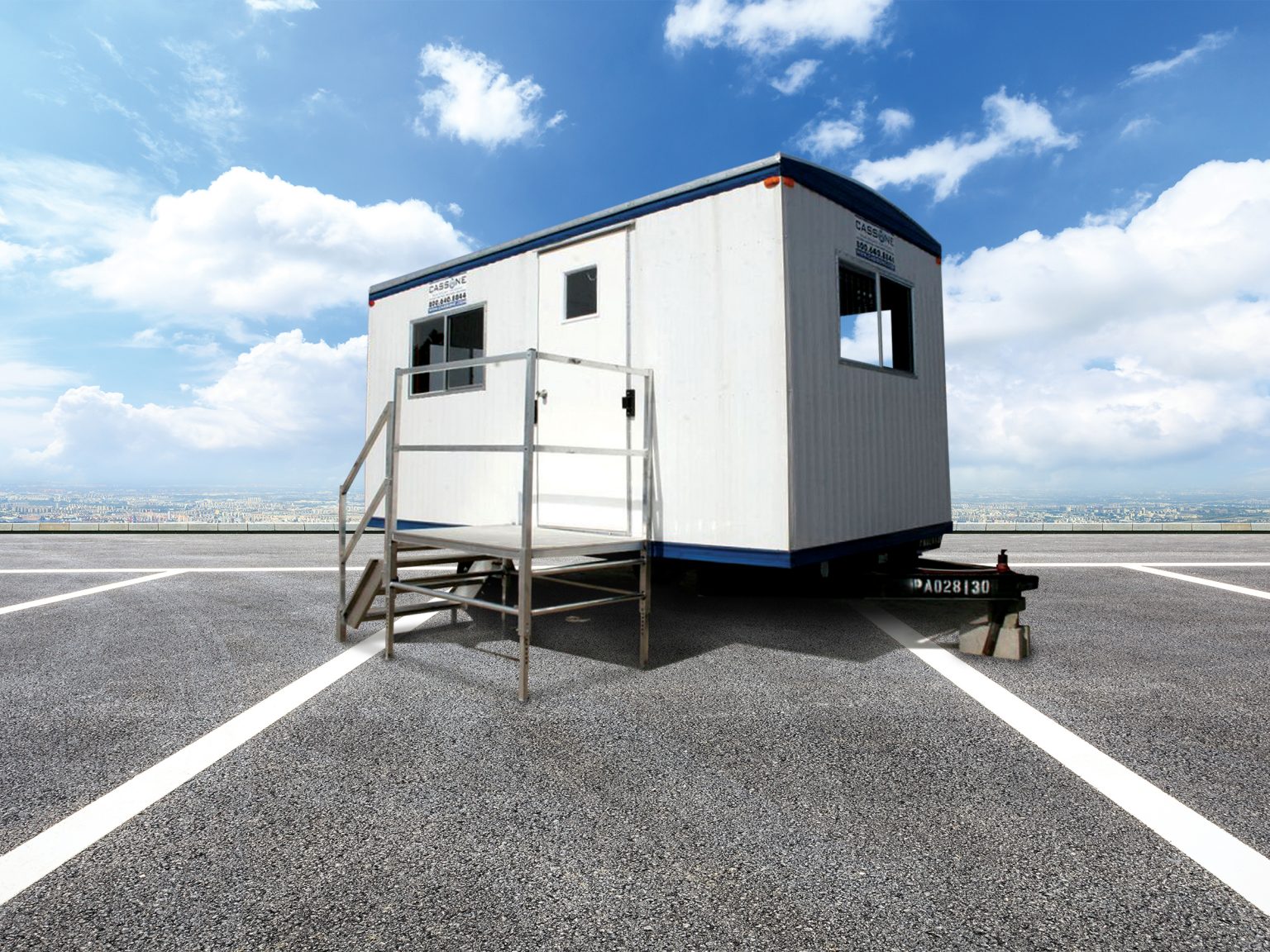 Review Past Projects
While you need to look at the type of work that a modular construction company has carried out in the past, you also need to look at the number of completed projects as this gives you an indication of the experience the company brings to the table. Take a close look at pictures of previous projects, and if possible, take time to inspect one or more in person.
Reviewing past projects offers insight into the innovative solutions a company has to offer. You get to learn about its construction techniques, design capabilities, and overall management style. This step also helps you determine if a company adheres to building codes, safety standards, and other regulations.
Once you narrow down on a modular construction company or more, you may benefit by asking these questions.
What types of challenges have you encountered in the past?

How did you overcome them?

How well have your customers rated your business?

Do your customers refer your services to others?
Use of Modern Technology
Modular construction has come a long way since its inception, which is mainly because of advances in technology. When you're looking for a modular construction company, you should ideally select one that keeps up with changing times. For example, the top players in this industry now rely on computer-aided design (CAD) software. This enables them to create detailed 3D models of modular buildings, which they then use to simulate the construction process and identify potential problems even before the actual construction gets underway.
Building information modeling (BIM) is also making its presence felt in the modular construction industry. This process uses a digital model of a building to capture and manage all related information, from design to construction to operation and maintenance. The information helps streamline communication between the different stakeholders. It also comes in handy when tracking the progress of a project and identifying potential problems early on.
Bear in mind that the best modular construction companies are the ones that use the latest technologies and tools to create visually appealing and structurally sound buildings. While the design stage is crucial, the company you select should also have the required materials, machinery, and equipment to bring your project to fruition.
Predictability in Scheduling
One of the key advantages of modular construction is predictability in scheduling. Since the construction process takes place in a factory, it offers greater control than a traditional construction site. The benefits include a reduced risk of weather-related delays, labor shortages, and other unforeseen circumstances. However, not all modular construction companies follow streamlined processes, and some may end up taking considerably more time to complete a project than initially planned.
How attentive a company is to timeliness might become apparent from the time you get in touch with it, through its follow-ups and overall responsiveness to your queries/concerns. Going forward, it should be able to carry out onsite inspections, provide designs, make revisions, procure materials, begin construction, and complete the installation as per schedule.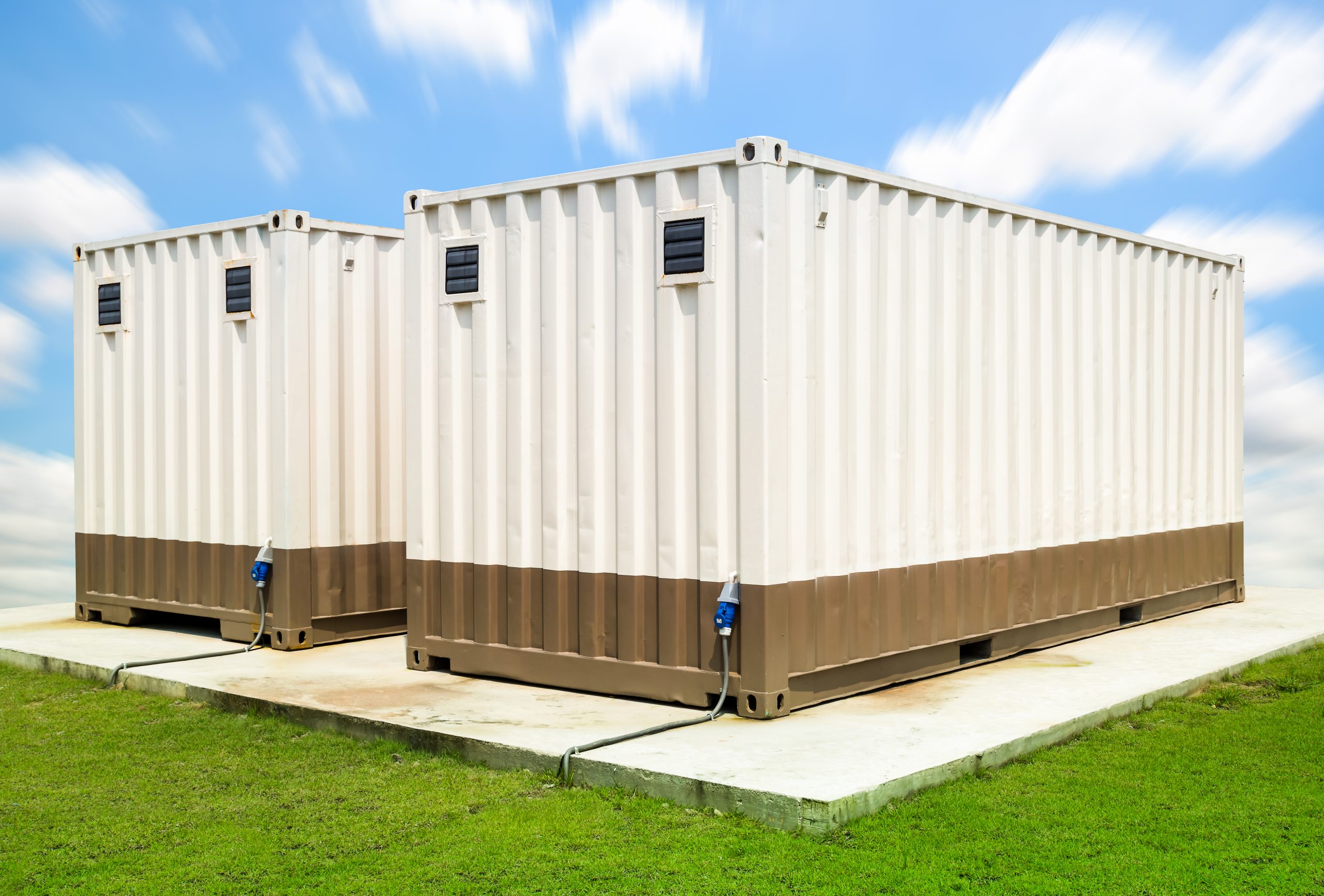 Predictability in Costs
One risk you might face if you go the modular construction way is that if you need to make any changes after the actual construction gets underway, the cost may escalate quickly. However, companies that use modern technologies like BIM, 3D modeling, and augmented reality minimize the possibility of requiring changes at a later stage, thereby keeping costs in check. The top modular construction companies carry out most of the work in-house, which also aids in cost predictability.
Transparency in Pricing
Unfortunately, not all companies that provide modular construction services are completely transparent about their pricing, which is why you need to pay due attention to this aspect. Good companies are upfront about their pricing and provide clear breakdowns of all the costs associated with your project. This eliminates the risk of getting nasty cost-related surprises down the road.
When you partner with a company that is transparent in its pricing, you get the ability to make accurate budgeting decisions. Besides, it also fosters a sense of accountability.
Possible red flags when it comes to this aspect include:
A deal that seems too good to be true

A company that is hesitant or unwilling to provide a detailed breakdown of costs

A significant difference between the amount in the initial quote and the actual contract

Changes in pricing after you sign a contract

Early termination fees
Customization
With the design and manufacturing process undergoing significant changes, the days of standardization in modular construction are on their way out. Now, the leading players build highly creative and innovative structures to meet the specific needs and preferences of their customers. However, not all companies provide the same levels of customization, so you need to select one based on your requirements.
Customization may come in the layout of modules as well as their sizes and shapes. Most companies let you choose from different interior and exterior finishes. The addition of electrical, plumbing, and HVAC systems is possible. This is also the case with getting different types of furniture, fittings, and appliances.
Some modular construction companies give their clients the option of getting high-performance green modular buildings. These tend to come with green roofing, energy-efficient lighting, eco-friendly insulation, and water-saving fixtures.
If your requirements are specific to your field, you may get fewer options from which to choose. For example, not all modular construction companies have the capability to address healthcare industry requirements that might come in the form of MRI/X-ray equipment, hyperbaric oxygen chambers, and smart medical beds.
Financial Stability
Financial stability plays an important role when selecting a modular construction company because it can provide you with peace of mind throughout the process. For starters, a financially sound company can weather economic uncertainties that might arise during the course of your project. It is also more likely to invest in new technologies when compared to its counterparts who fare poorly on this front.
Financial stability typically brings with it an assurance of workmanship and quality. There's a good chance that such a company stands a better chance of completing projects on time and within budget. A company with solid financial standing is also more likely to provide comprehensive warranties and reliable after-sales support.
Financing
Not everyone who needs a modular building has the same budget, and financing needs tend to vary from one case to the next. As a result, you need to look for a company that provides financing options to meet your requirements. This applies whether you need a large building for permanent use or a smaller structure for a shorter span of time.
Some modular construction companies offer lease-to-own options for customers who may not be ready for a traditional loan or mortgage. This way, you may lease a modular structure with an option to buy it at the end of the term. This alternative might work well for businesses that want to test the suitability of modular spaces before committing to outright purchases.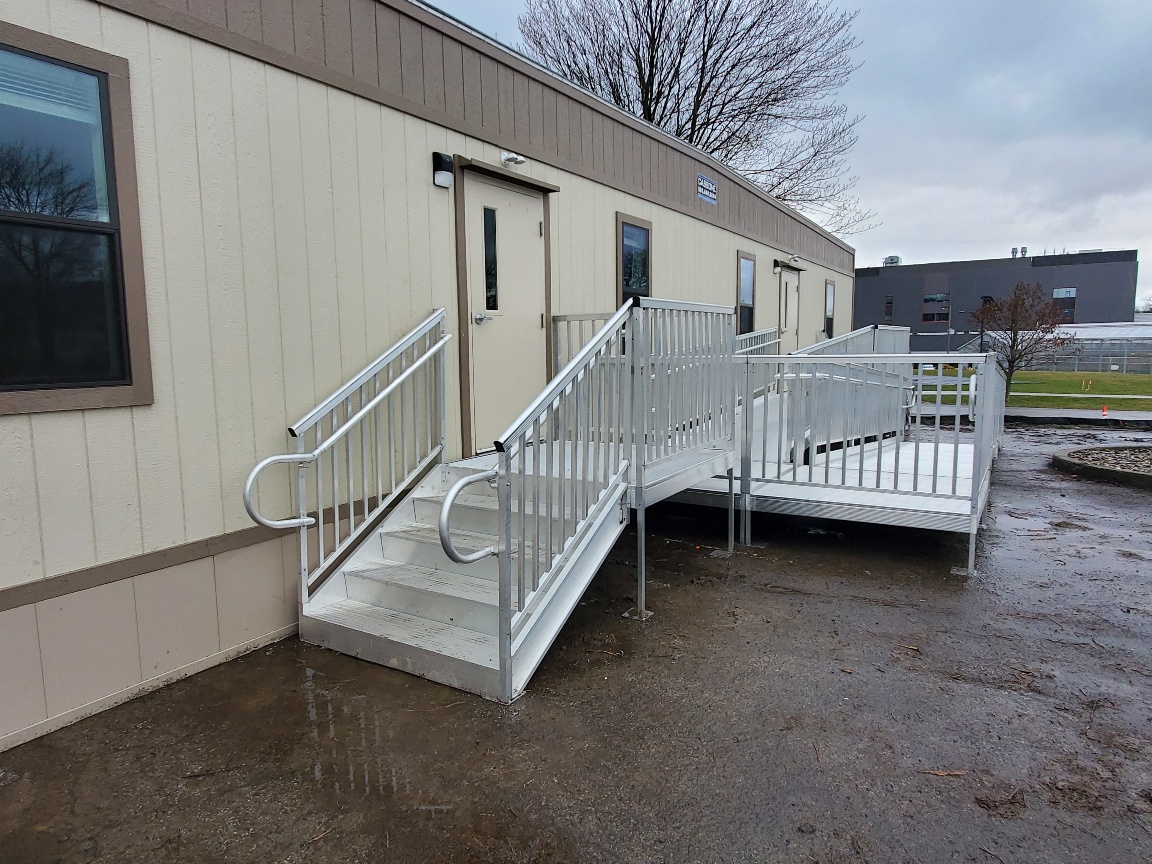 Commitment to Sustainability
As highlighted in a conference paper found on Research Gate, modular construction has the potential to significantly reduce material consumption when compared to traditional concrete-based construction, paving the way for increased sustainability. Besides, there are other ways to incorporate sustainability into the process. However, not all modular construction companies are equally passionate about the environment.
Companies that commit to sustainability focus on incorporating eco-friendly practices as and when possible. They can do this by sourcing environmentally friendly materials, minimizing waste, and reducing carbon emissions. In addition, these companies also rely on the concept of recycling, reusing, and reducing.
Customer Service
Most requirements for modular structures are unique and need some level of customization. The company you select should take time to listen to your specific needs before providing solutions, and it should also be able to tailor its services accordingly. If you have any questions or concerns, it should address them in a quick and efficient manner. You should also be able to contact a customer service representative with ease during business hours.
Should You Rent or Buy?
Choosing between renting and buying a modular structure requires determining how long you need the new space for and its intended purpose. Renting might be a good option if you have a short-term requirement or are unsure about the time period for which you need the new space. This can be to meet peak seasonal activity, renovate your existing space, or set up a temporary unit.
When compared to buying, renting gives you greater control over your investments and expenses based on your changing storage or production requirements.  Besides, you may choose to terminate a contract or extend it based on your changing needs.
You may consider buying a modular structure if you need to set up a new packaging or production line, for internalization of storage, for setting up a controlled storage area, or for reorganizing your factory's flow chain. This is also the case if you need a new shipping/preparation area or a new reception. From the long-term perspective, buying is more cost-effective than renting. However, you still need to account for maintenance costs as well as insurance and taxes.
To determine whether you should buy or rent a modular structure, ask yourself these questions.
Does your need extend to a few months or more than two years?

Will you need the space from time to time?

Is the growth in your business sustainable?

Do peak seasons drive your need for extra space?

Will the new space replace an existing one?
Conclusion
The type of modular structure you need notwithstanding, it's important that you select the right company. Bear in mind that experience matters, and even if you choose to go with a relatively new company, it should have experienced professionals on its team. Looking at past projects gives you insight into how well a company might implement your ideas. In addition, the modular construction company you select should make use of modern technology, should offer predictability in scheduling and costs, should be able to meet your customization requirements, and should provide good customer service.