All You Need to Know About Inplant Offices and Buildings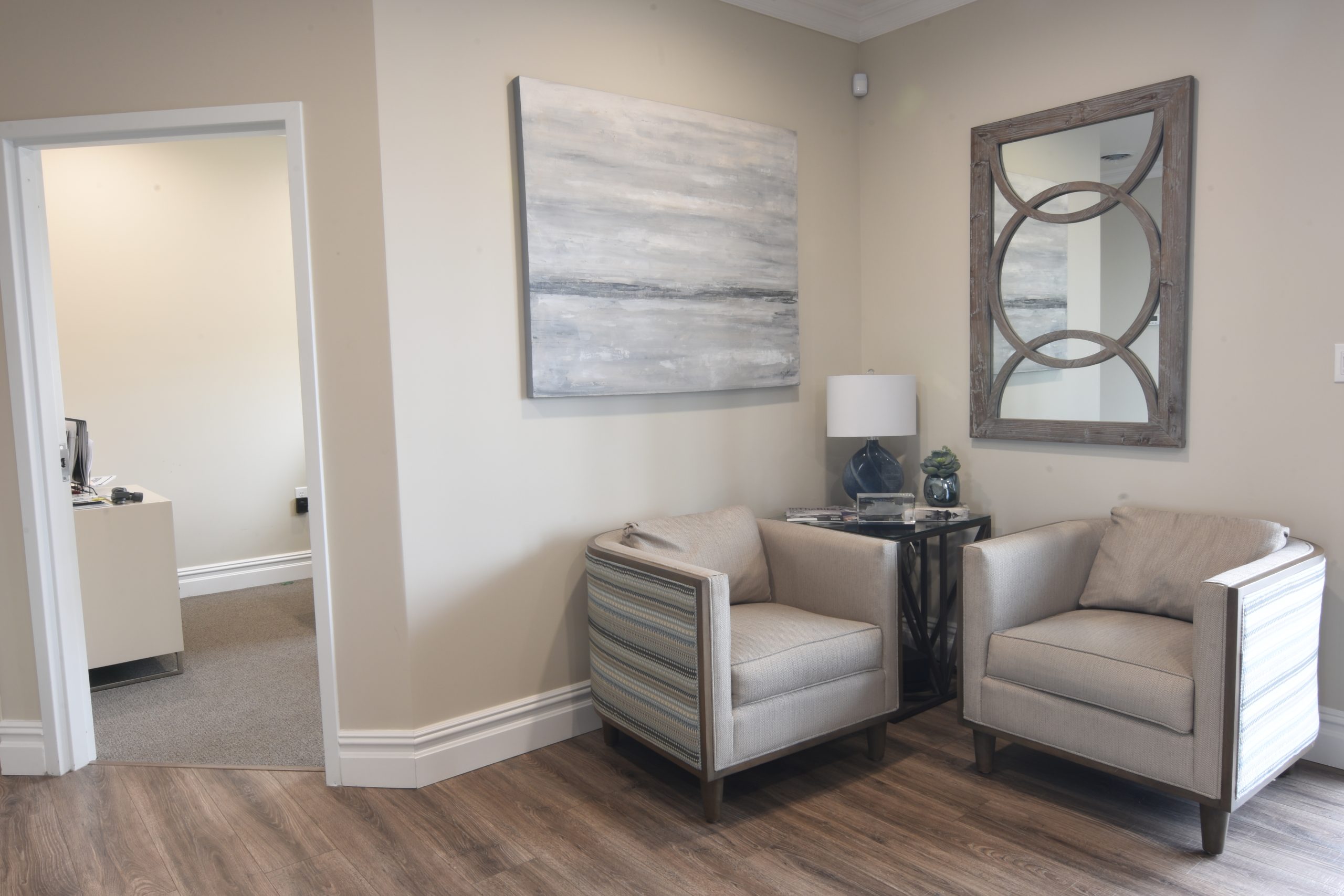 Creating new segregated spaces in existing buildings, factories, warehouses, distribution centers, and data centers can seem challenging. However, this is often a need when it comes to growing businesses. While going the brick-and-mortar way may lead to long-drawn disruptions, this is not the case with inplant offices. Once in place, businesses may use these spaces to serve as administrative rooms, break rooms, storage rooms, and more. Their demand is on the rise because they make way for quick, cost-efficient, and durable solutions.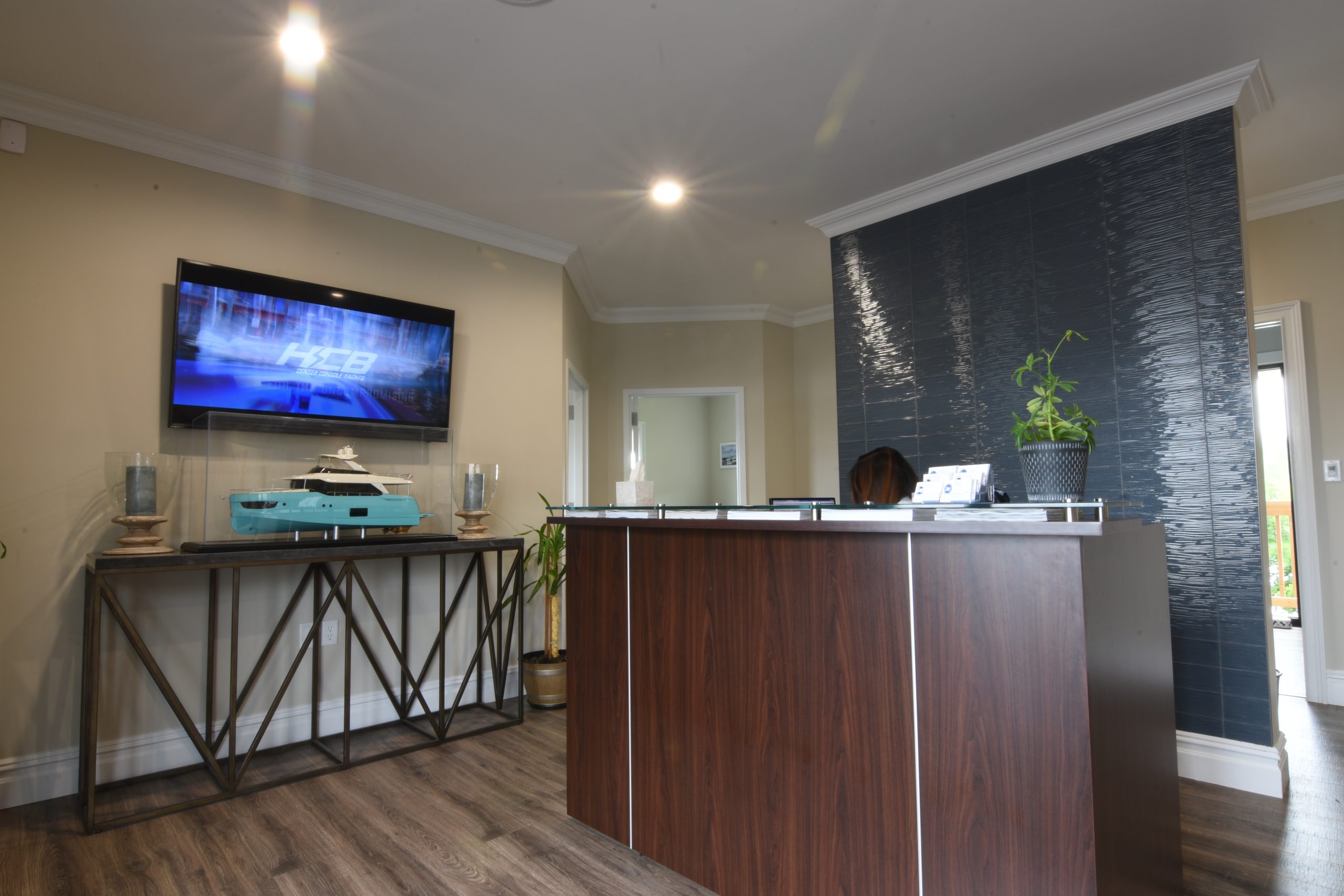 What Are Inplant Offices?
An inplant office is a modular office that is constricted offsite in highly controlled factory settings and assembled or set up onsite. A typical modular inplant office works well in providing enclosed spaces within office buildings, manufacturing plants, warehouses, and other types of large industrial and commercial facilities. It is also possible to build inplant office buildings that comprise multiple rooms to serve different purposes. Modular construction helps businesses put their plans into action faster. It also allows for easy relocation and reconfiguration.
Modular inplant offices work well for businesses from across verticals. Varied customization alternatives give manufacturers the ability to meet diverse requirements.  For example, the modular construction industry saw a significant demand to create testing stations, labs, supply rooms, and even hospitals during the COVID-19 pandemic. While many of these structures still remain in place, others serve completely different purposes now. The fact that it is fairly easy to disassemble and relocate an implant office offers great flexibility when it comes to meeting changing demands.
Modular Construction in Numbers
According to a McKinsey report, modular construction holds the potential to reduce construction time by 20% to 50%. It suggests that modular construction can help bring down construction costs by 20%, with further long-term gains in the form of reduced maintenance, running, and energy costs. It also points out that modular construction's market value in the U.S. and Europe would cross the $130 billion mark by 2023.
Data released by Fortune Business Insights highlights the global modular construction market share by market type. The commercial sector leads the pack, followed by healthcare, education/institutional, and hospitality, respectively. This goes to show that it's possible for inplant modular offices to serve diverse needs.
Common Applications
Modular construction has evolved significantly over time and it's now possible to use an inplant modular office in different ways. Some common applications include:
Administrative offices

Engineering offices

Supervisor offices

Security offices

Meeting/conference rooms

Inspection rooms

Climate-controlled storage rooms

Break rooms

Cafeterias

Weighing stations

Quality control rooms

First aid centers
The Making of Inplant Offices
Modular construction companies manufacture inplant office systems in factories, under highly controlled settings. The use of materials such as vinyl-covered gypsum panels with polystyrene cores, painted steel, and anodized extruded aluminum is common in manufacturing inplant offices. While vinyl-covered gypsum makes way for good insulation and dampening of sound, you may get panels made using different composite materials depending on your specific needs. 
Most inplant offices make use of galvanized top roofs along with suspended acoustical ceilings.  Doors, windows, framing, and hardware are part of the parcel. You may also opt for electric fitments such as breaker panels, junction boxes, duplex outlets, and LED lighting.
How Many Walls Do You Need?
Depending on where you wish to place an inplant office, you get to choose from two-wall, three-wall, and four-wall variants. All work equally well in industrial and commercial facilities alike.
Two-wall.

It's possible to install a two-wall inplant office in practically any corner, where it makes use of a structure's two existing walls. These offices come unassembled. Setting them up at desired locations takes little time. They are more cost-effective than comparable three- and four-wall alternatives.

Three-wall.

A three-wall inplant office sits against a facility's existing wall. Assembly of these units takes place on-site, although it's not a time-consuming process. A three-wall office would cost lesser than a comparable four-wall office.

Four-wall.

When it comes to four-wall inplant offices, you get to choose from assembled and unassembled variants. Assembled units ensure that there's minimal disruption during setup. It's possible to lift and position these units using cranes and forklifts.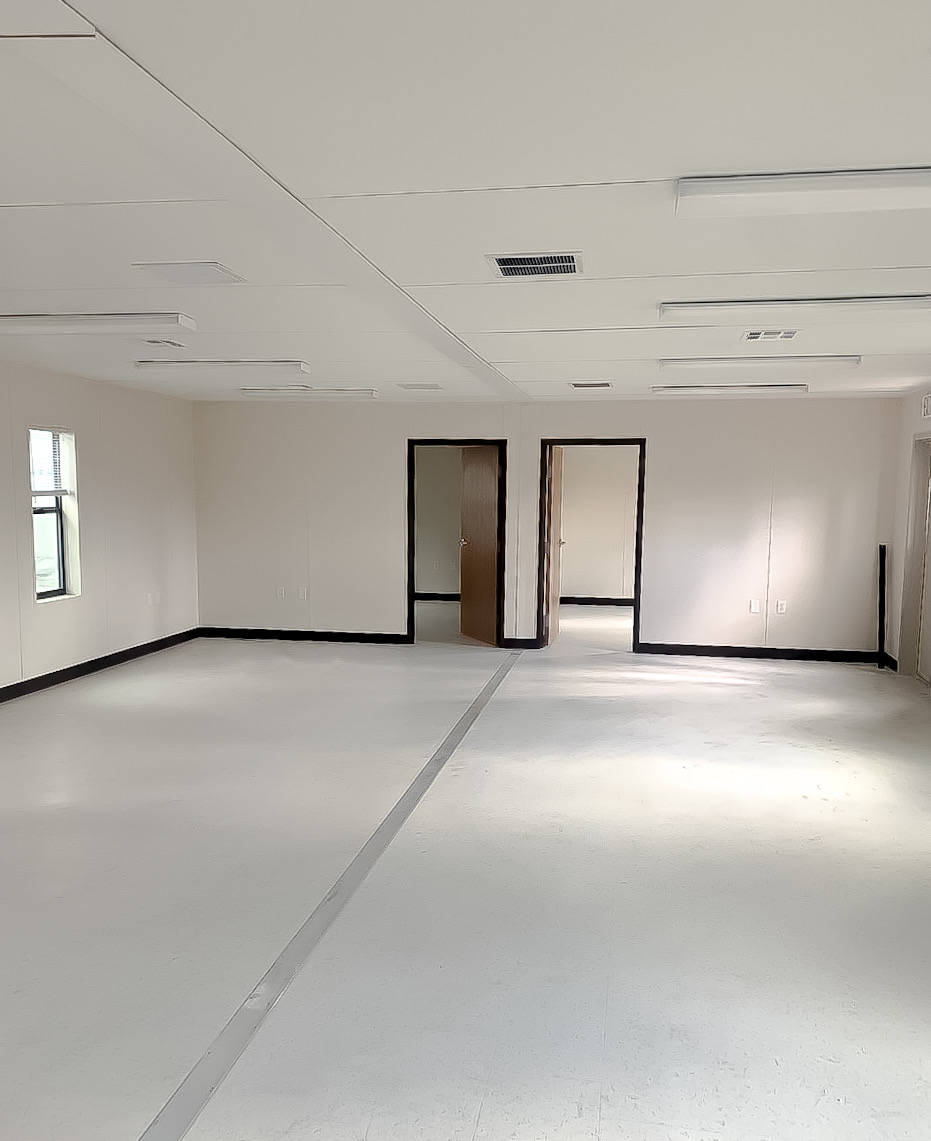 Customized Inplant Offices
The top inplant office manufacturers give their clients the ability to choose from more than just two-wall, three-wall, and four-all alternatives. For example, you may think about getting security window screens, sliding doors, pass-through windows, increased floor loads, fire detection/suppression systems, intercom systems, and a variety of electrical components. 
You may choose from windows in different sizes. Most manufacturers offer tempered safety glass as an option. If you're looking for high levels of security, you may think about getting corrosion-resistant heavy-duty 20 gauge steel doors with intricate locking systems. Getting customized furniture, cabinetry, and counters is also possible.
Wall Finishes
Standard inplant offices made using vinyl-covered gypsum come in grey and white. However, it's possible to choose from an array of colors so your new unit blends in with your existing space seamlessly. You also get to choose from fiberglass-reinforced plastic (FRP), steel, aluminum, and other materials.
When it comes to exterior siding materials, your options typically include aluminum, smooth/ribbed steel, wood, vinyl, and stucco. Interior floor covering options come in the form of carpet, vinyl, rubber, tiles, and aluminum. 
Benefits of Inplant Offices
Evolving needs and changing demands require the addition of new office spaces within existing structures. For example, manufacturing units looking at increasing productivity and communication might require keeping operations staff and engineers in close proximity. In this case, while the engineers can do with some quiet working space, the operations team would wish to retain as much valuable square footage as possible.  Fortunately, an inplant office can address both problems effectively. 
Modular construction has changed the way new and growing businesses look at meeting their space demands, be it for an office, for storage, or for recreation. Now, an increasing number of warehouses, construction companies, storage companies, and other types of businesses are looking at what inplant offices have to offer. This is not without reason, for the benefits are far-ranging. 
Suit diverse needs.

It's possible to create an inplant office with different substrates and insulated cores as a standalone unit or to integrate with a building's existing walls. These units may serve as comfortable offices as well as effective storage spaces. Besides, it's possible to get one- and two-story inplant offices. The latter may work particularly well if you're low on horizontal square footage but have the option of going vertical. 

Flexibility.

Inplant offices offer flexible and scalable solutions to meet diverse requirements.

Depending on

changing needs, it's possible to scale up or down with relative ease. Reconfiguration and relocation of such units is also fairly straightforward. Replacing or upgrading wall panels is possible. Besides, maximizing years of service along with reducing future spending help improve your return on investment. 

Faster and simpler construction.

Inplant office manufacturers build these modular units based on your exact specifications and send prefabricated structures to your location. The base/top frames of inplant offices come pre-mitted, pre-glazed windows are in place, and all the structural components required for the final installation are already in place. Consequently, once an inplant office arrives at your location, its installation takes much lesser time than onsite brick-and-mortar construction. Besides, you don't have to worry about disruptions and debris associated with traditional forms of construction.  

Maintenance-free.

A well-made modular inplant office can last for years on end, requiring little to no ongoing maintenance. What's important is for you to deal with a manufacturer that uses high-quality components. If you plan to use your inplant office for the long term, opting for rust-retardant powder-coated finishes might work well for you.

Environmental and sound control.

It's possible to get climate-controlled inplant offices that regulate temperature and humidity by using top-of-the-line heating, ventilation, and air conditioning (HVAC) systems. If you're looking for noise isolation, this feature is rather easy to incorporate in a modular inplant office.

Reduced waste.

One of the core principles of modular construction is to reduce, reuse, and recycle. For example, when an inplant office finishes serving its purpose, it is possible to reuse it for a completely different purpose. Besides, it's also possible to use its steel, wood, glass, and other materials in creating a new inplant office. According to

a study on Lean Production Using Modular Construction

, minimizing the use of materials such as bricks, cement, concrete, plasterboard, timber, wood pallets, and cardboard can help bring down construction-related wastage by 90%. Modular construction can help address this aspect rather effectively.

Building permits.

Depending on the location where you need a modular inplant office, you may or may not need a building permit. In some places, inplant offices give businesses the ability to skip the permit process associated with carrying out brick-and-mortar construction. If this is possible, you'll save time as well as money. In case you need a permit to set up a new inplant office, you may rely on its manufacturer to guide you in the right direction. Besides, working with a reputed manufacturer ensures that your new inplant office adheres to all applicable international building codes.

The cost factor.

If you compare overall costs, brick-and-mortar construction typically costs noticeably more than modular construction. This includes upfront costs as well as costs associated with architectural designs, inspections, permissions, and taxes. Besides, if you opt for traditional construction methods, you'll need to account for projected growth already because adding more space at a later stage can be challenging, and you'll end up paying for space that you don't need at this point in time. With inplant offices, you may scale up at a later stage with ease, and pay only for what you currently need.

Tax depreciation.

Under the

Modified Accelerated Cost Recovery System (MACRS)

, businesses may classify inplant offices as tangible property and benefit through a seven-year depreciable life. The depreciable life of conventionally constructed buildings stands at 39 years. This may allow businesses to save a tidy sum in taxes over the long term.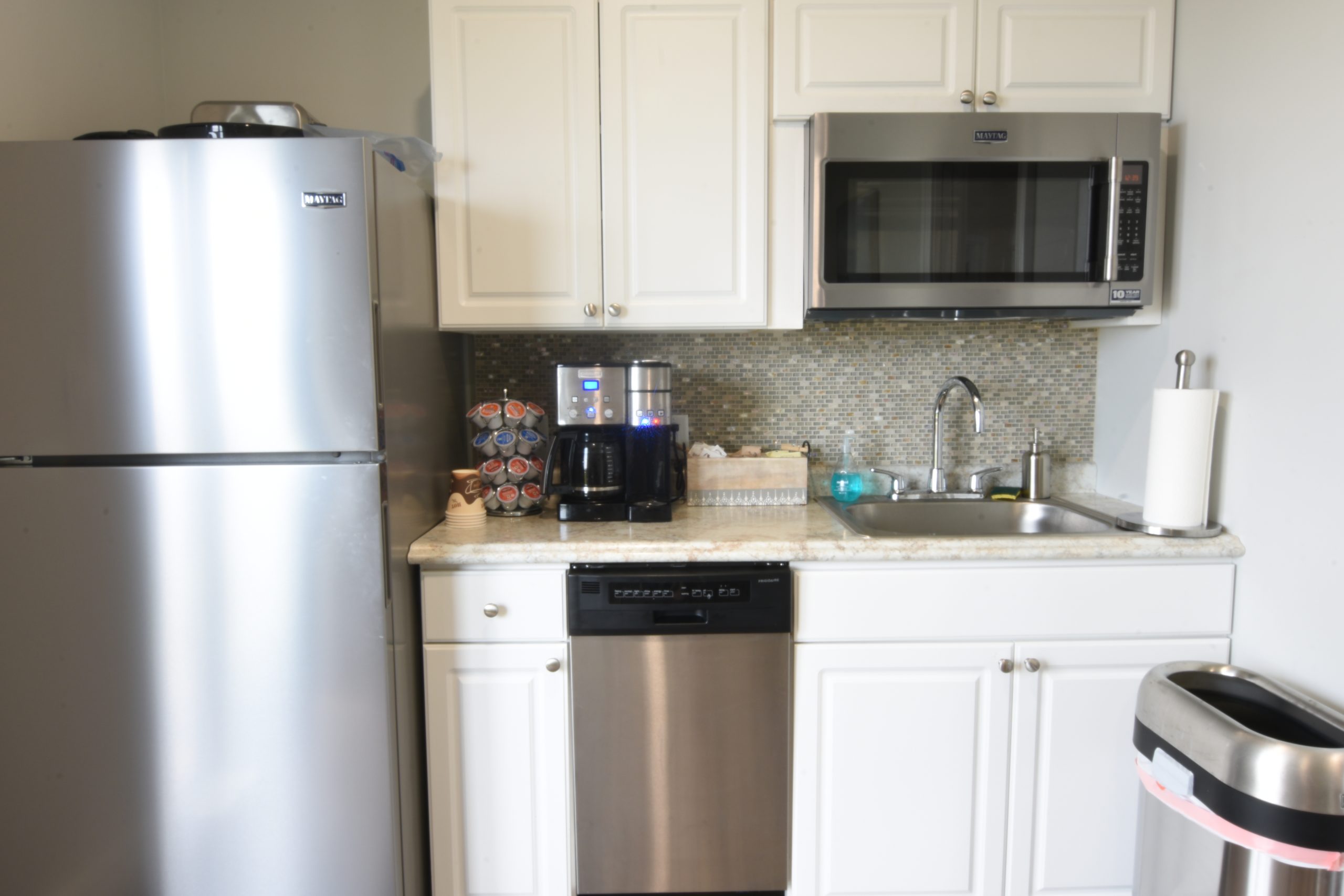 Selecting an Inplant Office Manufacturer
While there are a number of modular construction companies that provide inplant offices, it's important that select a suitable one. Here are some factors that require your attention in narrowing down on a good inplant office manufacturer.
Experience.

Experience is crucial when it comes to delivering great modular results. The company you select should ideally have worked on projects across different industries, and it's even better if it can offer industry-specific solutions. Some of the top companies have experience working across sectors such as

education

,

healthcare

, disaster relief, and

national and local governments

. 
Transparency.

Transparency goes a long way in just about any business dealing, and buying an inplant office should be no different. For instance, if it's possible to meet your needs by checking what used inplant offices for sale have to offer, the company you select should highlight the same. This is because investing in a new unit would cost more money.

The time factor.

Speed is often of the essence when it comes to getting an inplant office. For starters, shortlist companies that offer quick and in-depth quotes. Then, ask them how much time they plan to take to execute the project. 

Use of modern technology.

Given that modular construction continues to evolve, the manufacturer you select should make use of

the latest modular technologies

. These include technologies used in the manufacturing process as well as ones offered through various customization alternatives.
Conclusion
Irrespective of whether you need extra enclosed space in a commercial or an industrial facility, taking a look at what inplant offices have to offer might be in your best interest. While these structures are typically easier and more cost-effective to setup up than opting for traditional construction methods, they come with other benefits too. Besides, you may use a modular inplant office to serve diverse requirements. All you need to do is ensure that you partner with a reliable modular construction company.