Modular Construction Solutions for Dealing With Natural Disasters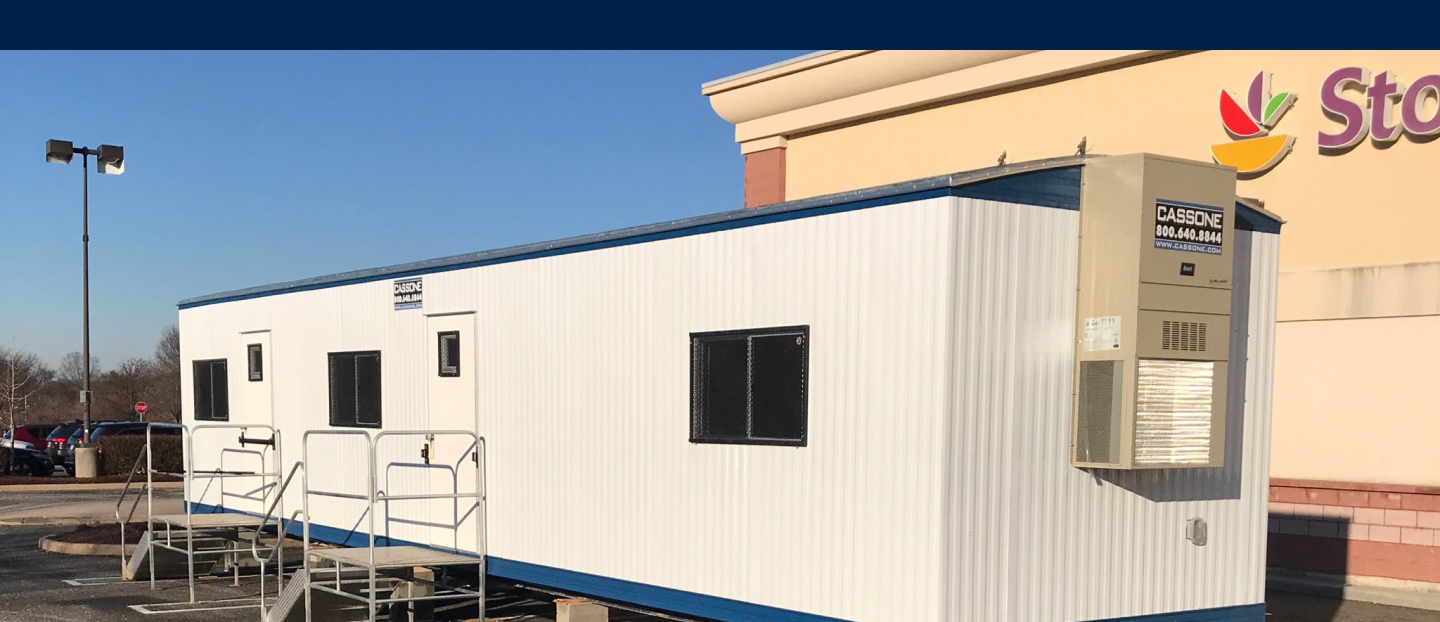 Natural disasters hold the potential to damage or destroy homes on a large scale, with residents then looking for safe places to reside. Oftentimes, rebuilding after a disaster involves housing as well as infrastructure. Besides, there's also the need to provide medical assistance soon after any type of disaster strikes. Fortunately, modular construction can meet different types of challenges in such situations by offering temporary and long-term solutions in a timely manner.
Natural Disasters in Numbers
The U.S. is no stranger to natural disasters that come in the form of hurricanes, thunderstorms, wildfires, and more. According to statistics shared by Statista and The Zebra:
In 2021, there were 97 natural disasters in the U.S.

Hurricanes account for eight of the 10 most expensive natural disasters in the U.S.

Hurricane Katrina, with a cost of $182.5 billion, has been the most expensive natural disaster in the U.S.

Hurricane Katrina has also been among the deadliest in the U.S., accounting for close to 1,400 fatalities.

The June 2008 flood that affected a major portion of the American Midwest affected around 11 million people.

Globally, around 68,000 people lose their lives because of natural disasters every year.

Natural disasters have claimed over 1.35 million lives globally over the last 25 years.
A report by ValuePenguin suggests that 91% of people in the U.S. have experienced a natural disaster. Of these, 17% have been evacuated and 26% have experienced property damage. 
The Possible Impact
Most types of natural disasters like storms, hurricanes, floods, earthquakes, and fires end up causing destruction of property, although the extent of damage may vary from one case to the next. In some instances, natural disasters can render thousands of people homeless in a matter of hours. People can end up losing their businesses and belongings, and the need for medical assistance is all too common. While preventing natural disasters is easier said than done, it's important to know what path to follow in case of any such eventuality.
Disaster relief typically focuses on providing humanitarian aid, and people who face business losses are usually left wanting. It comes as no surprise, then, that businesses typically suffer owing to the time required to set up new structures. When it comes to disaster preparedness, knowing what to do and who to approach for help can make all the difference between keeping a business operational and shutting shop.
Disaster Planning
With areas that are prone to natural disasters, the entire landscape gets affected. The planning of construction projects in such areas typically accounts for wind forces, and buildings need to meet prescribed wind load ratings. Adhering to state and local codes in natural disaster-prone areas requires buildings to be reinforced using special materials that can make them sturdy enough to withstand wind speeds in excess of 180 miles per hour.
Modular buildings equipped with steel channeling in all panels makes them rigid enough to withstand high wind speeds, and the higher the wind standard, the more the steel channeling.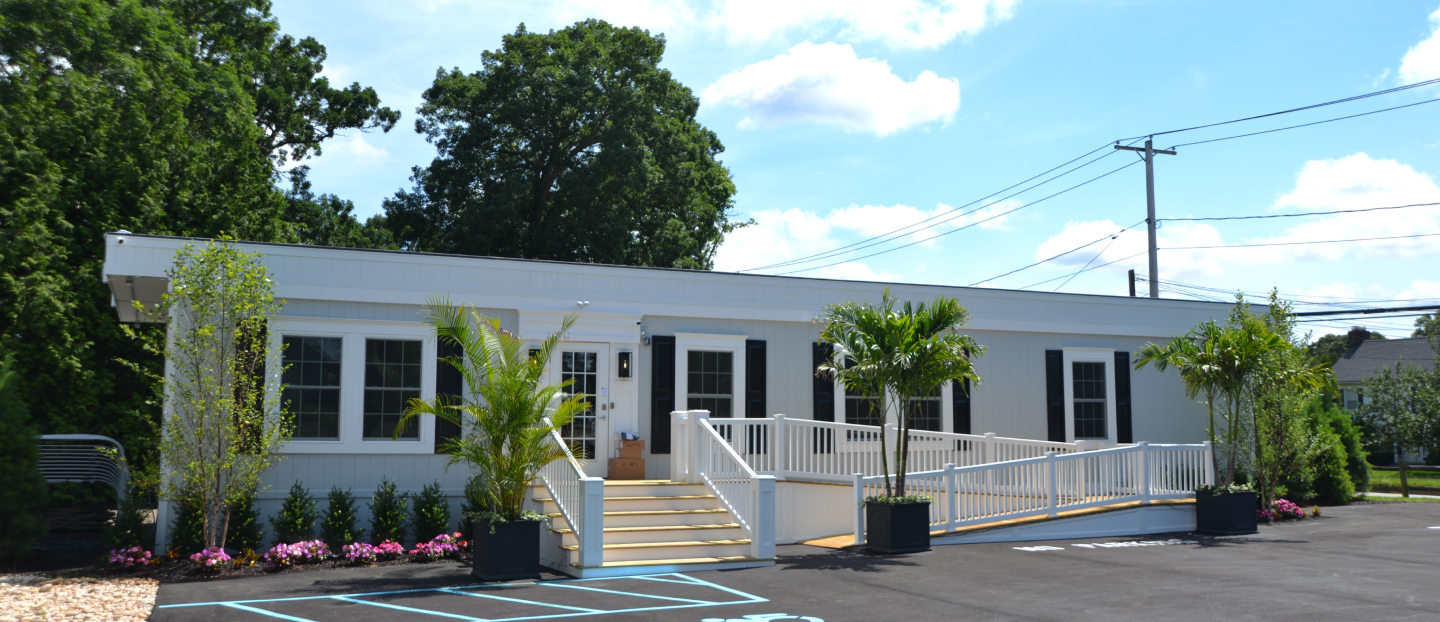 Modular Construction to the Rescue
Prefabricated modular construction, also referred to as offsite manufacturing (OSM) and offsite fabrication (OSF), offers several benefits when compared to traditional construction methods. Given that it has changed construction procedures significantly, several old-school construction companies are also looking at what this technology has to offer.
Modular building systems score over their traditional counterparts when it comes to speed, waste, energy efficiency, and greenhouse emissions. The process of constructing a modular building involves:
Fabrication. Fabrication of a modular unit takes place under highly-controlled settings. This ensures high levels of precision as well as a reduction in construction waste.
Transportation. Depending on the scale of a project, delivery might take place in single or multiple phases.
Installation. General contractors who have knowledge of modular construction supervise the setting up of such structures. This final stage includes setting up utility and mechanical connections.
Modular Construction Solutions for Natural Disasters
A number of government agencies as well as nonprofit organizations make use of temporary modular structures to provide disaster relief and to house affected people. Given the portability factor, it's fairly easy to move modular buildings to where the need arises.
It comes as no surprise that a large number of healthcare facilities and government bodies turned to modular buildings when dealing with the COVID-19 pandemic. China, for instance, relied on modular construction to come up with a 1,000-bed hospital in just 10 days.
Timely medical assistance can make a big difference in how people recover after any type of natural disaster.  This is all too possible with modular construction. In addition, modular buildings can help keep people safe even as a disaster unfolds. Schools and colleges can turn to modular buildings to house their students during any type of crisis, and such units may also serve as effective virtual learning centers.
Benefits of Modular Construction
People displaced because of natural disasters tend to require governmental support to get back on track, and time is often a crucial factor. In fact, time scores over other factors when it comes to designing post-disaster housing. In some instances, the process takes upward to five years, which is a long time for people who're waiting to restore their livelihoods.
The Time Factor
Modular construction brings with it time efficiency, which makes it a much sought-after technology. A McKinsey report suggests that modular building technology can result in 20% to 50% faster completion of projects, be it hospitals, homes, schools, or any other type of structure.
Mass production facilities simplify the simultaneous construction of multiple units, which reduces construction time. Putting a prefabricated modular structure together onsite requires minimal work when compared to traditional construction, and this helps save time as well. This means people affected by natural disasters can get back to leading their normal lives faster.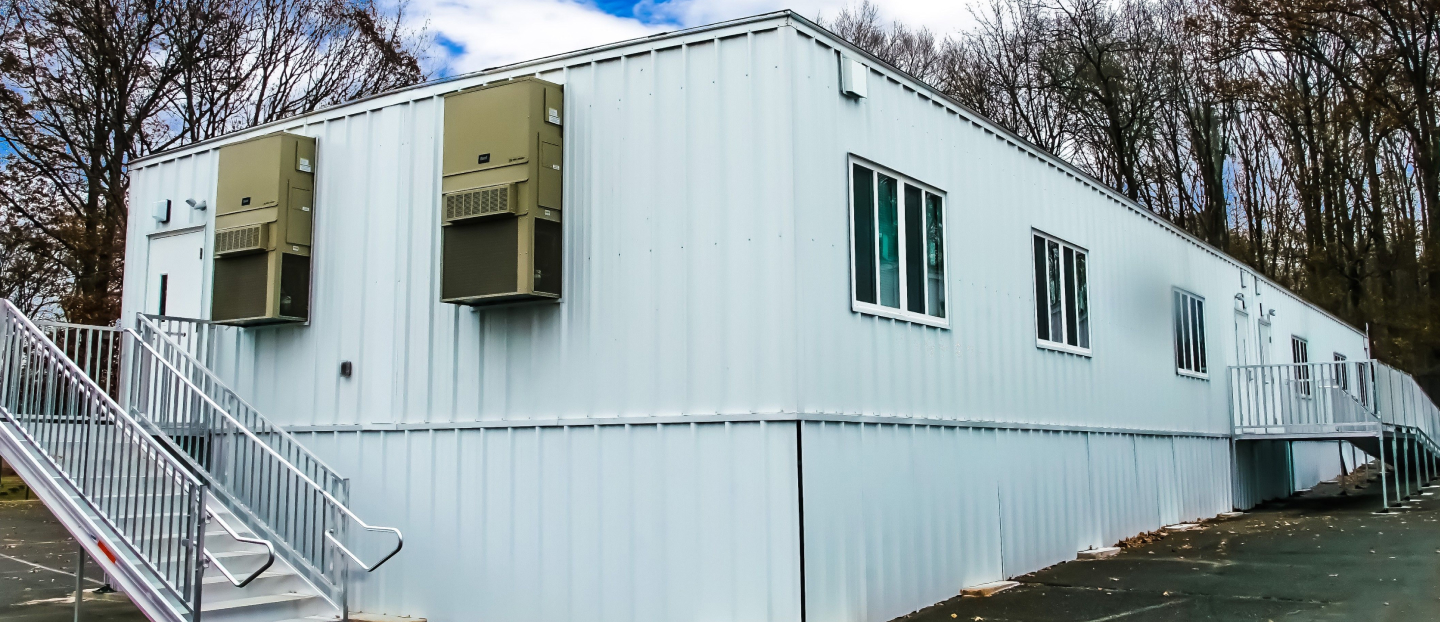 Workforce Availability
Dealing with the aftermath of a large-scale natural disaster usually requires extensive rebuilding. This, in turn, needs a large workforce, which can be hard to find in adverse situations. While local communities may come forward to assist with the reconstruction process, traditional construction methods require some level of skill and expertise.
With modular construction, the manpower and expertise required to construct structures are typically present at manufacturing facilities. Setting up prefabricated units does not require much in the form of labor. The installation follows a streamlined process, and it's usually easy to train local volunteers to carry out the required work.
Available Practically Anywhere
Traditional construction methods can be found wanting when dealing with the after-effects of natural disasters, given their limited functionality. Modular buildings, on the other hand, make way for diverse use and are easy to set up just about anywhere. While executing a conventional construction project in a place ravaged by bad weather can be a challenge, this is not much of a concern with modular construction.
Given the portability factor, you may expect to get a modular building set up at practically any location. It also does away with the need to worry about space constraints that you might have if you choose to go the traditional construction way, because a modular unit is easy to take apart when no longer in use.
Versatility
One of the key advantages of modular construction for disaster relief and recovery is the versatility it brings to the table. While disaster victims benefit from the safety that modular homes provide, modular units can come in handy in other ways too. This is because it's possible to customize modular units to function as:
Hospitals

Sample collection centers

Pathology labs

Response centers

Temporary shelters

Project management offices

Restrooms
Modular buildings come in different shapes and sizes, and they can come equipped with practically any feature you may find in a traditionally constructed structure. For example, you may get a portable clinic with a heating, ventilation, and air conditioning (HVAC) system along with a highly controlled environment. Data and phone lines are easy to incorporate in modular structures, as are customized floor plans, flooring, and walls.
Braving the Weather
Bad weather conditions may have a detrimental effect on traditionally constructed buildings, given the possible impact on equipment and materials. Besides, bad weather can also delay traditional construction projects by weeks or months. While this may result in a cost overturn, it also delays the process of providing relief to victims. Since modular construction takes place at factories, weather conditions have little role to play. Consequently, providing relief takes place in a quick and efficient manner.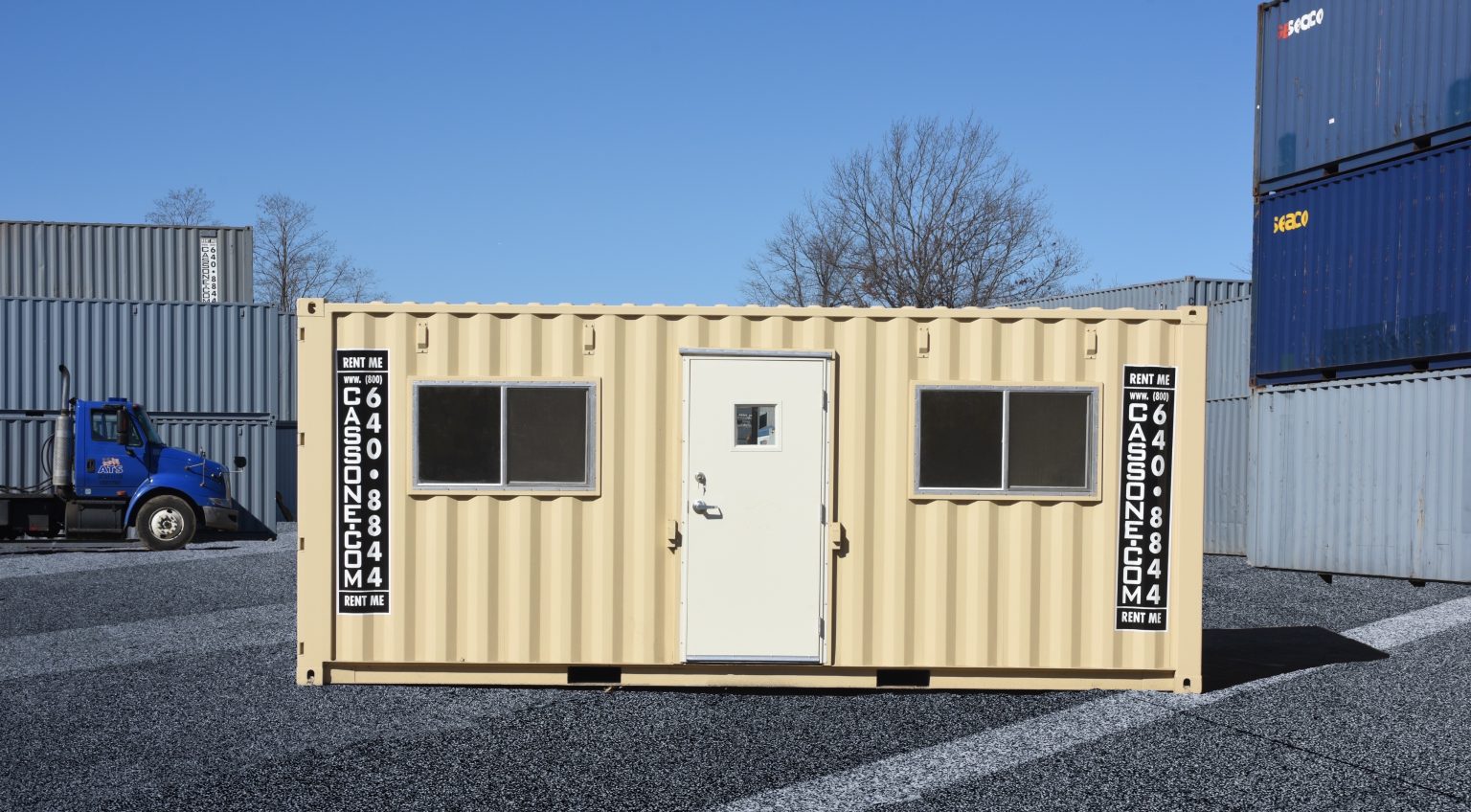 Reduced Waste
While not a direct advantage when it comes to dealing with natural disasters, modular construction follows an environment-friendly and sustainable approach by reducing, reusing, and recycling different materials. The use of recycled steel, wood, and glass is common in modular buildings, and left-over materials from one project find use in another. Besides, after the deconstruction of a modular unit, most parts make their way into new structures. Since modular construction has minimal use of materials such as bricks, cement, concrete, and timber, the potential to reduce construction-related waste is huge.
Buy or Rent
Another benefit of modular construction is that you get the option to choose between buying and renting. If you have a requirement for a large space that stretches for a year or more, renting might be the way to go. This is because large modular buildings are ideal for long-term renting. If your need for a modular building extends to three years or more, you may consider buying one.
You usually get more freedom in renting small modular structures, where you may rent one even for a few months. If you're looking for short-term solutions, you may also consider looking at what container offices and mobile trailers have to offer.
Container Offices and Mobile Trailers for Disaster Relief
Container offices are made using shipping containers whereas office trailers, like modular buildings, are prefabricated in factories. Both serve well when it comes to dealing with temporary space requirements that come about after a natural disaster. Both can come with plumbing and electrical systems, air conditioning, internet connectivity, high-security locks, as well as advanced insulation to withstand harsh weather conditions. While the lifespan of mobile trailers may vary from 15 to 20 years, ground-level containers can easily last for more than two decades.
Container Offices
Shipping containers that serve as the base for container offices make use of corrugated walls and hinged doors to offer high levels of durability and weather resistance. Relocating a container office from one location to another is possible. In addition, getting a container office is typically more affordable than a modular building. It is possible to stack up to three containers vertically, and as many as you like horizontally.
Mobile Trailers
Mobile office trailers sit on top of a wheels-and-chassis trailer base, which makes relocating them rather easy. Since these units are elevated, accessing them requires stairs/ramps, and you typically need to pay extra for the same. Mobile trailers come completely preassembled and setting them up takes little time. However, since these units offer great mobility, they offer limited space.
Conclusion
The process of constructing a modular structure does not require significant changes even when dealing with the aftermath of a natural disaster. The involvement of external parties takes place only during the assembly and integration of the infrastructure. Modular units usually come equipped with connectivity for basic services like electricity, water, and phone/internet lines, and require basic setting up on site.
Given that the interiors of modular units come preassembled, planning for a post-disaster situation becomes simpler. Besides, modular construction provides highly workable solutions for government agencies, non-government organizations, and humanitarian organizations alike. What helps is that there are several good modular building manufacturers that also provide container offices and mobile trailers, giving you multiple options from which to choose. All you need to do is select one that may cater to your specific needs in a timely manner.